This vegetable soup stock is flexible. For example, by using it for curry rice instead of water, you can increase the flavor!
Prep Time15 mins
Cook Time30 mins
Total Time45 mins
1
Prepare all the ingredients.
Prepare ingredients
2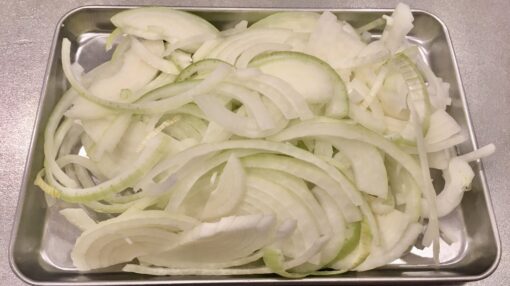 Cut onion into 3-5mm slices crosswise.Cutting the fiber of vegetables is easy to bring out the aroma and flavor.
3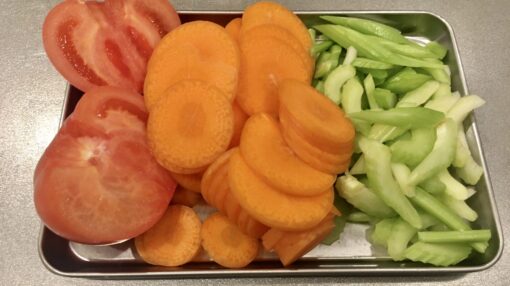 Cut carrot and celery into 3-5mm slices crosswise too. If you want to puree them after making a soup stock, remove the skin of them. Remove the tomato stem, and cut it in half.
4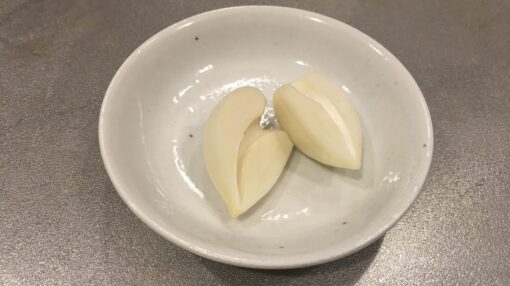 Skin the garlic, and cut it in half.
Make a vegetable soup stock
5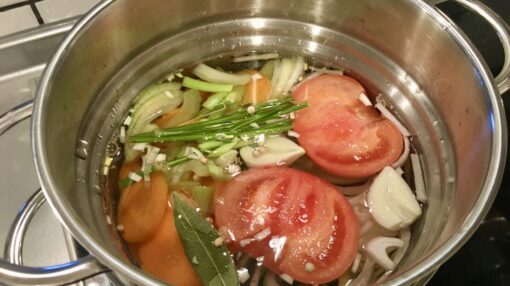 Put all the ingredients in a pot, and bring it to a boil on high heat.
6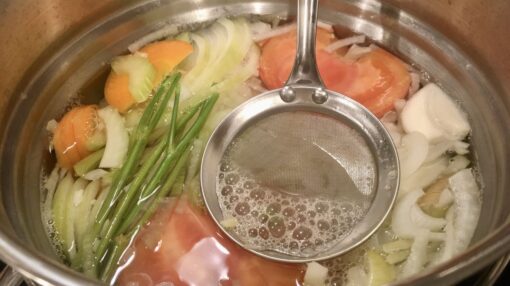 When it comes to a boil, skim the scum.
7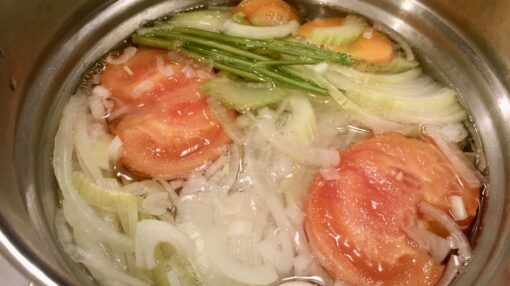 Reduce the heat to low, and simmer it for 30 minutes.
8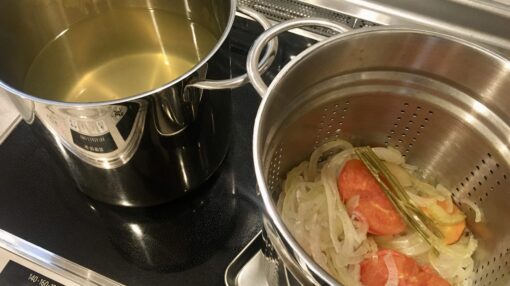 Ladle the soup out of a pot, and stain to keep it clear.