This is a home-made pancetta you can make easily! You can use any herbs you like for it.
Cook Time5 hrs 50 mins
Total Time5 hrs 50 mins
1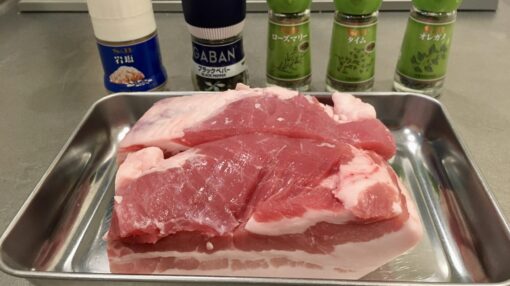 Prepare all the ingredients.
2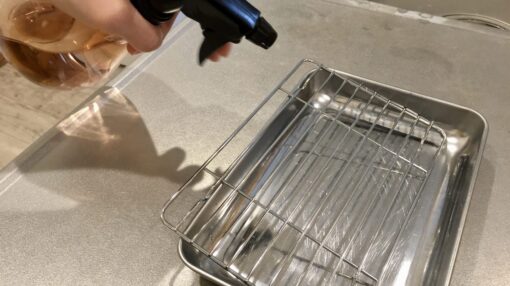 Disinfect the colander and plate with alcohol before using.
3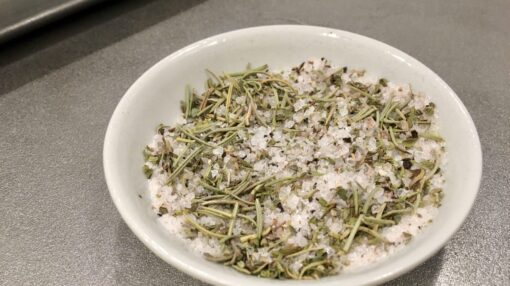 Combine the salt, black pepper and all the spices.
To mature
4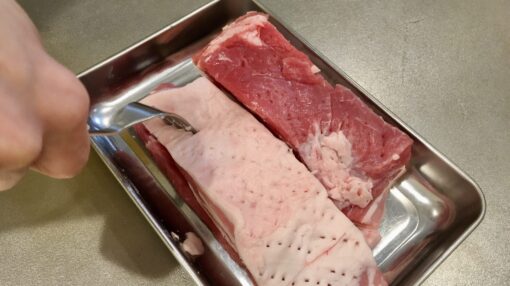 Use a folk, and stab the pork belly evenly to absorb the salt.
5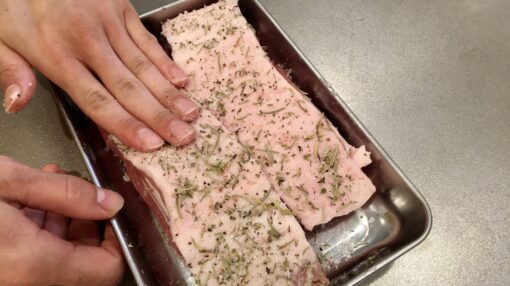 Press, and coat the pork belly with the mixture of rock salt, herbs and black pepper with your hands.
6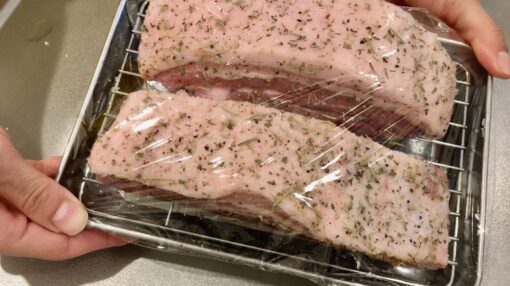 Put the pork belly on the strainer. Then wrap it in a plastic wrap, and let it sit in a fridge for 5 days. A colander helps to keep the pork away from its drip.
To remove the excess salt
7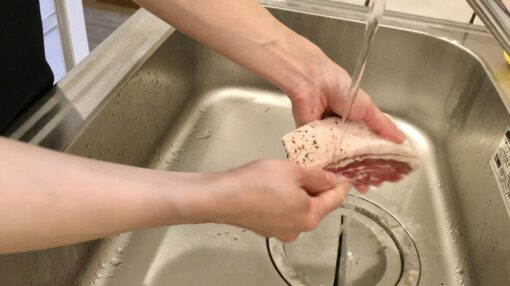 Through away the drip from the pork belly, and wash the salt off with water.
8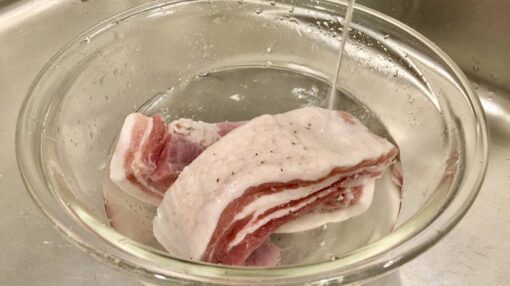 Put the pork belly to a bowl, and rinse the salt with a running water to remove excess salt for 30 minutes. Cut the edge of meat, and fry it. If the taste is too salty, rinse it with a running water for more 10 minutes.
To dry
9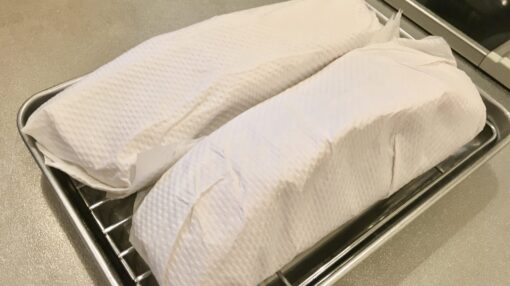 Wipe off the water, and wrap it with paper towels tightly. Use a clean strainer and plate, put the pork belly on it. Let it sit in a fridge without a plastic wrap for 7 days. If paper towels are moist, throw away, and wrap the pork belly with new paper towels. I wrap new paper towels every day during drying.
10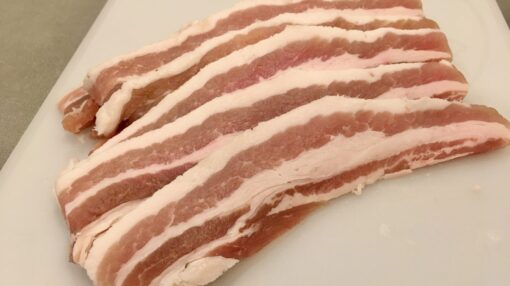 You can separate the pancetta into pieces depending on the dishes you want.