Crispy Tonkatsu, Japanese pork cutlet! It's one of the most popular dishes in Japan. When it comes to tonkatsu, one of the appeals is the crispy texture of outside you know. I share how to make it crispy and delicious. Also, I have some points to make it more healthy.
Prep Time20 mins
Cook Time40 mins
Total Time1 hr
Preparation of ingredients
1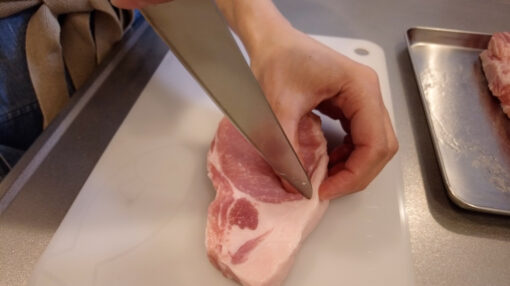 Make a lengthwise incision at 1.5cm intervals. TIPS: There are line of meat between fat and meat. By cutting line, the meat will be soft, and texture will be nicer. You can prevent the pork from shrinking, so the appearance will be beautiful when served.
2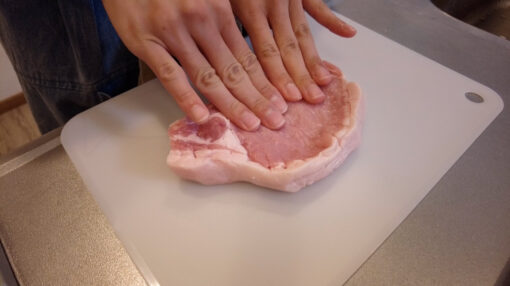 Push the pork lightly to loosen up the muscle fiber.
3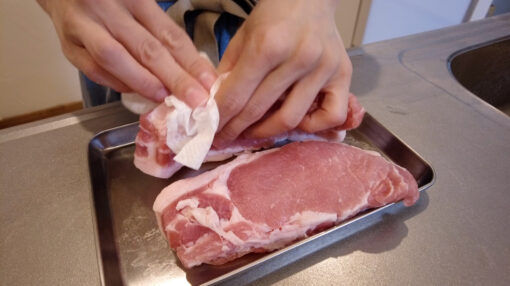 Sprinkle the pork with 0.7% salt of the amount of pork, and leave it for 15 minutes. Wipe off the moisture of pork on the surface.
Preparation of batter
4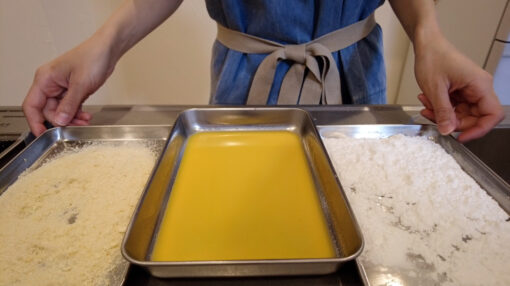 Prepare the batter with each plate, the rice flour, the beaten egg and bread crumbs.
5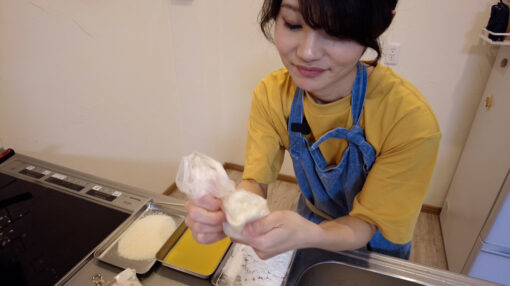 Crush the panko to very small pieces. TIPS: You can reduce the calories because the pork can be coated with breadcrumbs thinly. Also, the panko absorb less oil compared to normal breadcrumbs, so the dish will be not oily. It's easy to crush the bread crumbs in a plastic bag while rubbing them with your hands.
6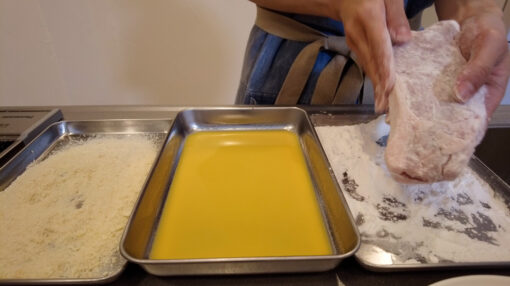 Coat the pork in order, rice flour, beaten egg and breadcrumbs. In each part of coating, get rid of the excess powder and liquid.
Deep-frying (separate into two times to deep fry)
7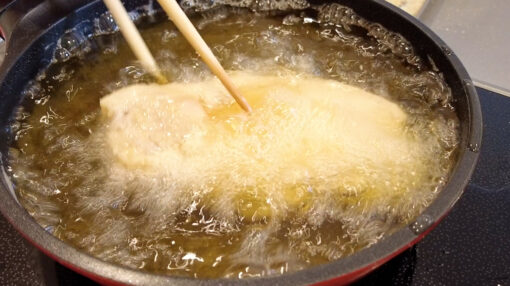 Let the oil reach to 160 degrees (The way to check the heat level). Deep fry the pork one by one for about 3.5 minutes. TIPS: When floating the pork, turn it over once. Drain the oil, and cook them with the remaining heat for 4.5 minutes on paper towels. During it, deep fry another pork in the same way.
8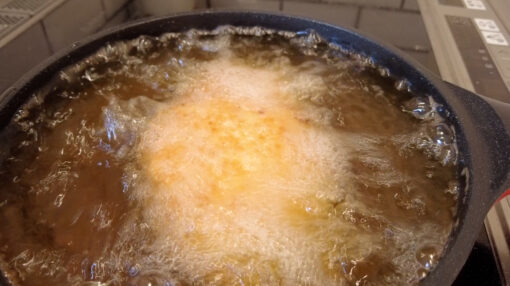 9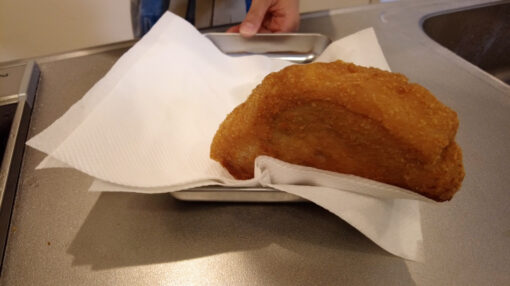 After deep frying, stand them up to drain the oil well. TIPS: It will be not oily, and you can keep the tonkatsu crispy. Deep fry another pork in the same way.
10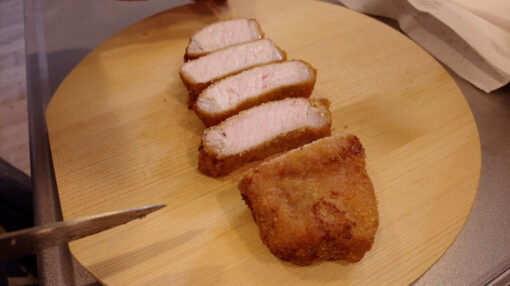 After 2 minutes, cut the pork cutlet into bite-size pieces.
11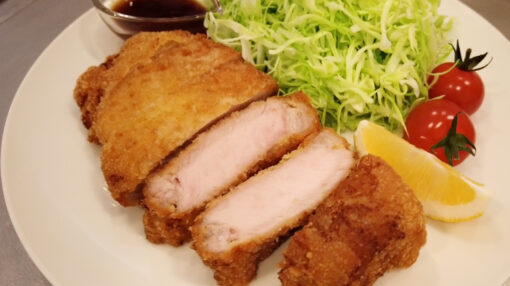 Serve the tonkatsu on a plate with some shredded cabbage and tomato. Squeeze the lemon and put the tonkatsu to some salt at first. Second, drizzle them with the Japanese thickened Worcestershire sauce if you like.