Oyakodon is very popular as Japanese home cooking. It's really simple to make, and delicious! I like the fluffy and creamy eggs for oyakodon. I recommend to make it by using a plenty of onion and chicken thigh, and you can cut down on the calories because I sauté the chicken to remove the excess fat. The broth is rich flavor by using dashi stock, sweetness of onion and umami of chicken sauté. You can make oyakodon delicious with less seasoning, so it will be healthier!
1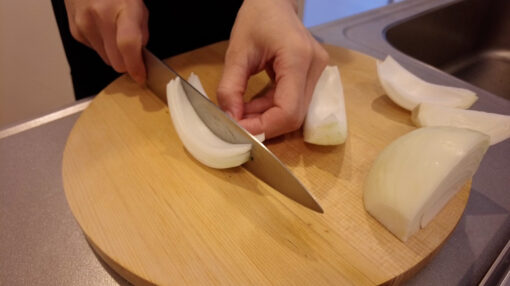 Bring the egg back to the room temperature. Cut the onion into 1cm wedges.
2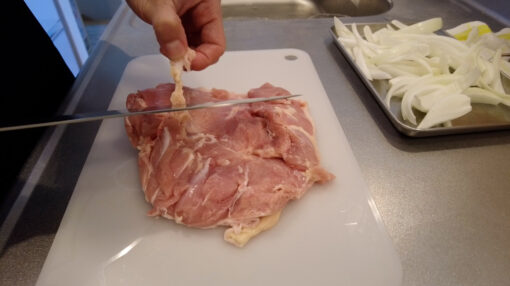 Remove the excess fat and strings from the chicken.
3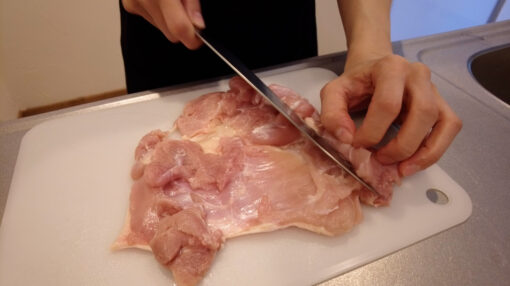 Flatten the chicken. Cut the strong strings that you can't remove.
4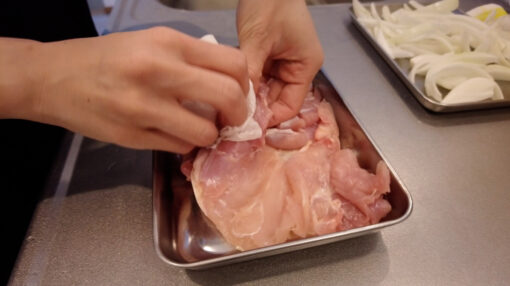 Sprinkle the chicken with some salt to remove the smell. It can help to season the chicken too. Let it sit for 15 minutes. Wipe off the moisture.
5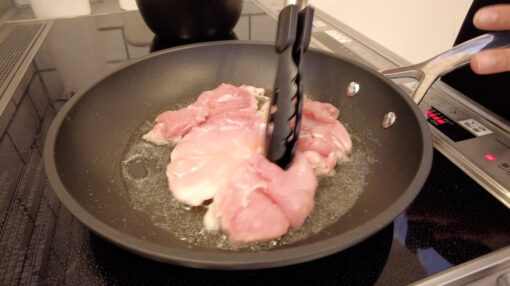 Heat the oil, and sauté the skin of chicken on medium heat for 10 minutes. TIPS: Pour the meat juice to the chicken with a spoon, and continue to sauté. It prevent the chicken from drying out. Turn off the heat, and wipe off the excess oil (ONLY OIL). Turn over the chicken, and cook it for 1 minute with the remaining heat.
6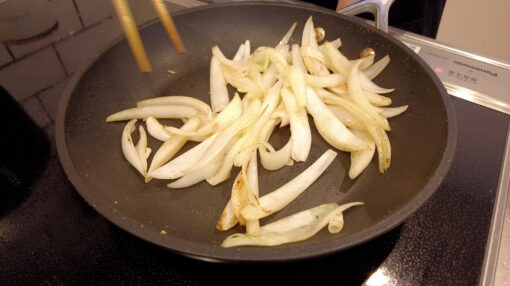 Remove the chicken, and put the oil. Sauté the onion on medium heat to be golden brown. TIPS: Don't sauté the onion for a ling time to retain the texture of onion.
7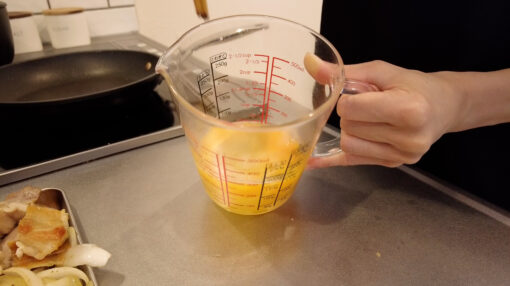 Crack the eggs, and beat the egg roughly like cutting the egg white. TIPS: If you don't mix the eggs to completely, the egg will be creamy.
8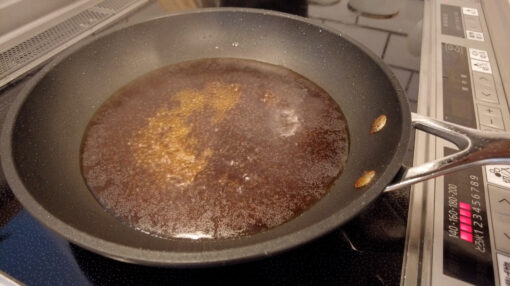 Add the sauce, and bring it to a boil. Scrape off the charred pieces of chicken from the pan, and mix them to add the umami flavor to the sauce.
9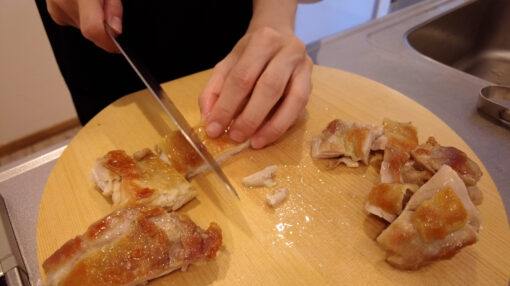 Cut the chicken into bite-sizes pieces with angle the knife a little.
10
Reduce the heat, and return the chicken with the skin up, and cover. Simmer for 1 minute on small medium heat.
11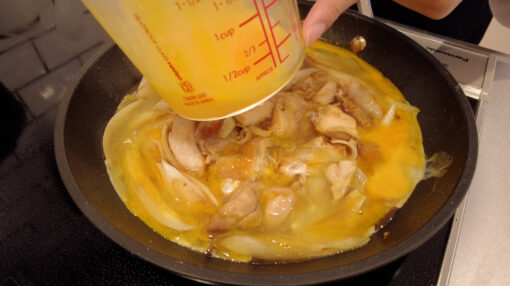 While keeping the state of simmering, pour 2/3 of the beaten egg. TIPS: It's better to add the egg white first because it takes more time to harden than egg yolk.
12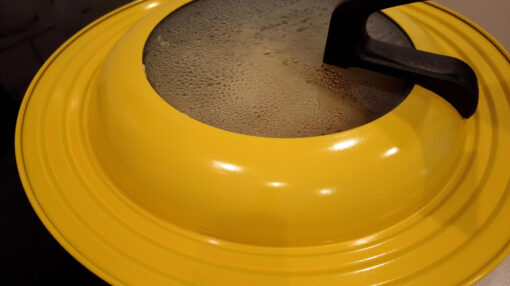 13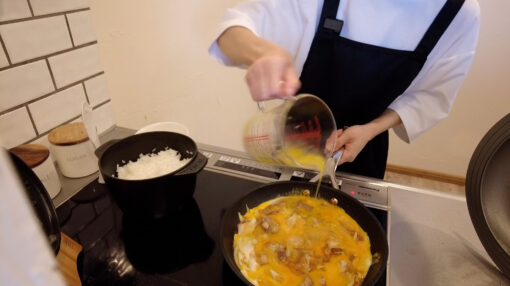 Take the egg away from the side of pan not to harden too much. Add 1/3 of beaten egg, and simmer for 30 seconds. Turn off the heat, and leave it for 20 seconds with a lid.
14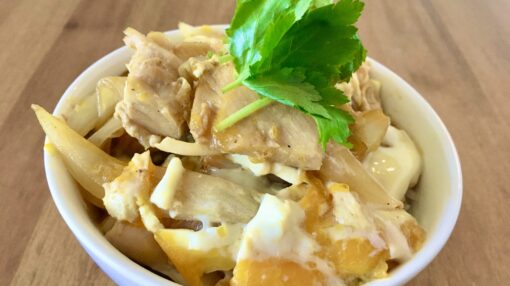 Serve it on steamed rice, and add some mitsuba for a topping.