This recipe shows how to make basic Japanese curry rice by using the curry sauce mix. It's very simple and easy to cook! Japanese curry is very healthy because of a lot of vegetables such as potatoes, onions and carrots. I use the Vermont curry roux box which is one of the most popular curry roux in Japan. You can use chunks of pork, chicken and beef instead of the sliced pork!
1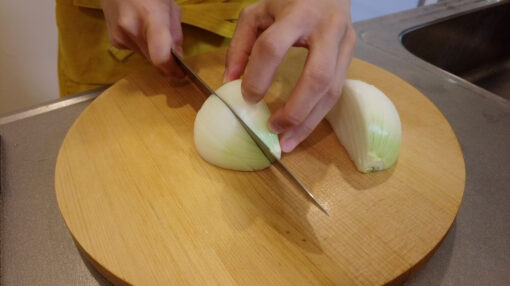 Cut the onion into wedges.
2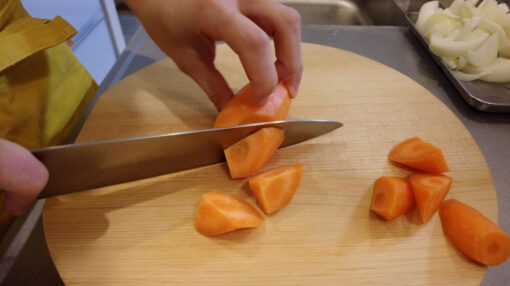 Peel the carrot, and cut it into small bite-size pieces.
3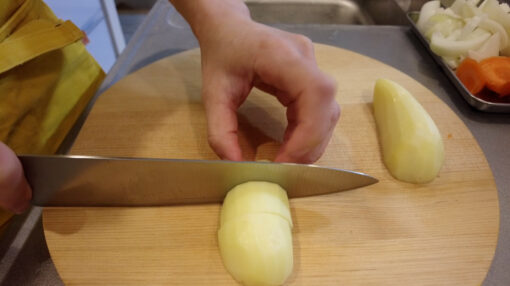 Peel the potato, and cut it into bite-size pieces, and put them in water for 10 minutes before cooking.
4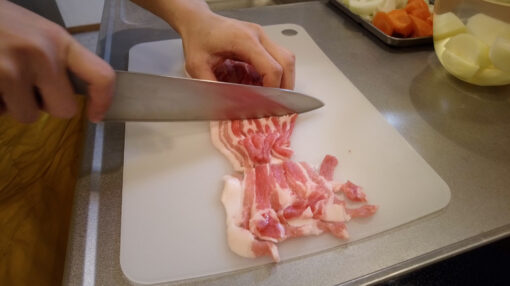 Cut the pork into 4cm slices.
5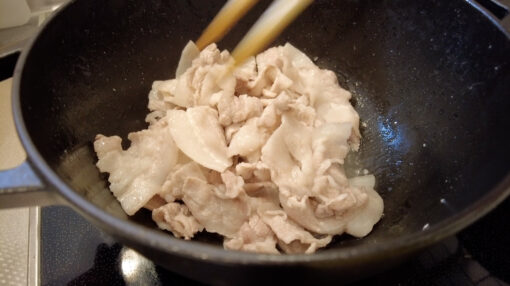 Put the oil to a pot, and heat it up. Stir fry the pork belly until the color of it changes. Transfer it from the pot to a plate.
6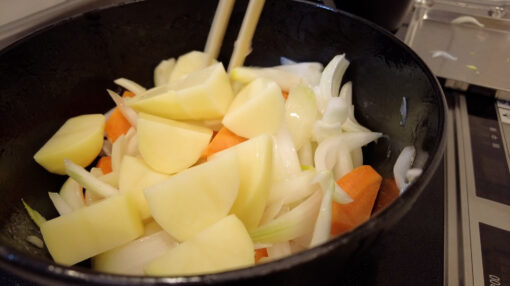 Sauté the onion, carrot, potato until the onion is translucent.
7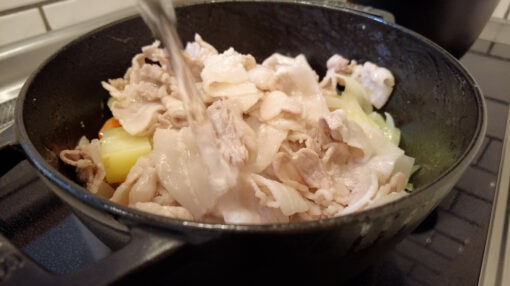 Return the pork belly, and pour the water. Bring to a boil.
8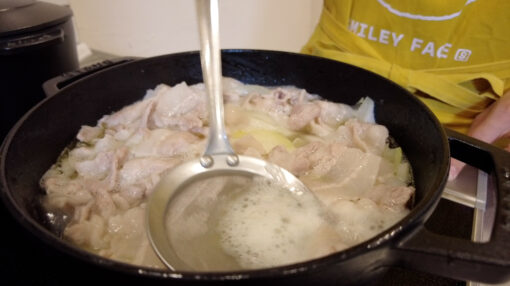 When it boils, reduce the heat, and skim the scum.
9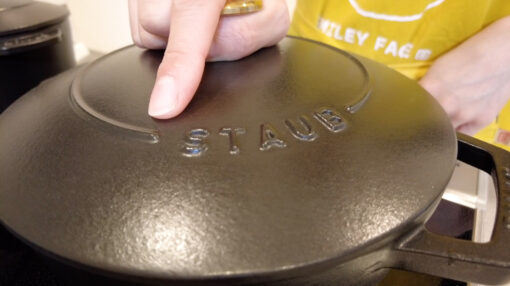 10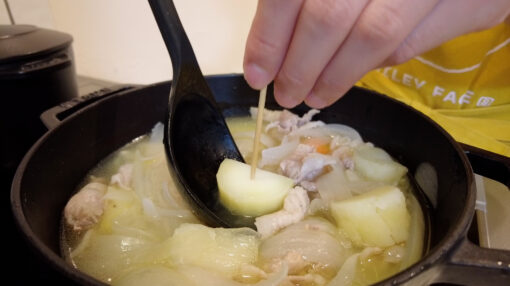 Stick a skewer in the potato, and make sure whether the skewer passes through smoothly. TIPS: If your potatoes still hard, boil more 2-3 minutes.
11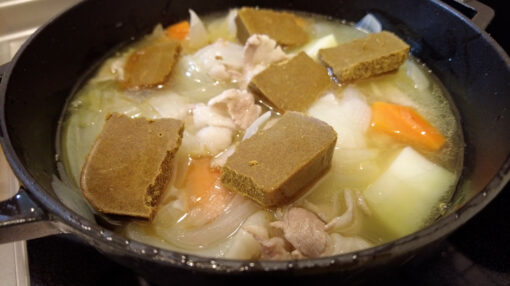 Turn off the heat, and add the roux pieces. Stir until the roux dissolve.
12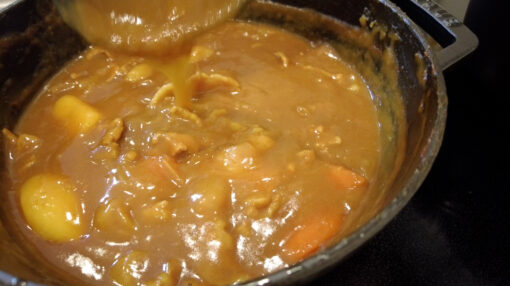 13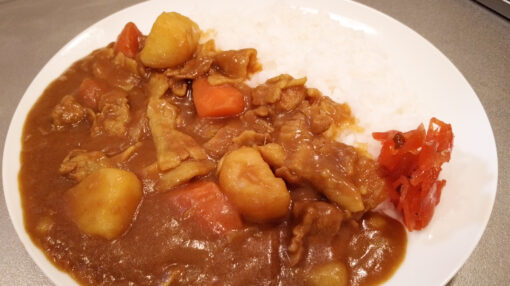 Serve the curry on rice, and add the Fukujinzuke (sweet and salty sliced vegetable pickles) to taste.