The pickled plums and cheese stuffed chicken breast strips is very popular in Japan. By making a cut in chicken breast strips, and cover the fillings (the pickled plum, shiso and sliced cheese). They are really refreshing and delicious, good combination. The cheese gives the rich flavor to the chicken breast strips.
I show you how to make it easily, and share some tips of cooking.
Preparation of filling
1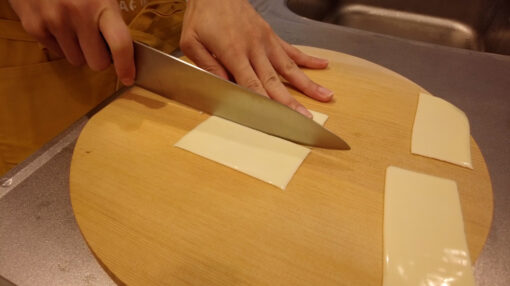 Cut the sliced cheese in half.
2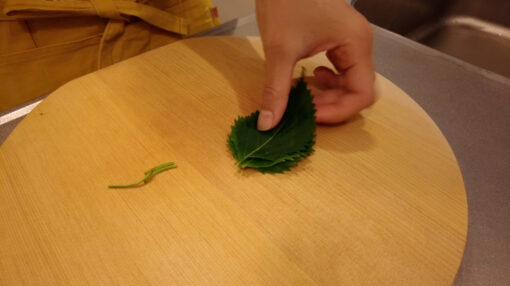 Wash the shiso gently, and cut the stalk of it.
3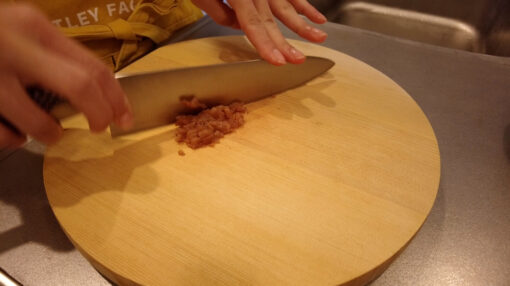 Remove the seed of umeboshi, and make them into a paste by chopping with knife.
Sandwich the filling between chicken breast strips
4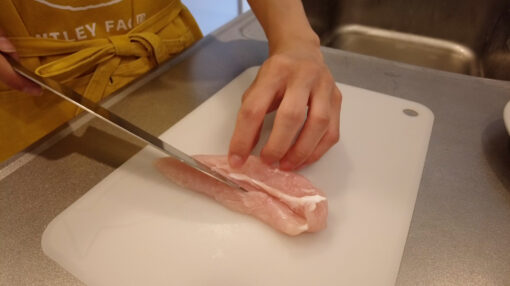 Make a cut around the strings of chicken breast strips.
5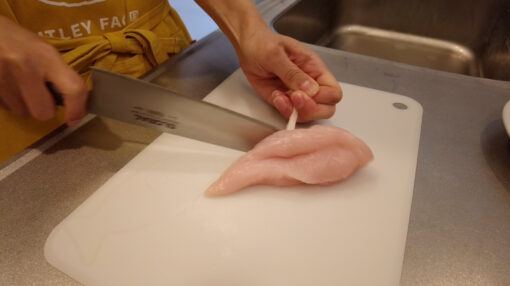 Turn over it. Then take it pressing with a knife.
6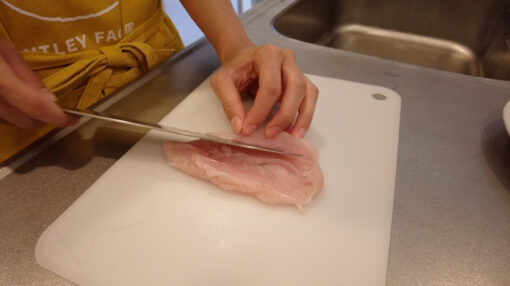 Make a tiny cut to flatten the chicken breast strips.
7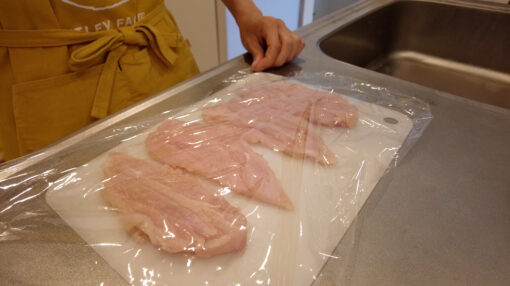 Place a plastic wrap on the chicken breast strips.
8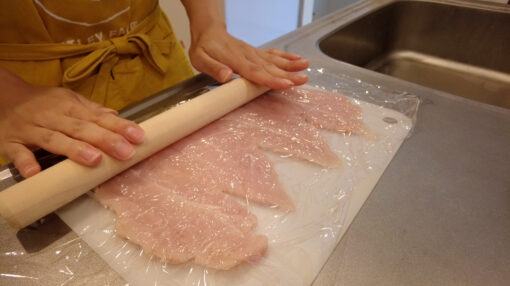 Use a rolling pin to spread the chicken breast strips and make them flat completely. TIPS: To make a space to cover the fillings well. It can prevent the fillings, especially sliced cheese from flowing out during deep-frying.
9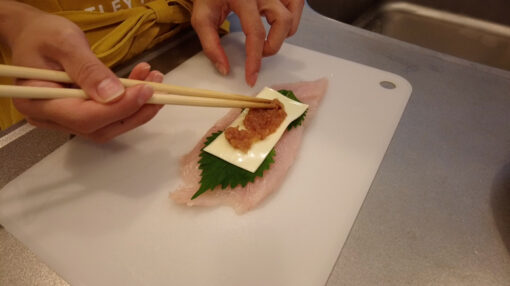 Place 2 shiso, 1 cheese and 1/4 of umeboshi paste in order in the middle on the chicken breast.
10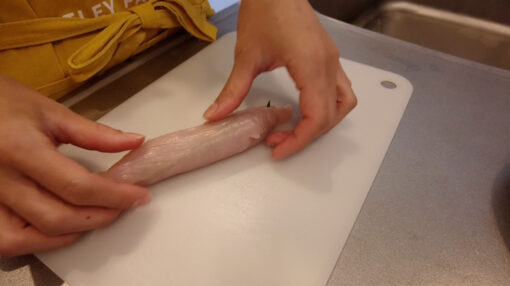 Fold up the chicken breast. Repeat it three times.
Deep-fry the chicken breast
11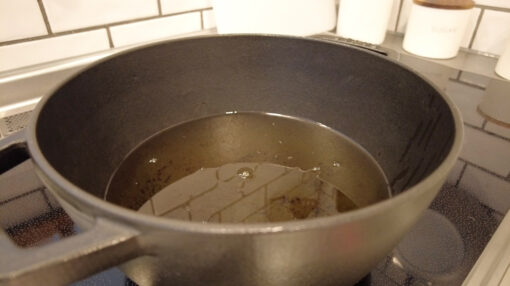 Put the oil enough to cover the chicken, and let the oil reaches 170 degrees.
12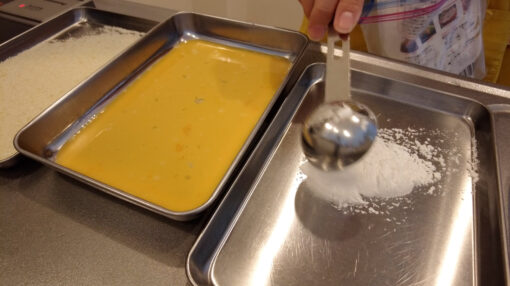 Prepare the batter with each plate, the rice flour, the beaten egg and bread crumbs. TIPS: Crush the panko to very small pieces if you want to reduce the calories. The chicken can be coated with breadcrumbs thinly.
13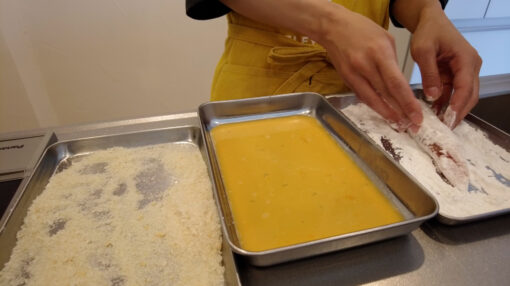 Coat the chicken in order, rice flour, beaten egg and breadcrumbs. TIPS: After coating the chicken with breadcrumbs, press it not to drop the breadcrumbs during deep-frying.
14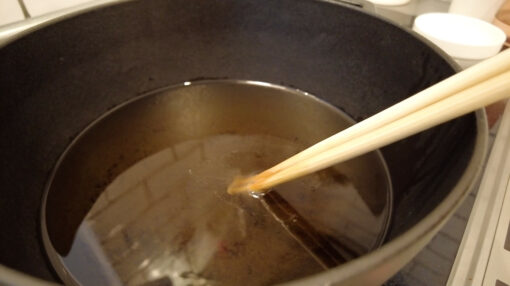 15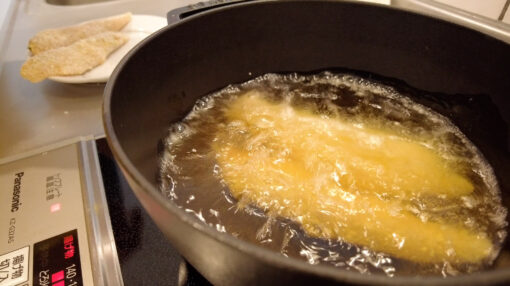 Deep fry the 2 pieces of chicken breast strips.
16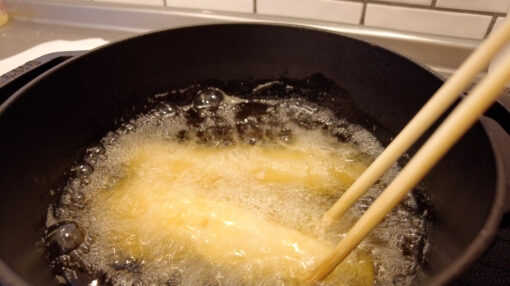 Two minutes later, turn over it to cook evenly. Cook them for 4.5 minutes in total.
17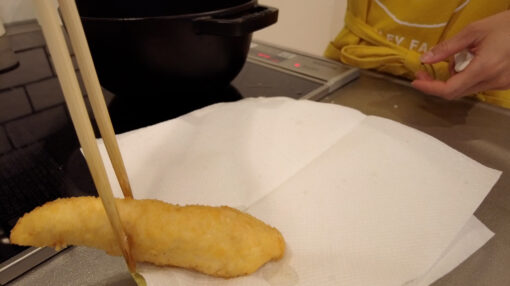 Drain the oil on paper towels. Remove the excess breadcrumbs in the oil. Deep-fry 2 chickens too.
18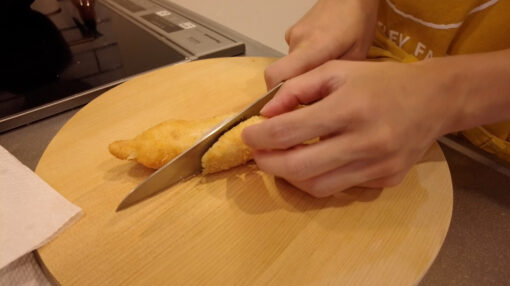 Cut the chicken breast strips in 3 pieces diagonally.
19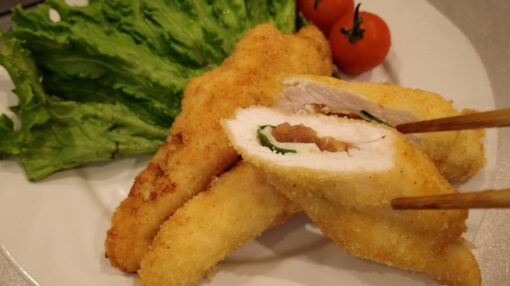 Dish up them with lettuce and cherry tomatoes. When you eat the fried breast, you can eat it with soy sauce to taste. But the fried breast has saltiness, so it isn't necessary.