I will show how to make kakuni, Japanese-style braised pork belly. Very soft pork belly and sweet savory sauce are good combination. Boiling well is important to make healthy kakuni.
Prep Time10 mins
Cook Time2 hrs 30 mins
Total Time2 hrs 40 mins
1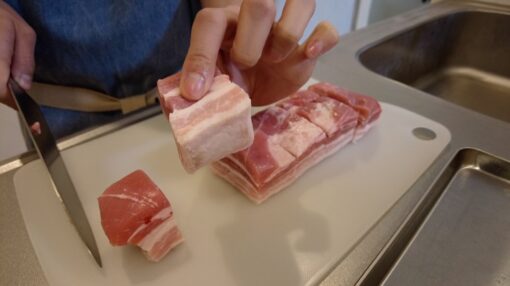 Cut the meat into 4-5 cm squares.
2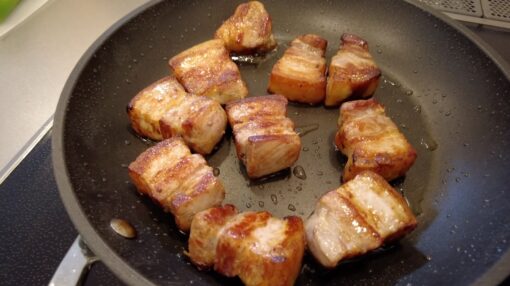 Pour the oil to a pan, and heat it up over medium heat. Sear pork belly over medium heat.
3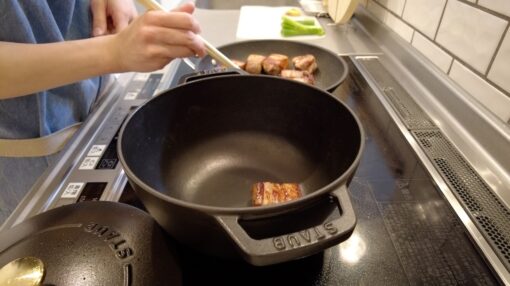 Transfer the meat to another thick pan.
4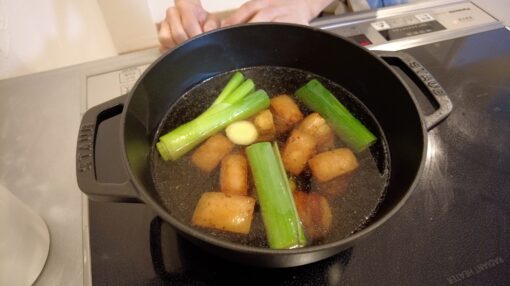 Put half the amount of ginger and the green part of the leek in the pan. Pour plenty of warm water and sake, and bring to a boil.
5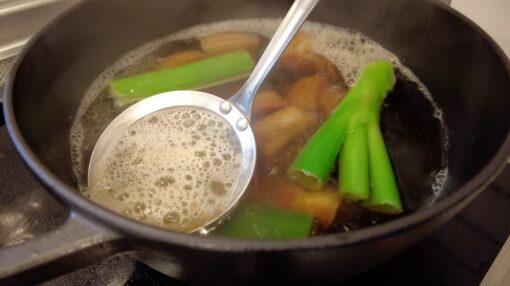 When it comes to a boil, skim the scum off.
6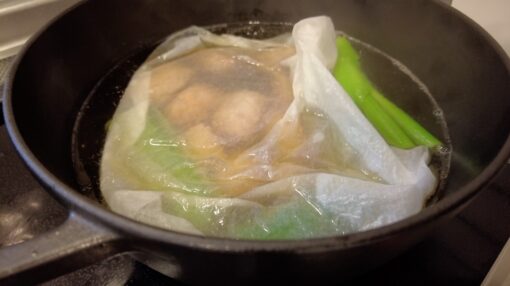 Cover with water-moistened kitchen paper and the meat will be well immersed in the broth.
7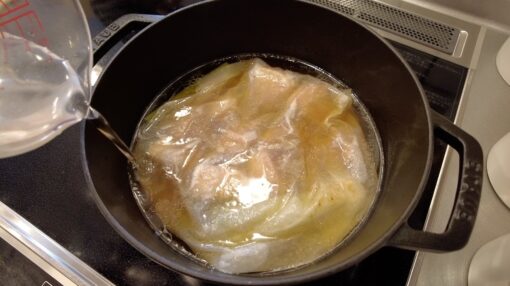 Simmer it for 2 hours (Skim the scum when it floats, and When there is less water in the pot add hot water.
8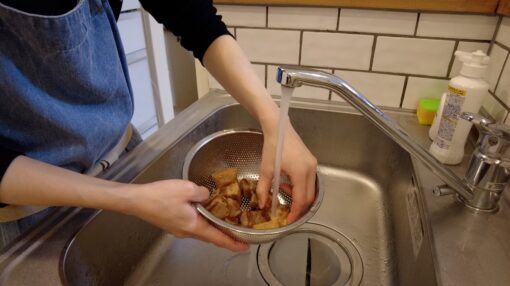 After simmering, take out the pork, and wash them with water gently. Wipe off the excess water with kitchen towels.
9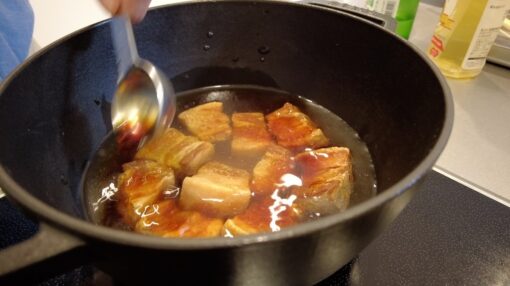 Wash the pot lightly, pour the 200ml of warm water and seasonings, meat and the other half of the sliced ginger.
10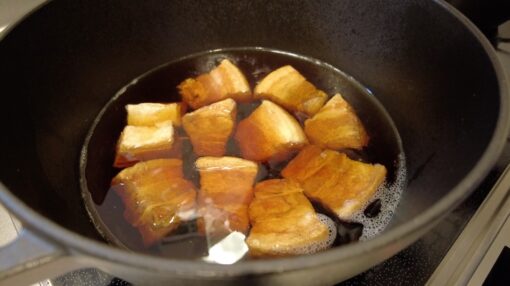 Bring to a boil. When it boils, reduce the heat to low, and simmer it for 10 minutes with a lid.
11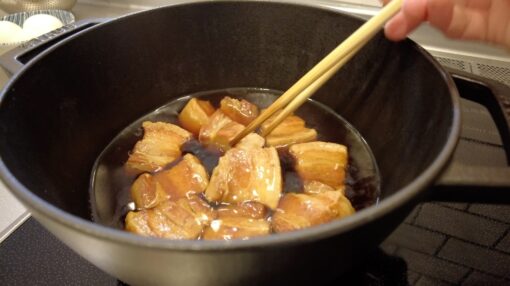 Turn over the pork belly and simmer for 10 minutes with a lid.
12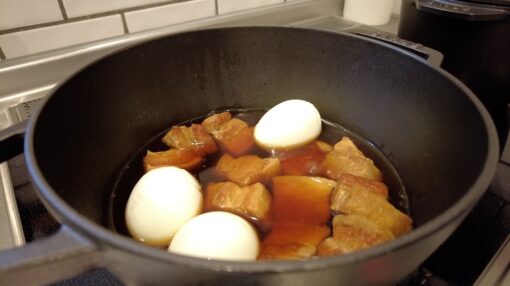 Add the egg, and let it boil down until the soup has thickened for about 5 minutes.
13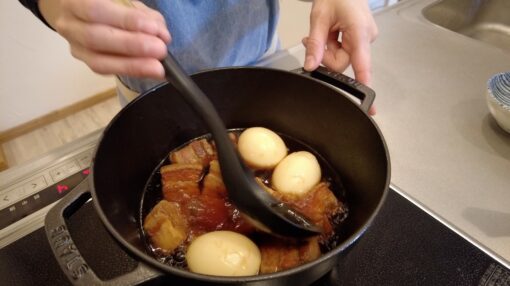 Turn the egg over on the way. Pour the broth on the pork belly with spoon. (This helps you to be able to prevent the pork belly from collapsing).
14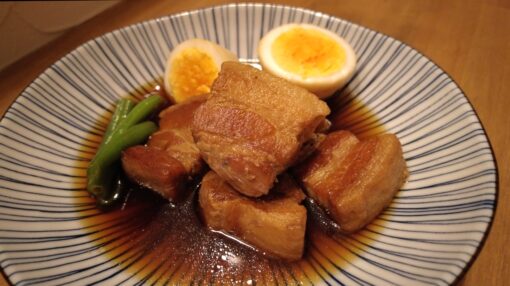 Cut the eggs in half. Serve the pork belly and eggs on a plate. Top the green beans, and pour the hot broth at the end.