For a delicious alternative to a standard gratin, this tofu gratin with mackerel is so perfect. It is used home-made tomato sauce, and topped with shredded mozzarella cheese. Tomato sauce and tofu are perfect much, and canned mackerel gives a rich flavor to the gratin. I really recommend it as a different delicious and healthy gratin that you have never eaten.
Prep Time1 hr
Cook Time30 mins
Total Time1 hr 30 mins
Drain the firm tofu
1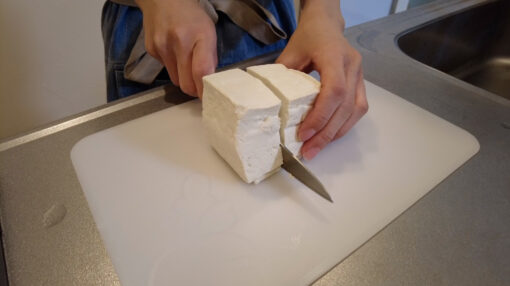 If you tofu is thick, cut it in half. If you do so, the tofu is easy to drain water from it.
2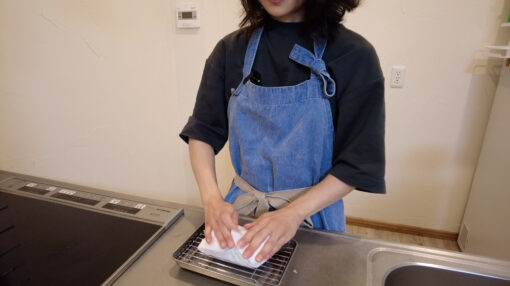 Prepare a plate with a steel colander. Wrap the tofu with 2 to 3 sheets of paper towels, and put it on the colander. TIPS: Draining tofu is very important for this dish. It prevents it from being watery, and you can enjoy the natural sweet taste of tofu by removing the extra water from it.
3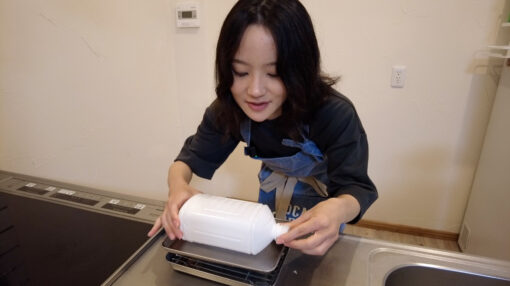 Put a weight on it by using three times of tofu. Let it sit for 1 hour to drain the water of it. TIPS: During it, you can cook a home-made tomato sauce by yourself. The recipe link is on the ingredients.
4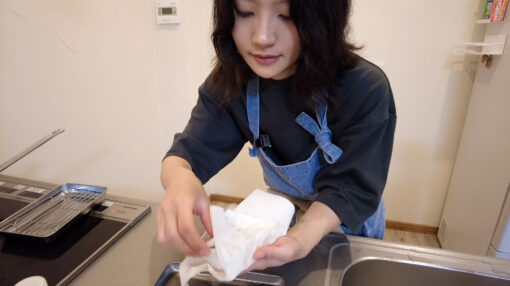 Wipe off the moisture of the tofu with paper towels.
Preparation of ingredients
5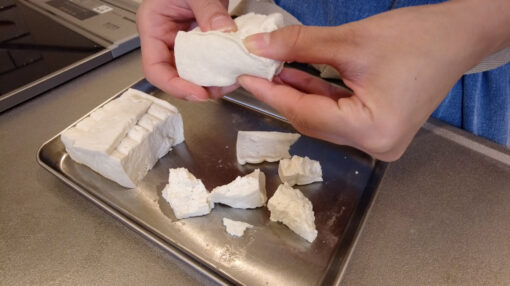 Cut the firm tofu into bite-size pieces with your hands.
6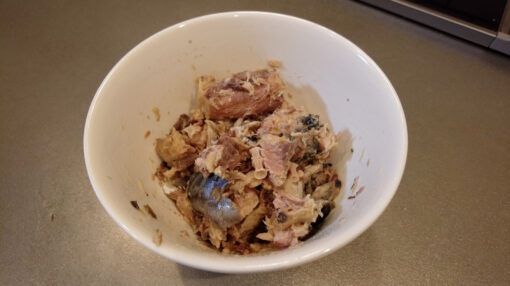 Drain the canned mackerel (The fish weighs 90g). Cut the mackerel into bite-size pieces with a spoon, and mix them to season with salt (not included in recipe).
Cook in a oven
7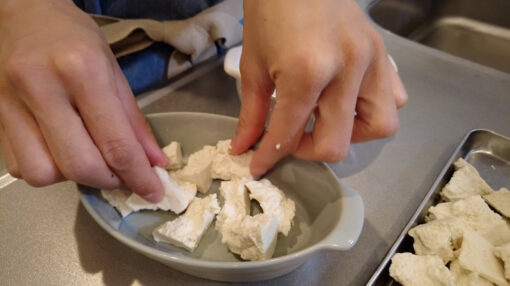 Preheat the oven to 210 degrees. Place the ingredients in order: the firm tofu in a heat safe plate.
8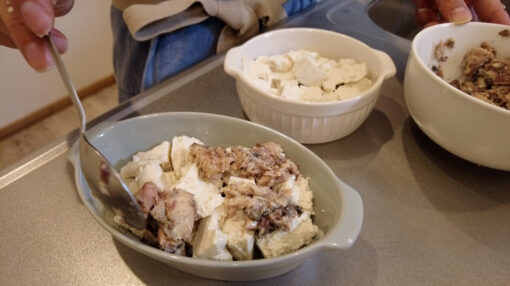 9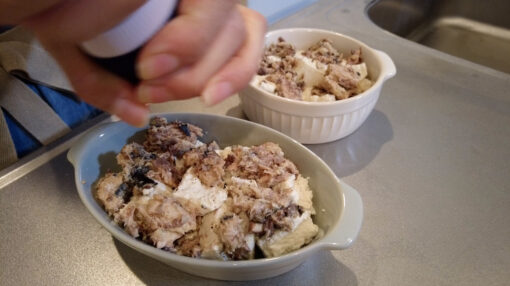 Sprinkle the sea salt and black pepper.
10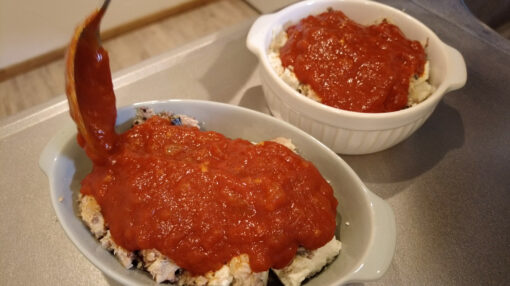 11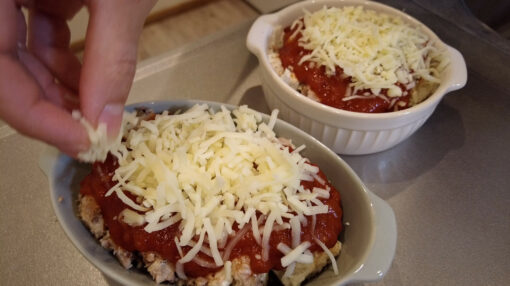 Finally put the shred cheese evenly on the top.
12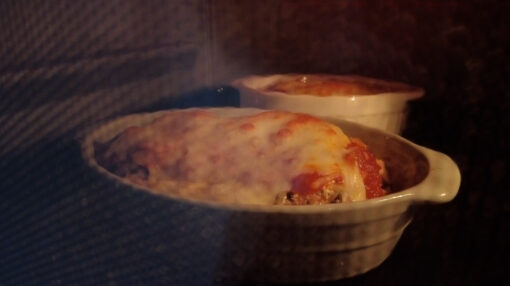 Cook it in the preheated oven for about 12 minutes until the shredded cheese turns a baked color.
13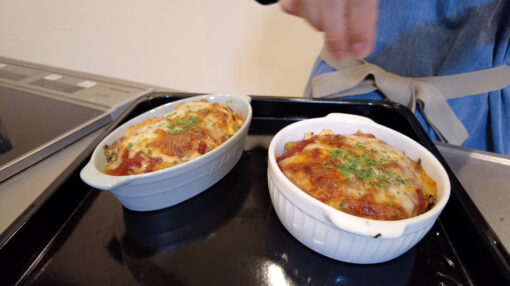 Sprinkle the Italian parsley on top.