Pumpkin croquette is very popular in Japan. This pumpkin coquette don't include sugar. It has natural sweetness of seasonal pumpkin and the onion. It is very creamy thanks to milk, and tastes savory and sweet. I recommend this dish when you want to use pumpkin as a main ingredient.
For Boiling pumpkin
For a batter of croquette
1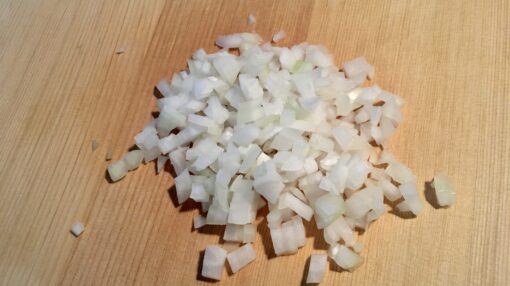 2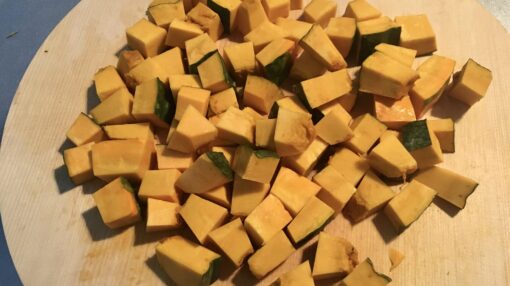 Remove the seeds of the pumpkin, and cut it into 2cm dice.
Boil the pumpkin
3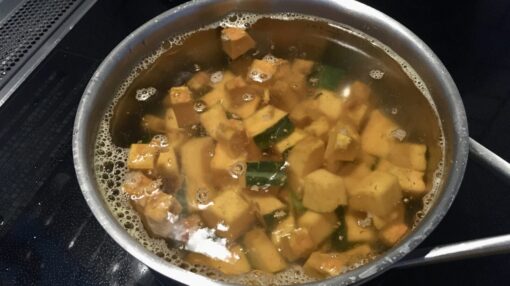 Boil the pumpkin in a boiling water with salt for 8 Minutes.
4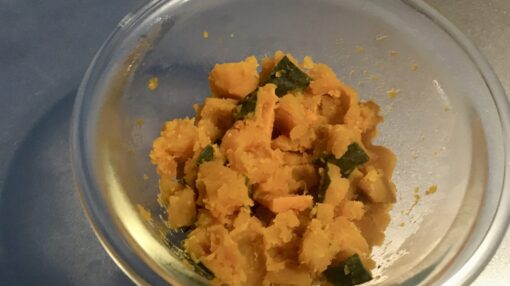 Drain the water from the pumpkin. In a bowl, mash them.
Sauté the onion
5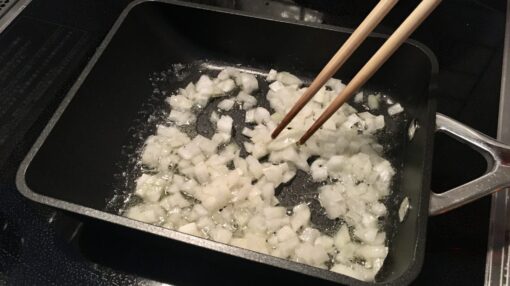 Melt the butter in a frying pan, and sauté the onion with some salt on medium-low heat until golden-brown.
6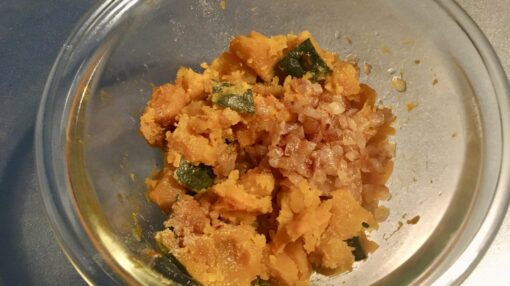 Add the onion, sea salt, white pepper, soy sauce and milk to the bowl. If the taste is bland, add sea salt to taste. Let the mixture cool for more than 20 Minutes in a fridge. By cooling down, it is easy to make a shape.
Deep fry the pumpkin croquette
7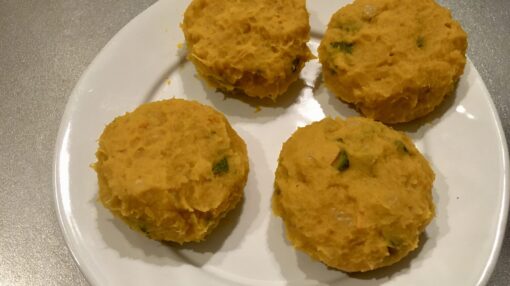 Put the oil enough to cover the croquettes, and let the oil reaches 180 degrees. Prepare the batter with each plate, the rice flour, the beaten egg and bread crumbs. Divide the mixture into 4 pieces, and make oval shape croquettes (round and rectangular rounds shapes are good too).
8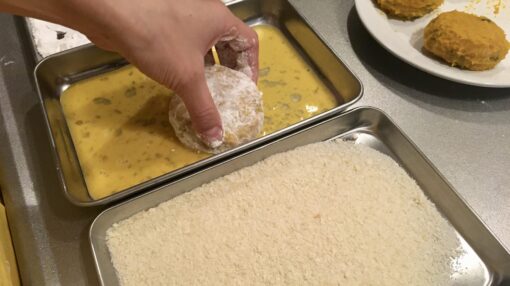 Coat the all croquettes in order, rice flour, beaten egg and breadcrumbs in advance. After coating the croquettes with breadcrumbs, press it not to drop the breadcrumbs during deep-frying.
9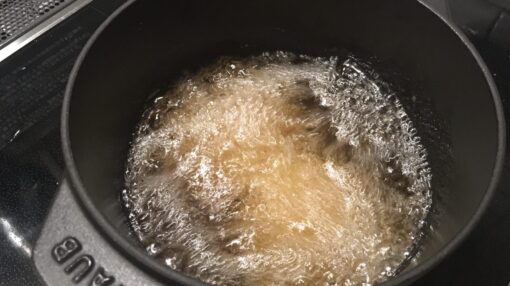 Make sure that the heat level is right (The way to check the heat level). Deep fry the 2 croquettes. Two minutes later, turn over it to cook evenly, and cook for 3 minutes in total until golden brown.
10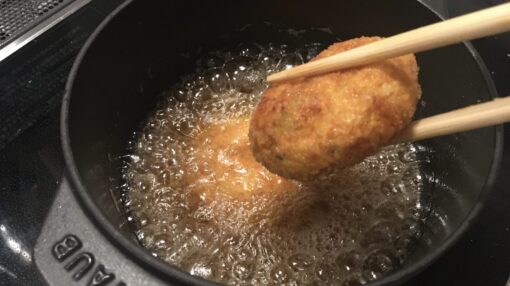 Remove the croquettes on paper towels. Get rid of the excess breadcrumbs in oil. Repeat it with the remaining 2 croquettes.
11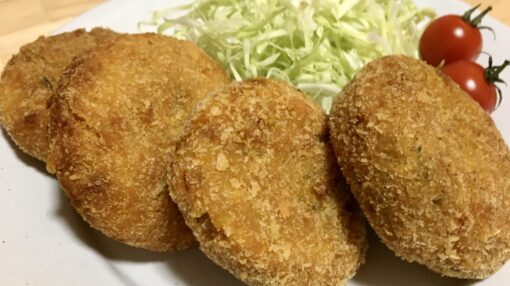 Dish up them with some shredded cabbage and cherry tomatoes. You can drizzle worcestershire sauce on it to taste.