Gyoza is Japanese dumplings. This dish is very popular in Japan. You can make it at home easily. Enjoy to taste by changing your favorite fillings, meat and vegetables!
Prep Time30 mins
Cook Time15 mins
Total Time45 mins
Fillings
Gyoza sauce when you eat
1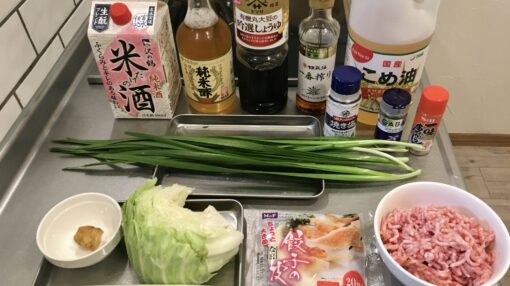 Prepare all the ingredients.
Prepare the cabbage
2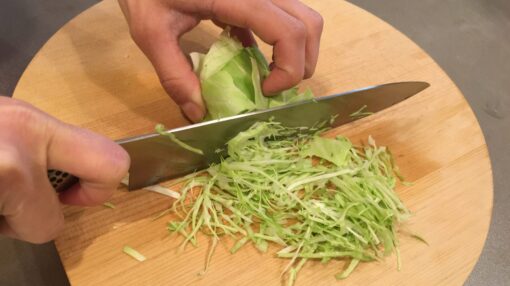 3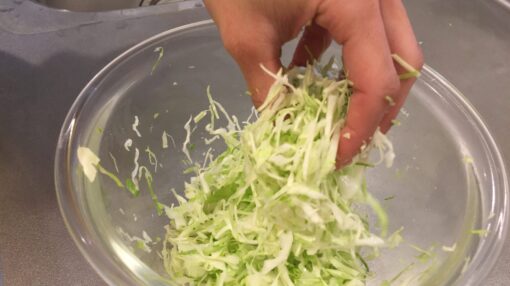 Sprinkle 2 pinches of salt (not included in recipe) on it. Let it sit for 10 minutes.
4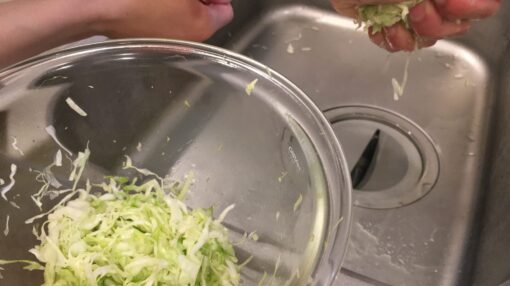 Squeeze the cabbage to remove the excess water.
5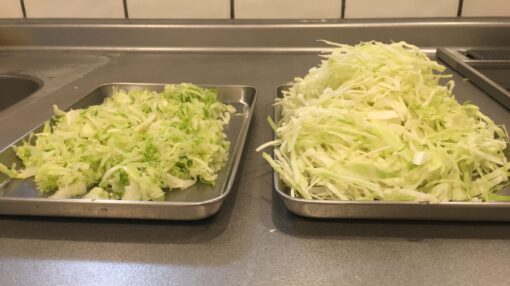 The drained cabbage prevents the dumplings from being bland, and concentrate the original taste of cabbages.
Prepare the other ingredients
6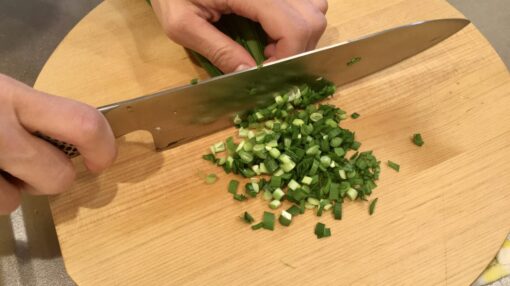 Cut the Chinese chive into 5mm pieces.
7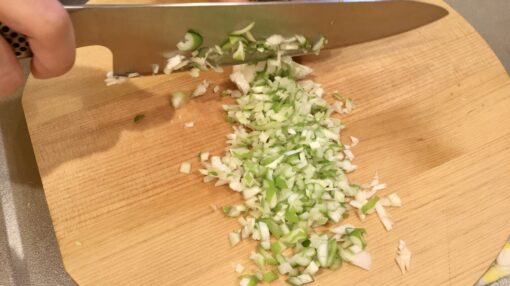 Finely chop the Japanese leek.
8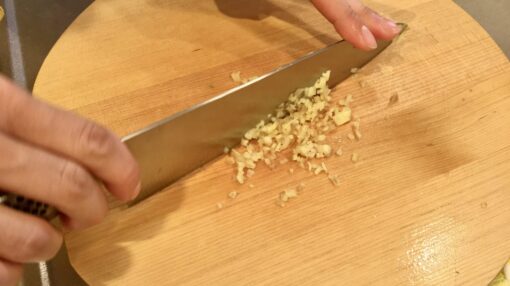 Make a filling
9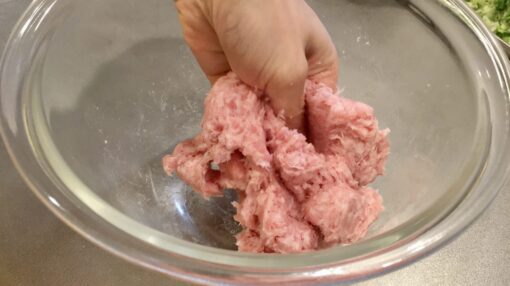 Mix the ground meat and salt in a bowl, and mix them until sticky. Mix with only salt, and it is easy to season, and the meat juice can be kept.
10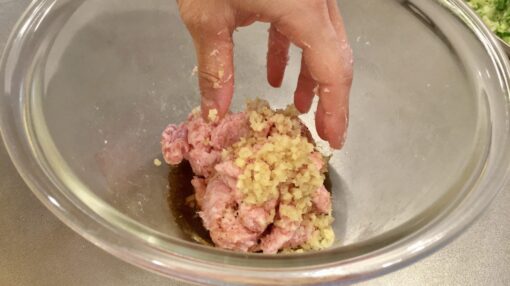 Add sake, soy sauce, a pinch of black pepper, garlic and ginger. Mix them together.
11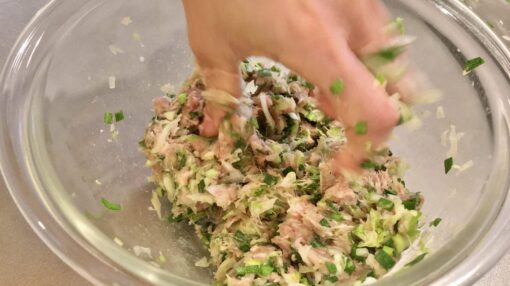 Finally add the cabbage, Chinese chive and Japanese leek. Then mix them evenly.
12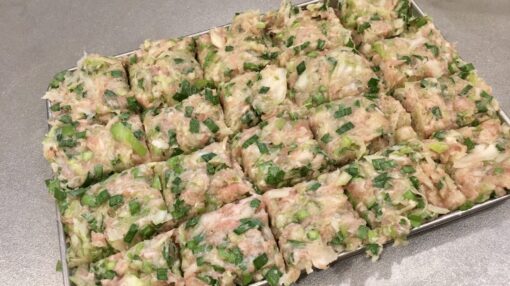 Divide the fillings into 20 pieces.
13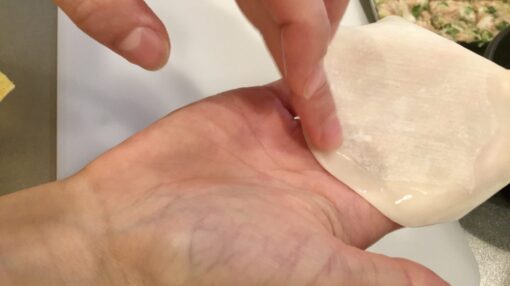 Put a little water around the edge of gyoza sheet.
14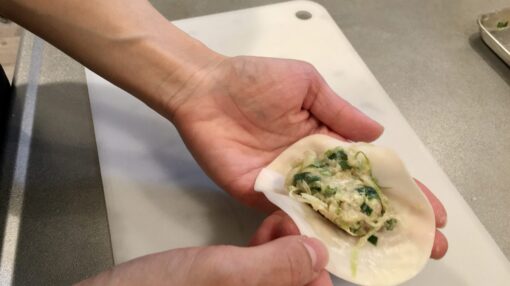 Put the filling on the gyoza sheet.If you put the filling closer to the left, you can cover them easily.
15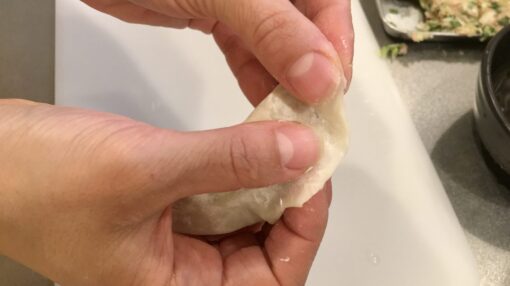 And fold in half, and seal the tip of the dumpling sheet.
16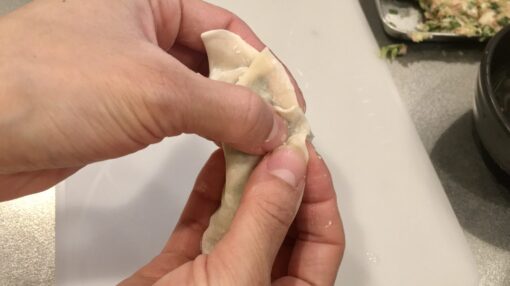 Make the 7-8 crimps from left to right, and cover the fillings.
17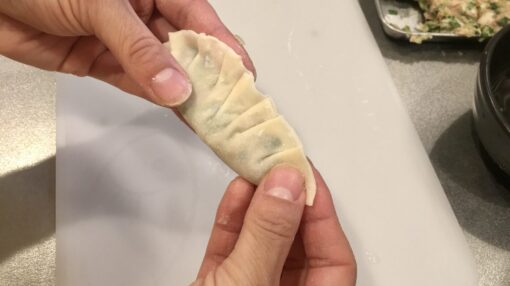 Remove the excess air from the dumplings. It prevents the dumplings from expanding during frying.
18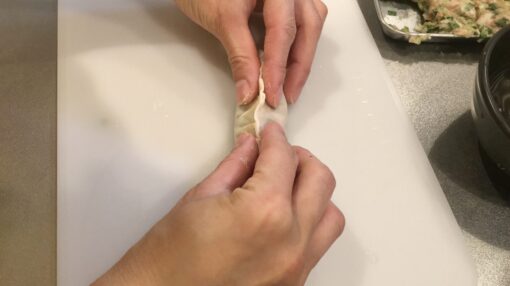 Put the dumpling on a cutting board, and make the bottom flat.
19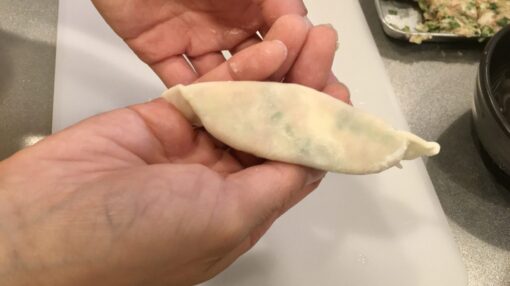 The flat bottom is easy to make the dumplings being seared when frying. Repeat the step with the remaining ingredients.
Fry the dumplings
20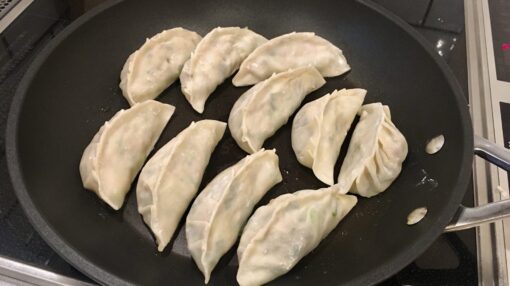 Put 1/2 tablespoon of rice oil to a pan, and heat it up over medium heat. Place the half of the dumplings on the pan not to stick together.
21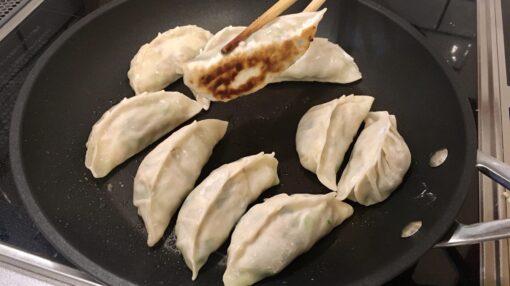 Fry it until well browned on the bottom for about 2 minutes.
22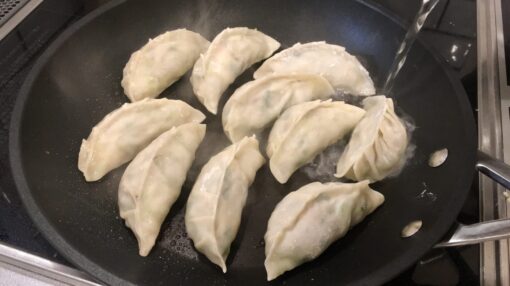 Add 80ml of hot water, and put a lid on the pan. Add water until 1/4 of the height of dumplings. If you put water too much, the dumplings will be watery.
23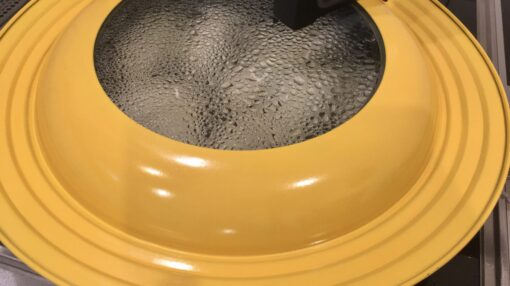 Steam it over medium-low heat for around 5 minutes.
24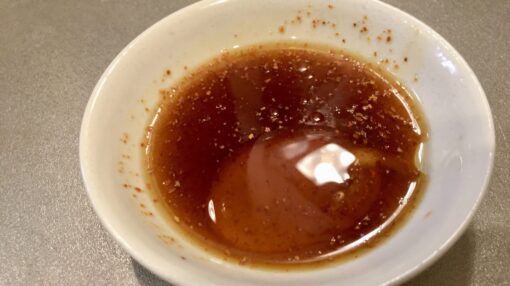 During steaming, prepare the sauce to dip.
25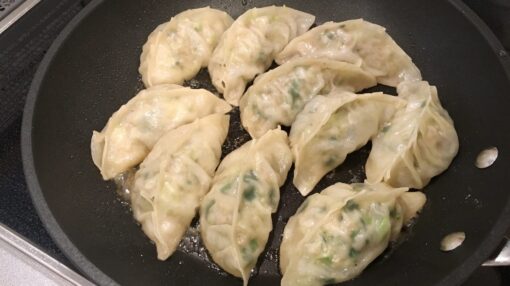 Extract water from the pan, then pour oil (1/2 teaspoon of rice oil and 1/2 teaspoon of sesame oil) from the edge of the pan not to stick. Move the frying pan lightly to coat the bottom of the dumplings.
26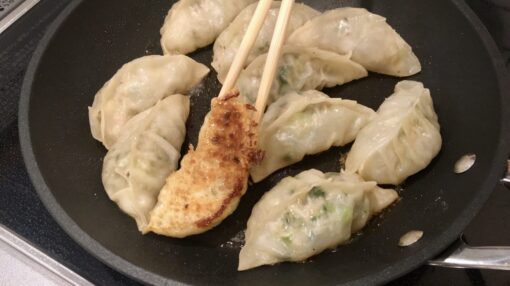 Fry them on medium heat until the bottom of dumpling crispy.
27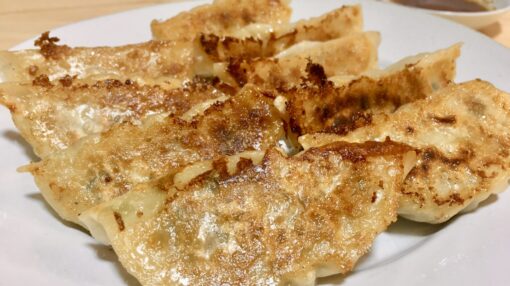 Dish them up, and enjoy to eat by dipping them in the sauce.