The home-made tomato sauce is a base of dishes. You can cook it easily with simple ingredients. The sauce is no additives and sugar. In the case of 2 servings, you can make 200g tomato sauce.
1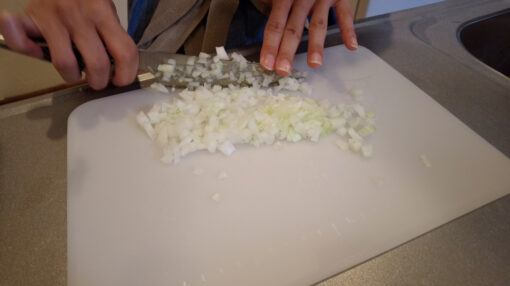 2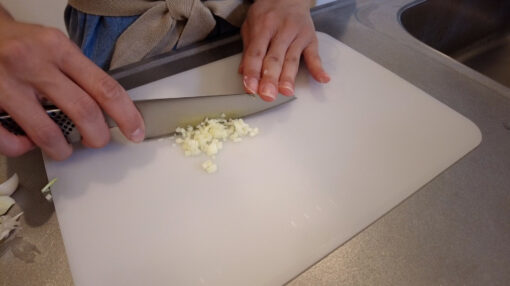 3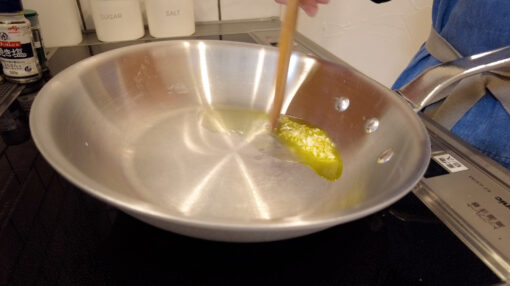 Put the olive oil, and sauté the garlic on low heat until the aroma of it comes out. TIPS: Let the chopped garlic in oil, and sauté it.
4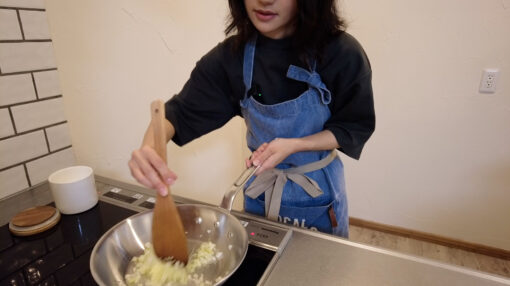 Add the onion and a little salt, and sauté it on low heat.
5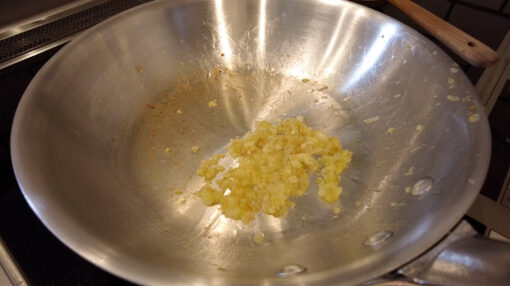 When the sweet aroma of onion comes out, and it turn yellow in color, proceed to the next step.
6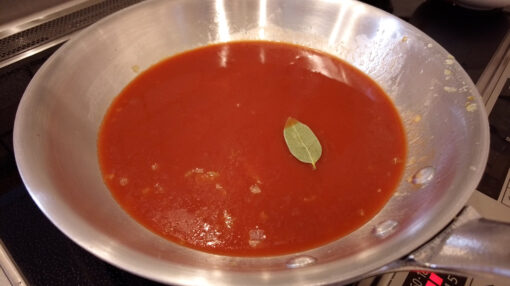 Add the tomato juice and the bay leaf. Then bring it to a boil (If you use can of diced tomatoes, add 200g water at the same time).
7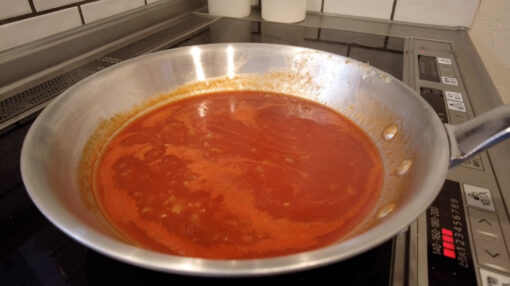 When it comes to a boil, simmer it on small-medium heat for 20 minutes.
8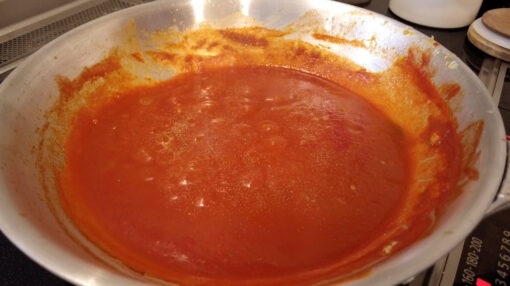 Add the salt and white pepper, and simmer it for 3 minutes.
9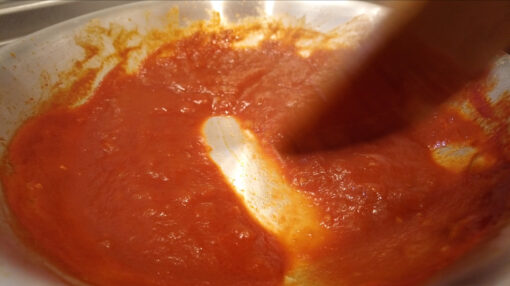 When you slide your spatula on the pan, and the sauce is not returned easily, it's done. You can use it soon, or after letting it cool, you can stock it in a fridge or freezer.