The method of boiling spinach can keep it crispy. The texture is very good, and it' s more delicious even though it takes some time. It makes a difference.
1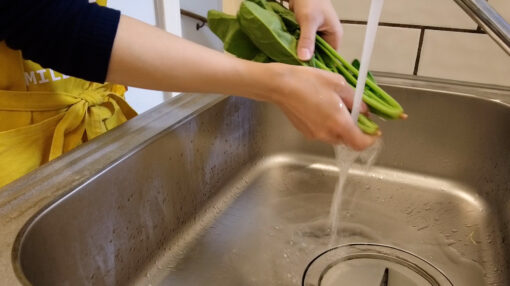 Wash the spinach lightly.
2
Get rid of the whole root.
3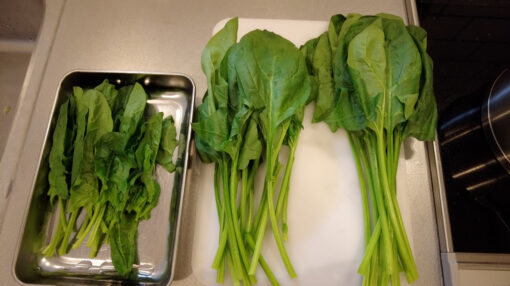 Divide the spinach into three groups: small size, medium size and large size.
4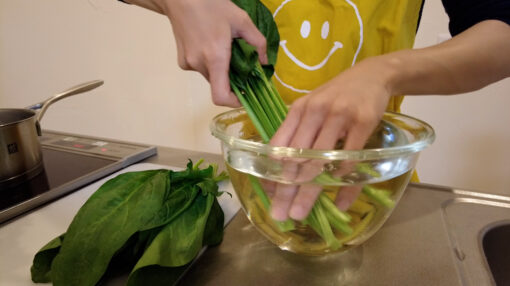 In a bowl, scrub the dirt off the stalks of each groups with your hands.
5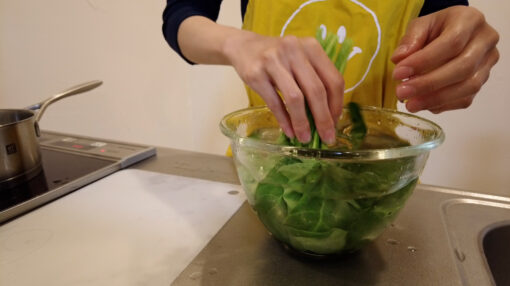 For the leaves, sink in water, and shake them. get rid of the dirt and dust from them. Then make all of uniform height of the stalks, and set aside.
6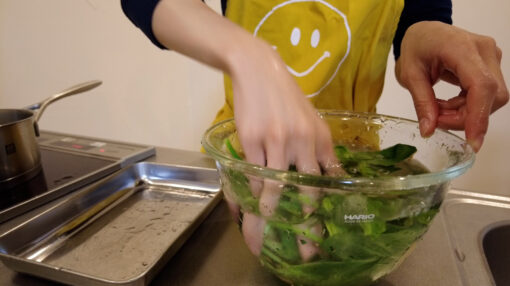 In the case of a small size spinach, sink the whole spinach and clean them up.
7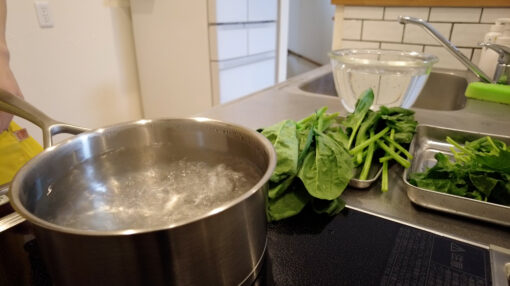 Bring 1000g water to a boil, and add 15g salt. Prepare cold water in a large bowl in the bowl to cool the boiled spinach.
8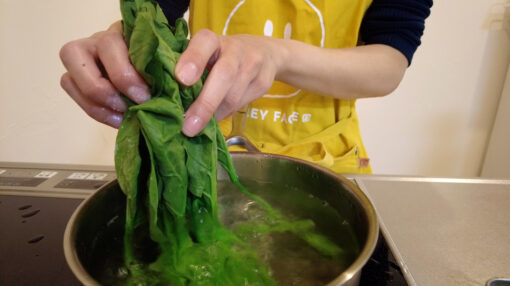 Boil the stalks of large size group at first for 20 seconds.
9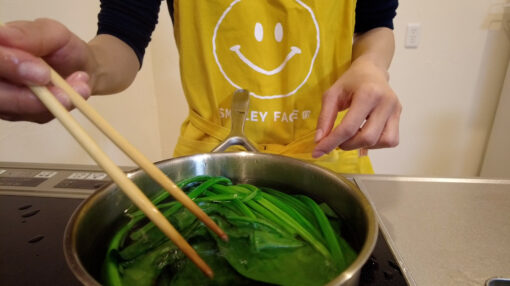 Then boil the leaves together for more 20 seconds. During that time, turn them over once to cook evenly.
10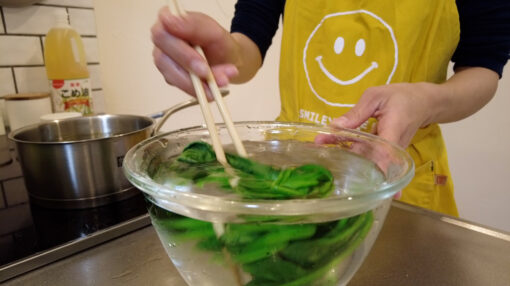 Transfer them from the pot to cold water, and let it cool for 30 seconds.
11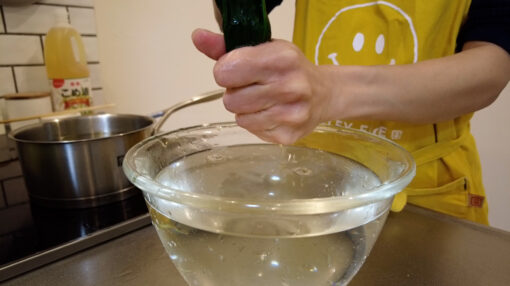 Hold the stalks of the spinach, and squeeze them from above to below.
12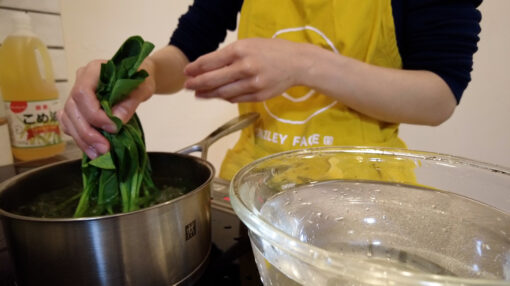 Boil the stalks of medium size group for 15 seconds.
13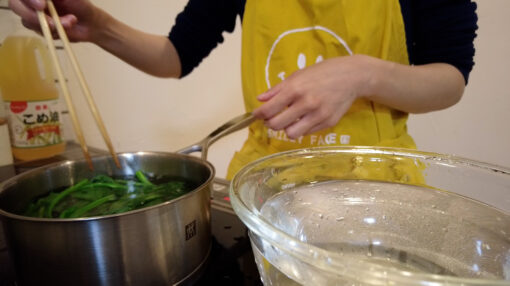 Boil the leaves together for more 15 seconds. Repeat steps 10-11.
14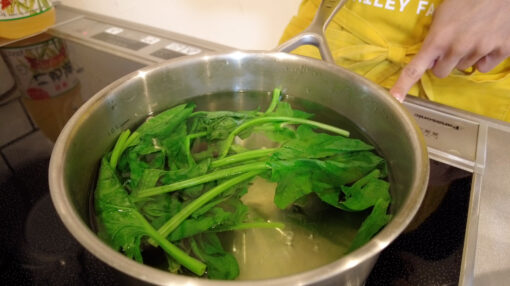 Boil the small size group for 15 seconds in total. Repeat steps 10-11. In the case of small size of spinach, you can boil both stalks and leaves at a time.
15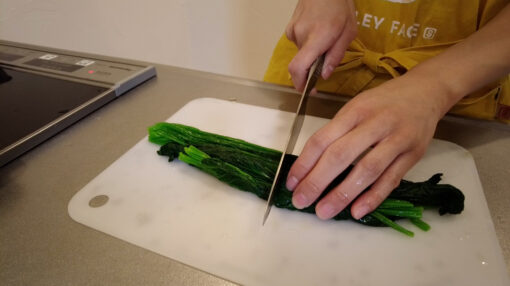 Squeeze the boiled spinach again before cutting. Cut the spinach into bite-size pieces depending on the dish. If some time passes before used them, squeezing again just before you cook is better so that the dish will be not watery.