Tomato chicken stew is is often made as Japanese home-cooked food. I use pumpkin for this dish to make it healthier. You can get a lot of nutrition at a time. This tomato chicken stew has soft chicken breast and much umami flavor.
Prep Time15 mins
Cook Time20 mins
Total Time35 mins
1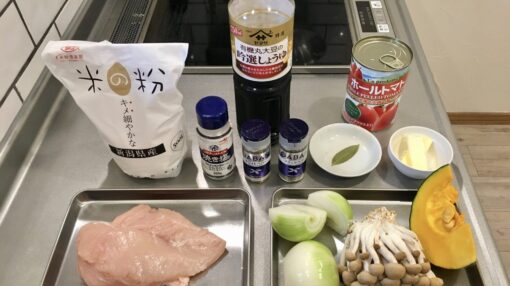 Prepare all the ingredients.
Cut the ingredients
2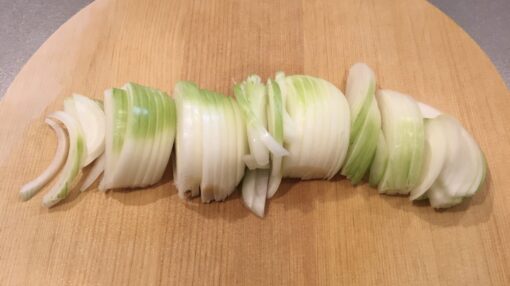 3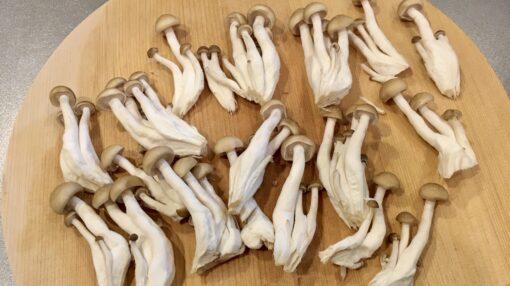 Divide shimeji mushrooms into small bunches.
4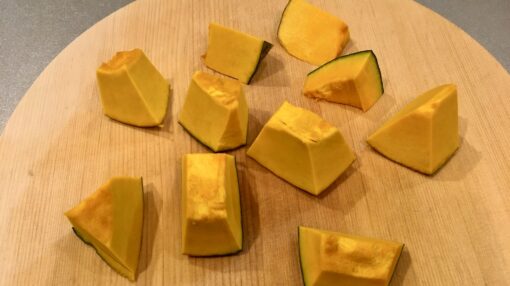 Cut the pumpkin into bite-sized pieces.
5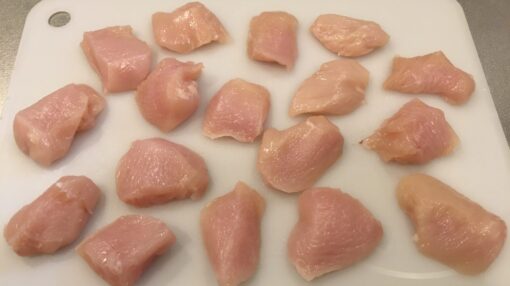 Cut the chicken in half lengthwise, and cut them into bite-sized pieces.
6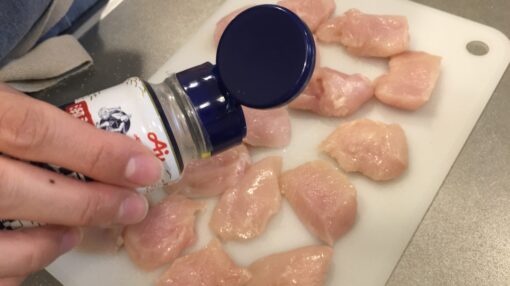 Sprinkle the both sides of the chicken with some salt and some white pepper. Leave it for 5 minutes.
7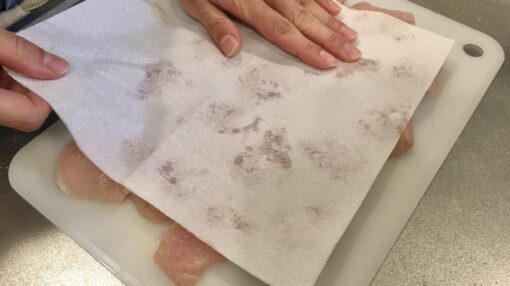 Wipe off the moisture of chicken breast.
8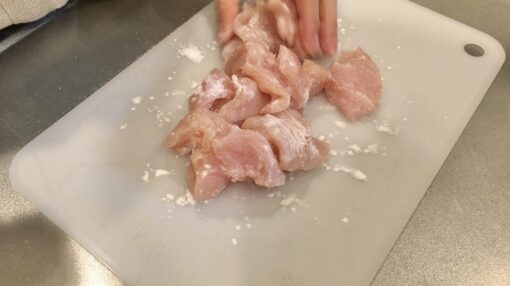 Coat them with the rice flour.
Simmer the ingredients
9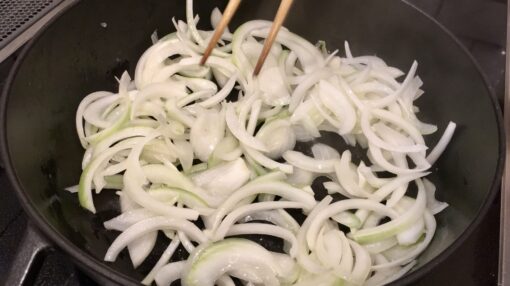 Put 1/2 tablespoon of oil, and heat it up. Sauté the onion on medium-low heat until transparent.
10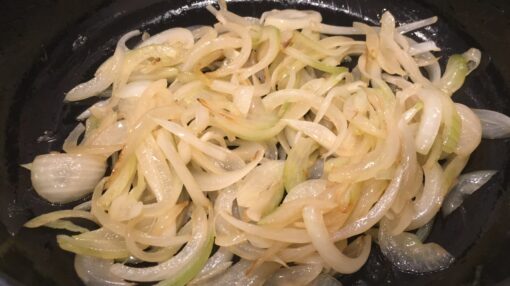 The state of the onion like this. Remove them from the pan.
11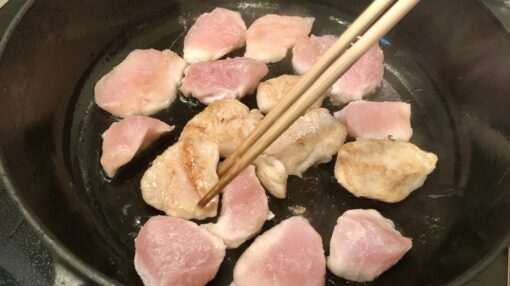 Put 1/2 tablespoon of oil, and fry the chicken on medium heat until golden brown.
12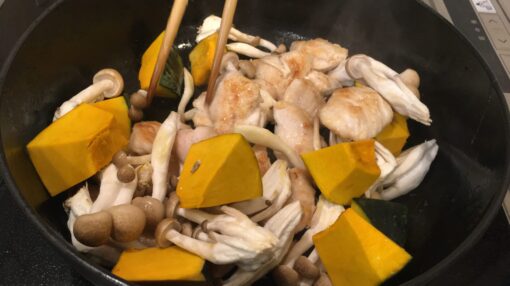 Add shimeji mushroom and the pumpkin. Sauté them on medium heat until they are coated with oil.
13
Return the onion, and crush the caned tomato, and add it.
14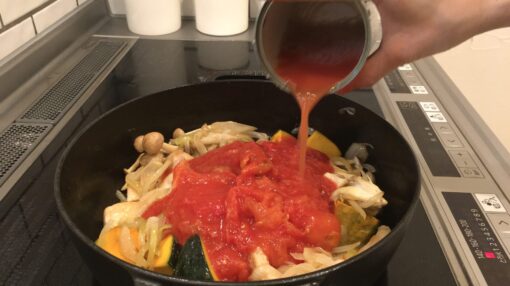 Add 150ml water to it, and heat it on high heat. If you need more water to cover the ingredients for simmering, add some water. I recommend to pour water to the can, and use it. There are rest of the tomato juice in the can, so you can use all of it.
15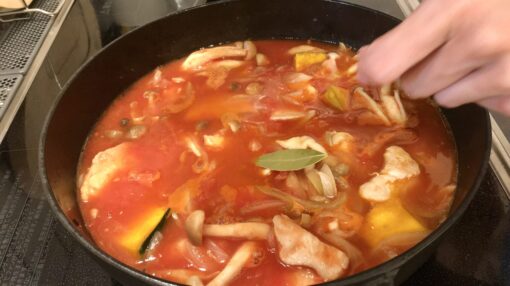 When it comes to a boil, reduce the heat, and put the bay leaf.
16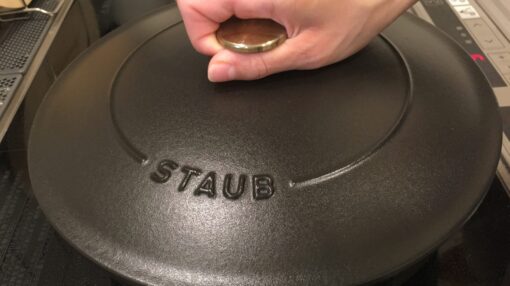 Cover and simmer it on low medium heat for 10 minutes.
17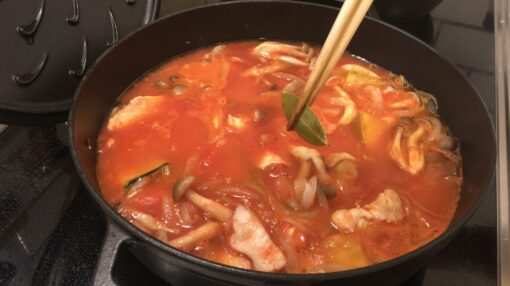 After simmering, remove the bay leaf.
18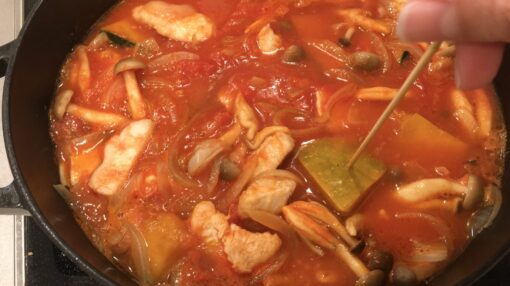 Make sure whether the pumpkin is soft with a bamboo skewer. If your pumpkin is still hard, simmer it for more several minutes.
19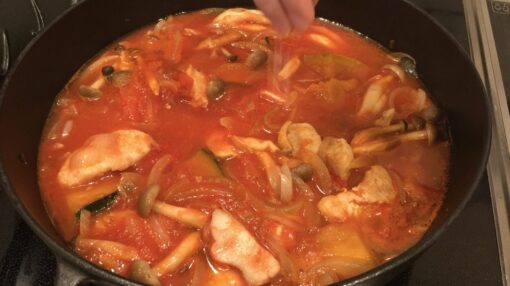 Season with sea salt and soy sauce. Then simmer it over medium heat without a lid for 3 minutes. Let the sauce be thick a little.
20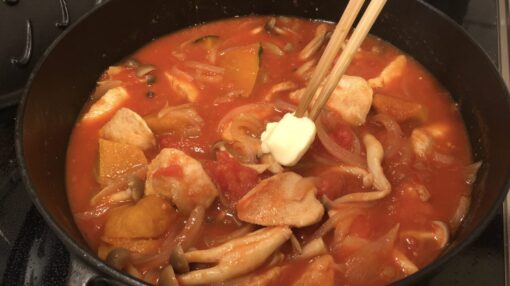 Turn off the heat, add the butter, and mix it.
21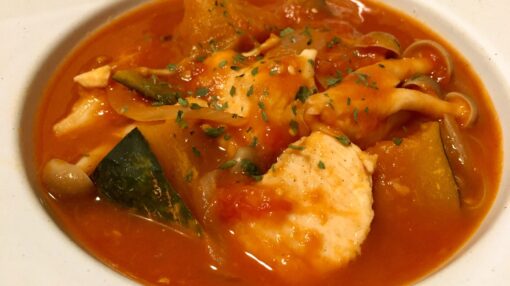 Serve it on a plate, and sprinkle coarsely ground pepper to taste.