This is a simple roast beef, and it's easy to make with a frying pan. Sear it at first, and steam it for 5 minutes.
Prep Time8 hrs 30 mins
Cook Time5 mins
Total Time8 hrs 35 mins
1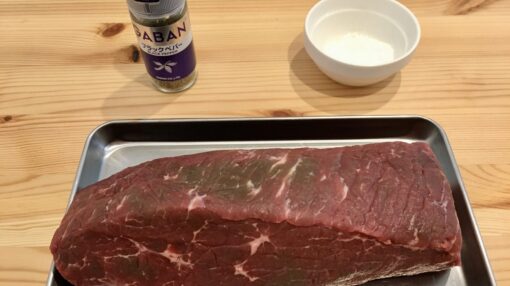 Prepare all the ingredients.
Prepare beef
2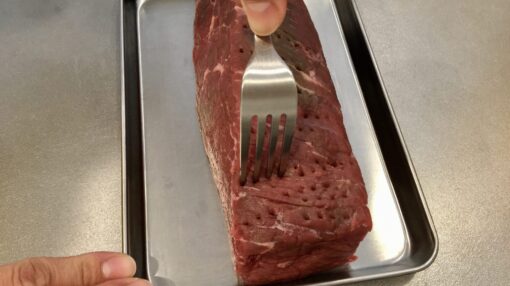 Wipe off the moisture from the beef. Then poke a fork into it so that seasonings penetrates into it well.
3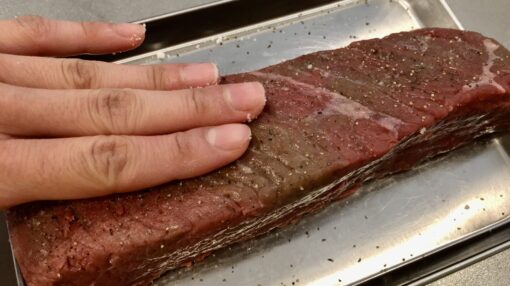 Rub salt and black pepper on all the sides of beef, and season it.
4
Let it set in a fridge overnight.
Sear beef in a frying pan
5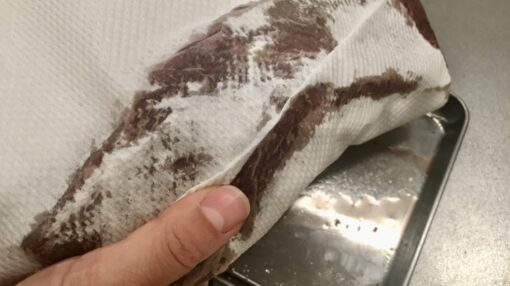 Bring back the beef to room temperature for about 30 minutes. Then wipe off the moisture on all sides of beef with paper towels.
6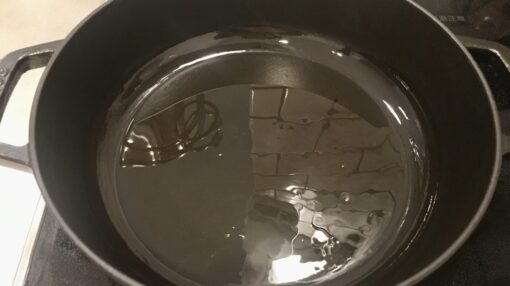 Heat a frying pan on medium heat, and put oil in it.
7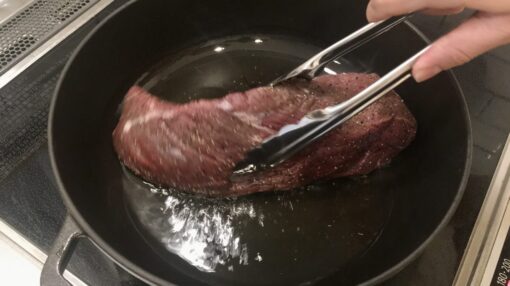 Add beef, and move it on the pan. It's helpful not to stick the pan.
8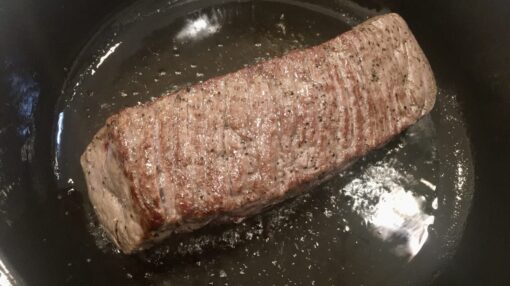 Sear all the sides of beef on medium heat. Not sear it too much because it is easy to be dry. It takes 30 seconds on medium heat each side.
9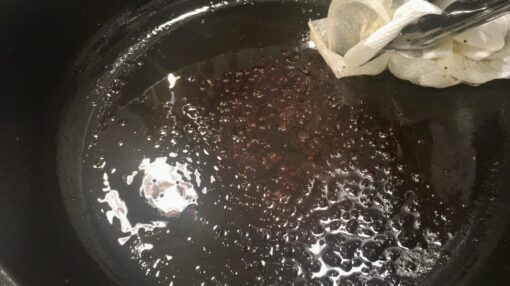 Remove it, and wipe off the excess grease from the pan with paper towels.
10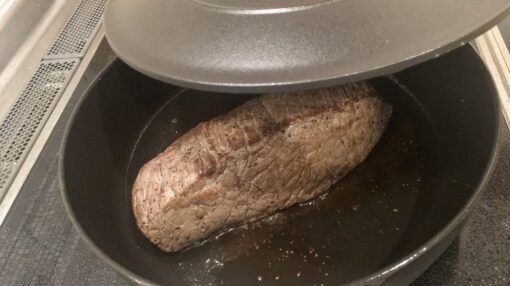 Return the beef, cover, and cook it on low heat for 2.5 minutes.
11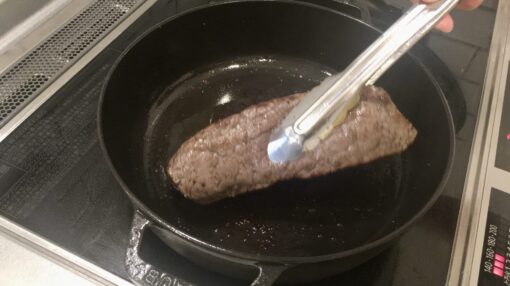 During it, turn over the beef once to cook evenly. Then cover, and cook it for 2.5 minutes.
12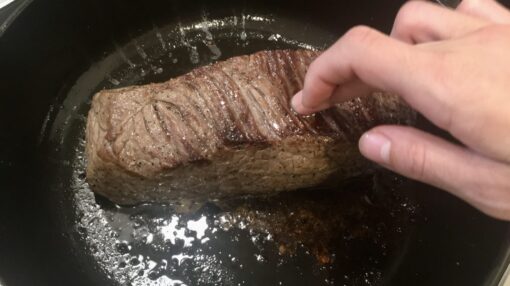 You can check whether it cooks thoroughly by pushing it with you hand. If it is resilient, it's cooked.
13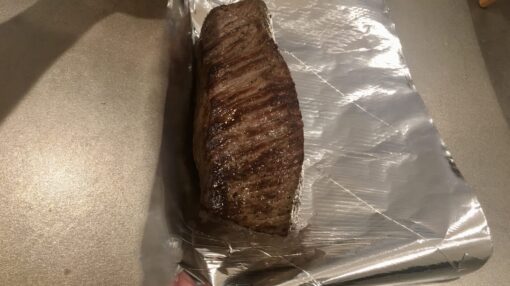 Coat the beef with an aluminum foil to cook it with a remaining heat.
14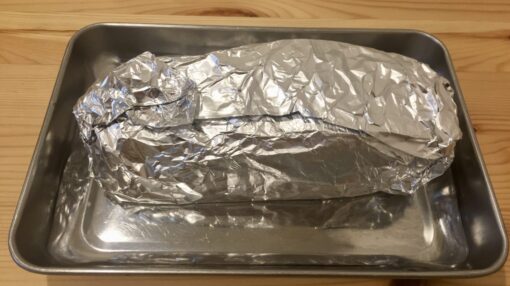 Wait until the beef cool down in a room for 60 minutes.
15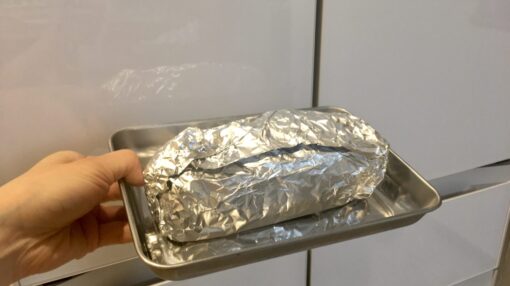 Let it set in a fridge overnight. It prevents meat juice from flowing out.
Cut a roast beef
16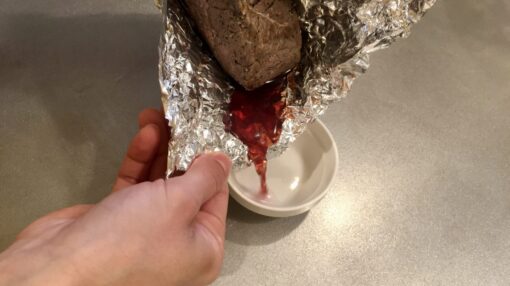 You can use meat juice in an aluminum foil for sauce if you like.
17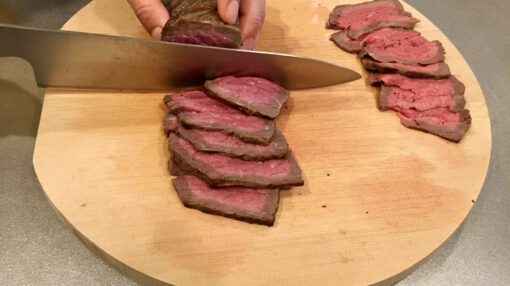 Take the roast beef from the aluminum foil, and slice it thinly. Move the knife back and forth slowly all the way, which makes it easy to cut the slices evenly. They have a red liquid in the center part. It's not a blood, meat juice, so you can eat it at ease.
18