This chocolate cake (gateau au chocolat) is healthier because of low fat. I use soy milk instead of butter and milk. By using 70% cacao, the chocolate cake has rich taste, and it's tasty. You can make it easily with simple ingredients.
Prep Time20 mins
Cook Time20 mins
Total Time40 mins
1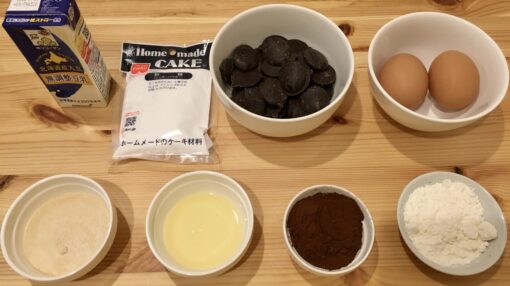 Prepare all the ingredients. Bring back the egg to room temperature.
2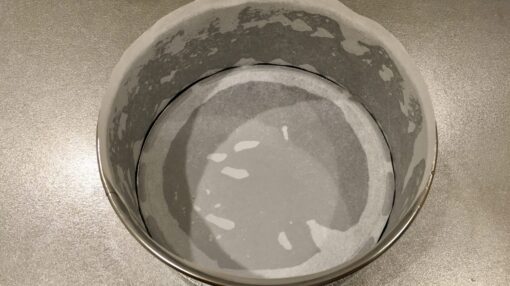 Coat a mold with some oil, and cover it with parchment papers. I use 15cm cake mold in the recipe.
Prepare chocolate
3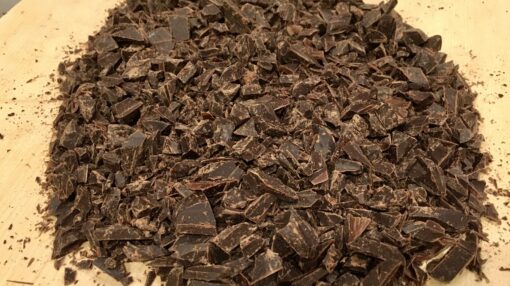 Cut chocolate into small pieces to melt easily.
4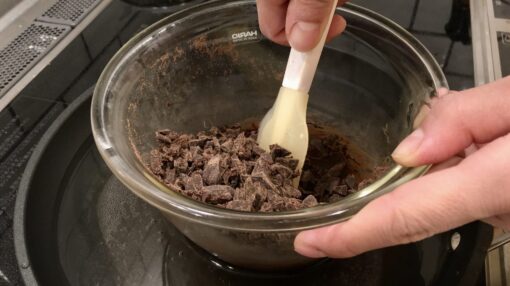 Put the chocolate and rice oil in a bowl. Melt the chocolate in a double boiler. Hot water is around 50 degrees. You can check the temperature by touching it with your hand, and it's ok if its hot.
Mix ingredients
5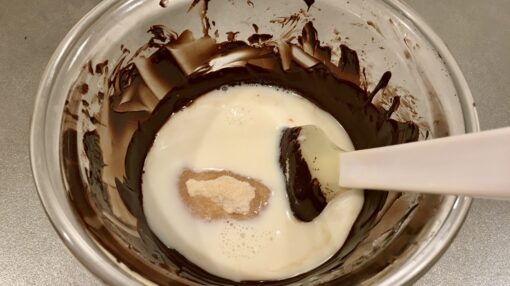 In a bowl, put soy milk and sugar, and mix them well.
6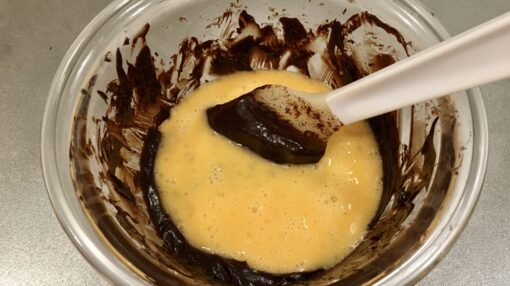 Add only one egg, and mix it quickly.
7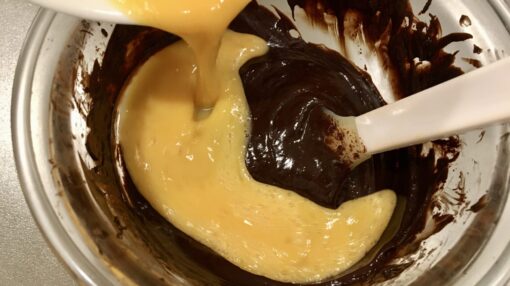 Add one more egg, and mix it quickly too.
8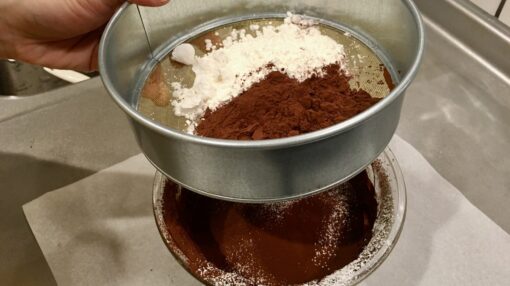 Sieve cocoa powder and wheat flour. Then add them to the mixture.
9
Not stir too much, but stir it below the bottom of the bowl to combine. You can stop once the dough seems to be not powdery. Start to preheat an oven to 160 degrees Celsius.
10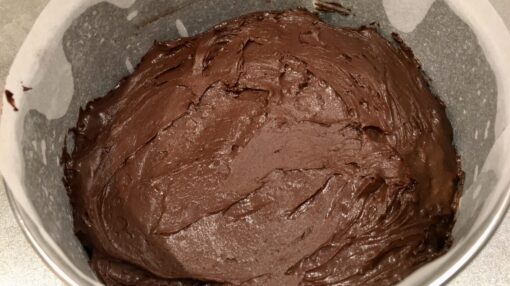 Pour the mixture into the mold.
11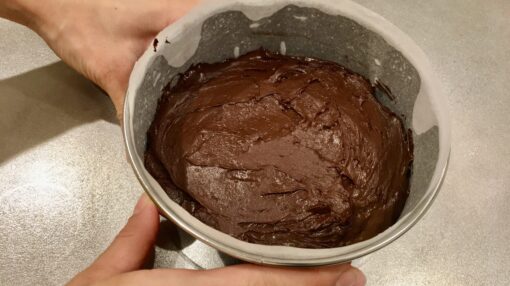 Top it on a table to remove the excess air from the mixture.
Bake a mixture
12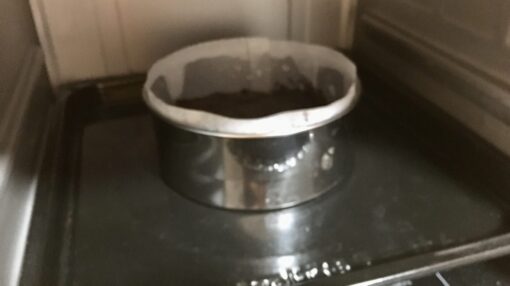 Cook it with the preheated oven for 25 minutes. Not to bake it because it will dry out. Insert a skewer into the centre of the cake, and make sure it is baked. If the dough stick to the skewer, it's cooked.
13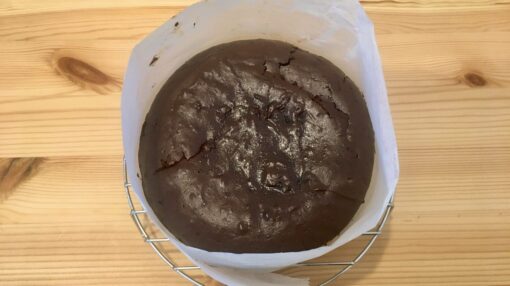 Remove the cake from the mold, and then let it cool for 15 minutes. Coat it with a plastic wrap before it cools down completely. Otherwise the cake will be dry out.
14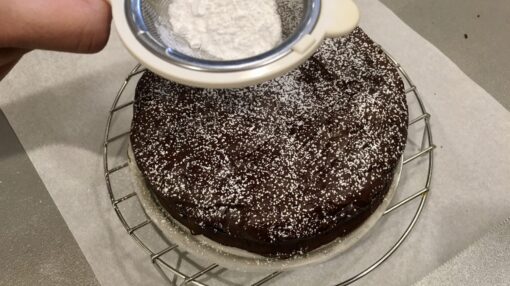 Sprinkle some powdered sugar on it if you like.
15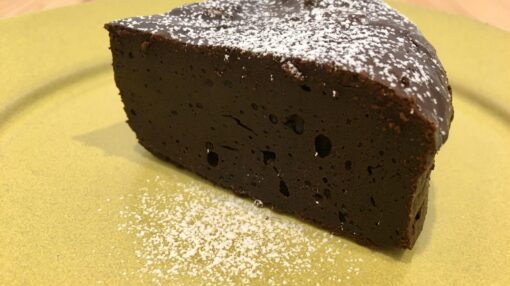 Cut it into small pieces, and serve it.