Anko (sweet red bean paste) is adzuki beans simmered with sugar. It is used to make sweets in Japan. You can also eat as a topping on dorayaki that is Japanese pan cake and so on.
Prep Time40 mins
Cook Time1 hr 50 mins
Total Time2 hrs 30 mins
1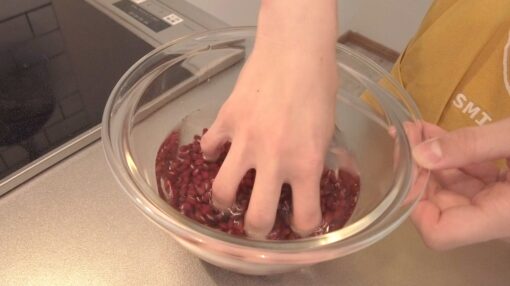 Put the red beans in a large bowl and wash them gently with some water. Drain in a strainer.
2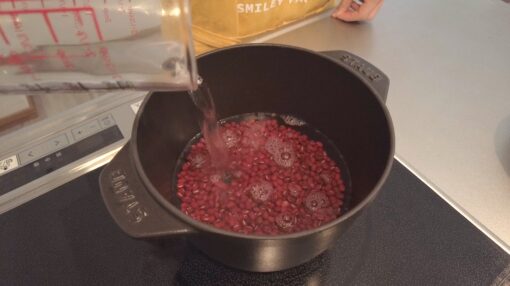 Put the red bean in a thick pot, add more than twice the amount of water as beans, and heat over high heat.
3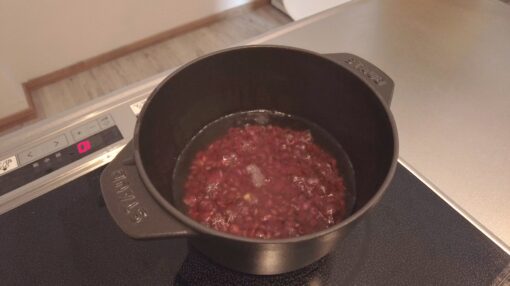 When it comes to a boil, reduce the heat to low, cover and simmer for 10 minutes. Let it sit for 30 minutes to make the beans absorb water well.
4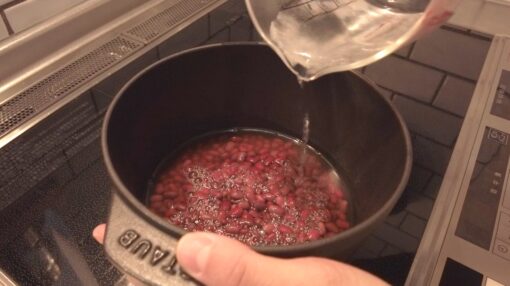 Drain the water with a sieve and put the red bean in the pot, and add water enough to cover it.
5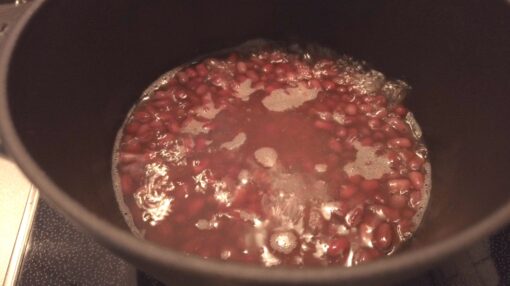 Heat over high heat. When it comes to a boil, reduce the heat to low, and simmer it without the lid for 30 minutes. Keep the heat level that the red beans dance gently.
6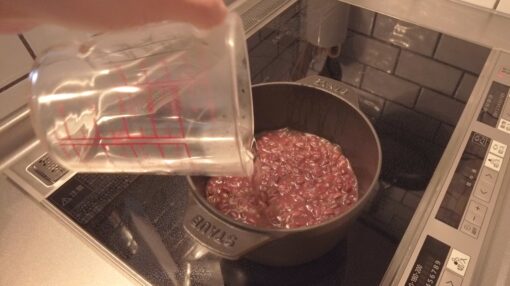 When the water is low, add water.
7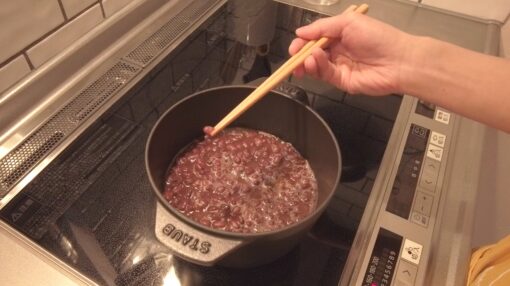 After simmering, eat the unbroken beans to see if they are soft. If it seems to be stiff, continue to simmer.
8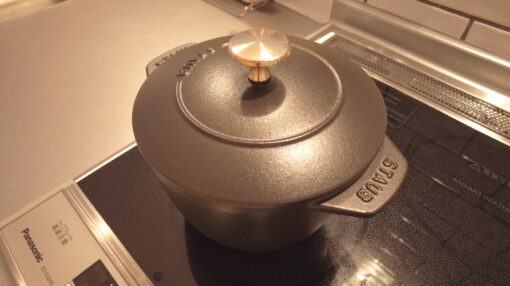 Once the red beans are soft, turn off the heat. Then let it sit for 30 minutes to overnight.
9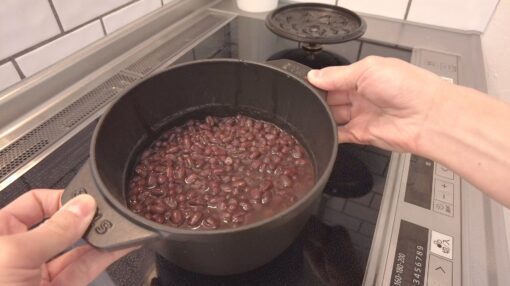 Remove the lid, discard the excess water until the height of water is same as this picture. During simmering, the water comes out from the red beans, so less water is needed. Heat over medium heat without the lid.
10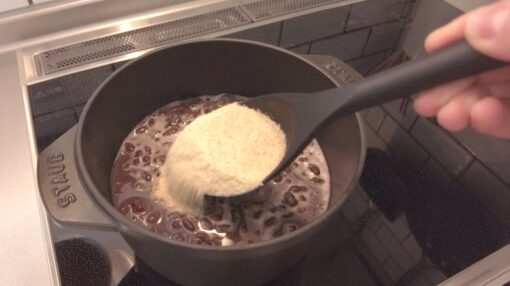 When it comes to a boil, add 1/3 amount of sugar, and mix it gently so that red beans doesn't collapse.
11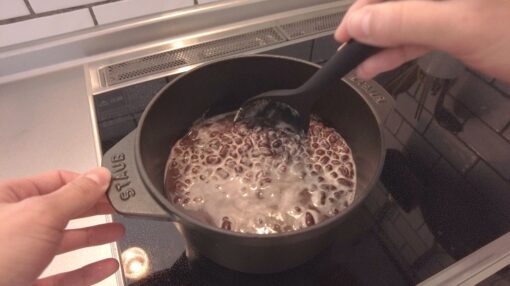 When the sugar is melted, add the next 1/3 amount of sugar. Repeat that one more time. When red beans come out from the entire surface of the water, it's easy to cook down, so reduce the heat to low. If you don't like lye, you can remove it. But if you take them too much, the flavor of red beans will be lost.
12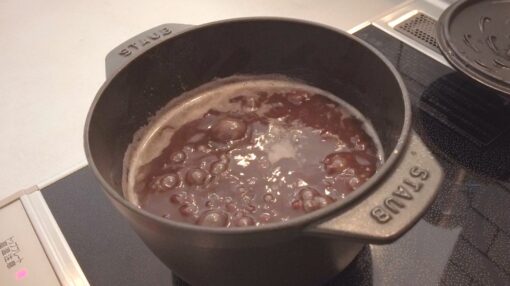 Boil over medium heat for about 15 minutes, occasionally mix it with a spatula. It is important to boil for a short time on medium heat to maintain the flavor of red beans. Once the it gets thick, add a pinch of salt, and mix them.
13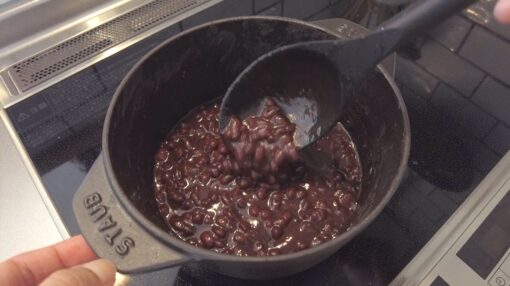 Once you scoop up the red bean paste with a spatula, and it runs down like this picture, you can turn off the heat.
14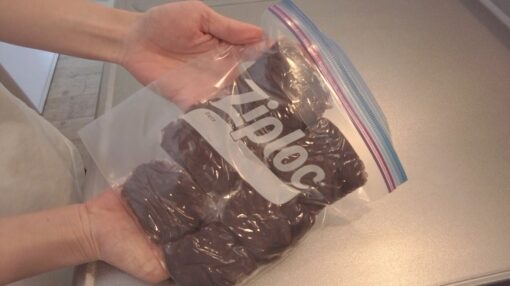 Let it cool, and transfer it to a food storage container. You can store it in a refrigerator for 3-4 days or Freezing is also possible.