Layered Chinese cabbage and sliced pork hot pot is not necessary water and dashi. The broth from ingredients is a rich flavor. You can enjoy to put ponzu on it.
1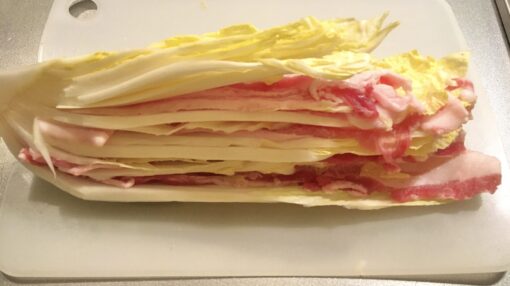 Sprinkle some salt on slice pork belly. Without cutting the core, put them in the Chinese cabbage one by one.
2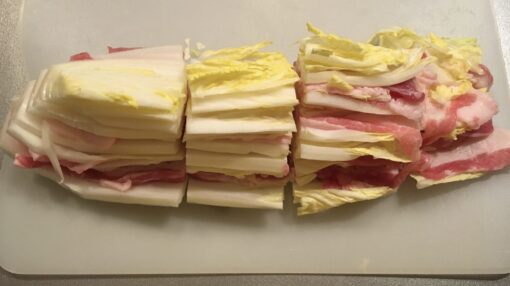 Cut the Chinese cabbage into 4 pieces.
3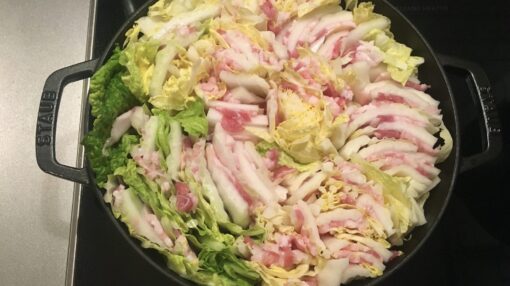 Place the pieces in a pot.
4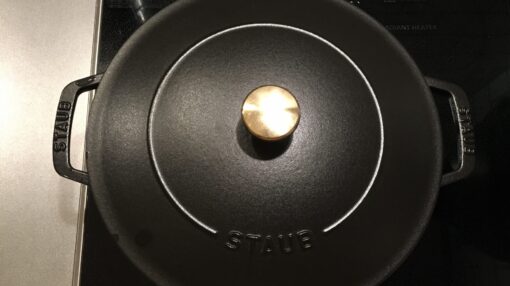 Put sake, cover, heat it over medium heat. When steam comes out, reduce the heat to low, and simmer it for 15 minutes.
5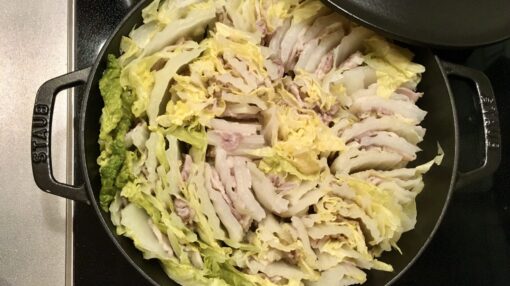 Let it sit for 15 minutes, and serve it on a plate with ponzu sauce.