In winter, Japanese love to eat pot-au-fu as same as cream stew. Simple seasoning but full of the sweetness of vegetables is great. This recipe uses vegetable soup instead of water to make a deeper soup.
Cook Time1 hr 15 mins
Total Time1 hr 15 mins
1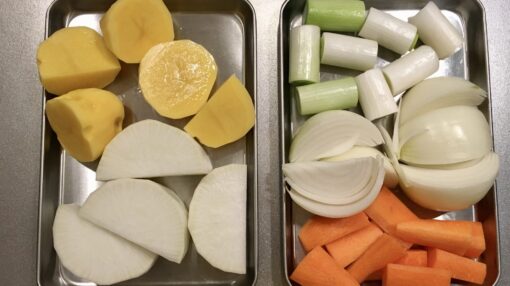 Cut the vegetables into large bite-size pieces.
2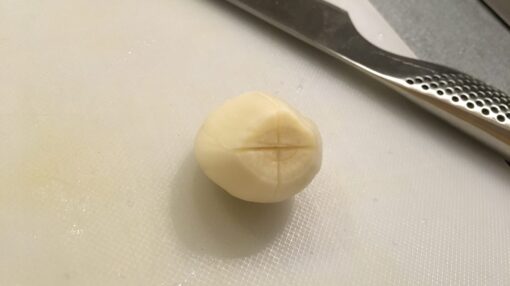 Peel the garlic and make a cut in the cross.
3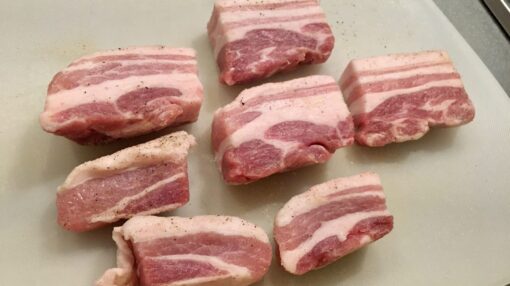 Cut the pork belly into 2cm slices. Sprinkle them with some salt and pepper.
4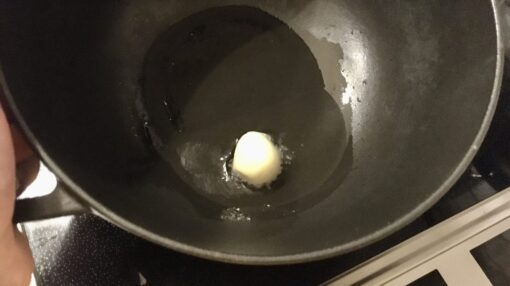 Put 1 tablespoon of oil. Fry the garlic while tilting the pan over low heat.
5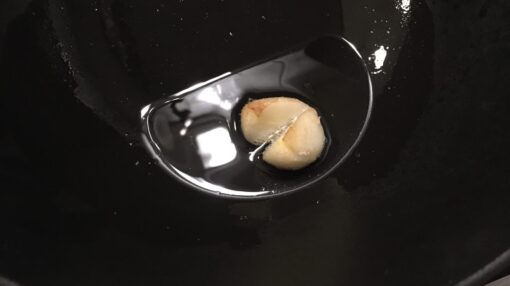 After confirming that the scent has come out, take it out. (If the garlic does not produce bubbles vigorously, it is proof that the taste has come out.)
6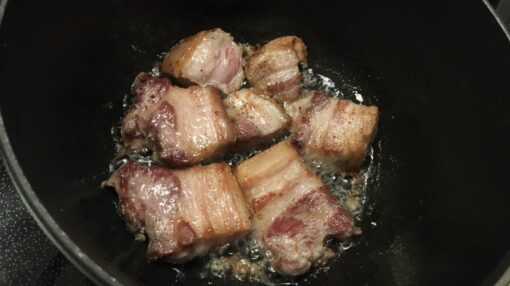 Put the pork belly until golden brown over medium heat.
7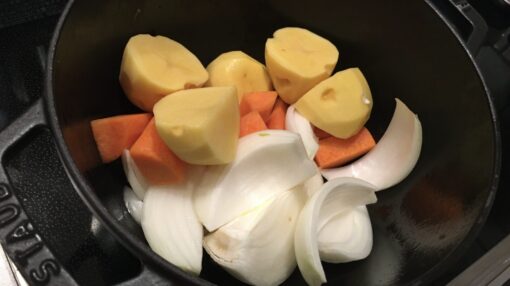 Remove the pork, and put all vegetables. Fry until the oil covers the whole vegetable.
8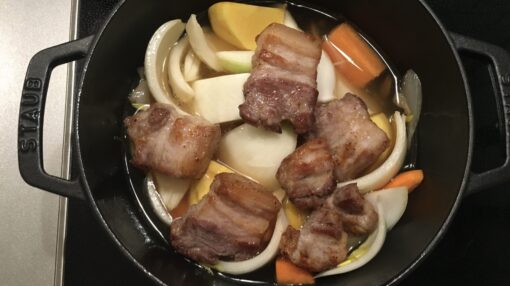 Add the vegetable stock and pork, simmer it over medium heat.
9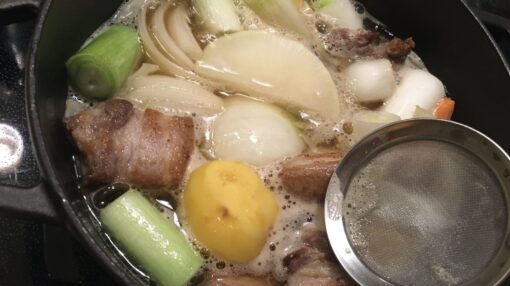 When it comes to a boil, skim the scum off.
10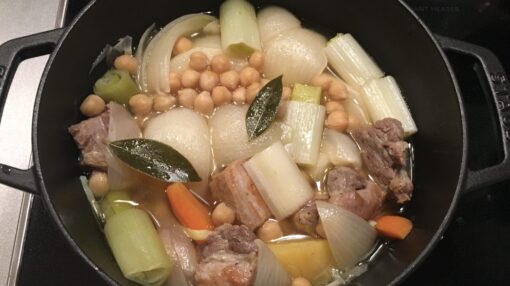 Reduce the heat, cover and simmer it for 45 minutes.
11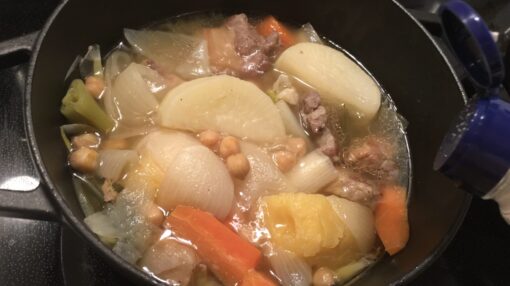 Season the salt. After confirming that all the vegetables are tender, turn the heat. Let it sit for 30 minutes.
12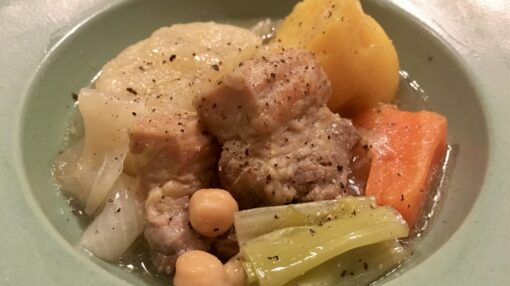 Before eating, heat the soup. Serve it on a plate, and sprinkle some black pepper, and add Japanese mustard if you like.