Stir fried green peppers and meat is originated from China, and it is very popular in Japan. I used pork instead of beef. Also, I added red bell pepper and yellow pepper, so you can take more vitamin C and β-carotene. They have natural sweetness, so you don't need to add sugar any more.
Prep Time20 mins
Cook Time30 mins
Total Time50 mins
For seasoning of pork
The sauce for stir fried food
1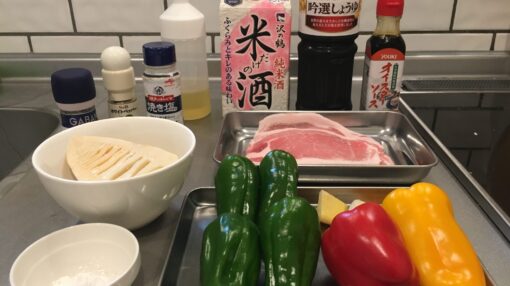 Prepare the ingredients of the recipe.
Prepare the bamboo shoot in advance
2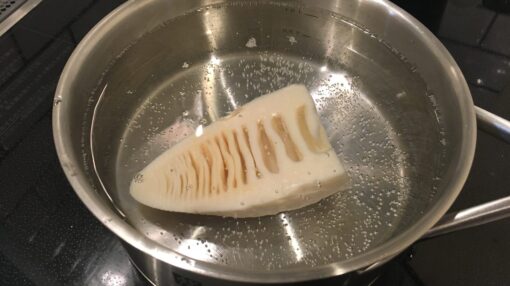 Boil the bamboo shoot with a plenty of water for 10 Minutes to remove the acid and smell. Enough water is important for the the bamboo shoot not to absorb the acid again.
3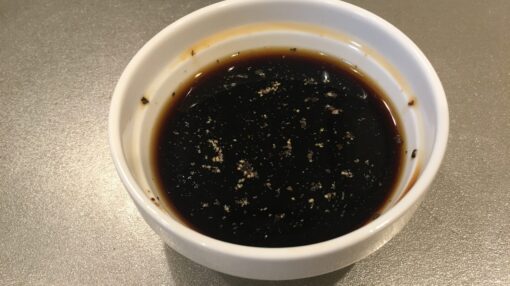 During boiling the bamboo shoot, prepare the sauce. Put oyster sauce, soy sauce, sake, water, sea salt and freshly ground black pepper in a small bowl, and mix them.
4
After boiling, drain the water, and rinse the bamboo shoot in water for 10 Minutes. It helps to remove more acid.
Cut the ingredients
5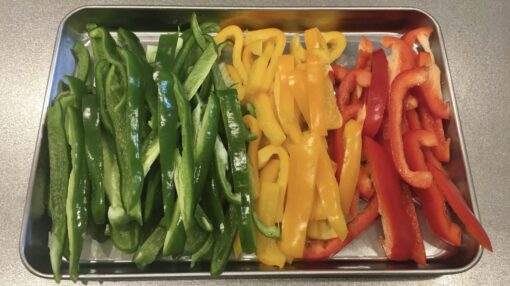 Cut the green pepper and red pepper in half crosswise. Cut them into 5mm slices.
6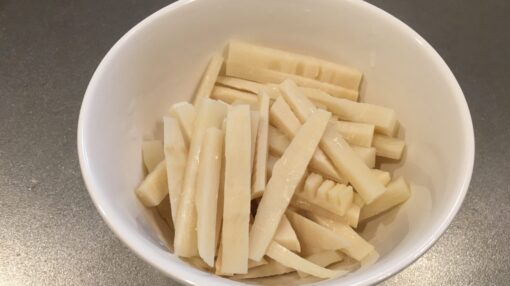 Cut the bamboo shoot boiled plain into 5mm sticks.
7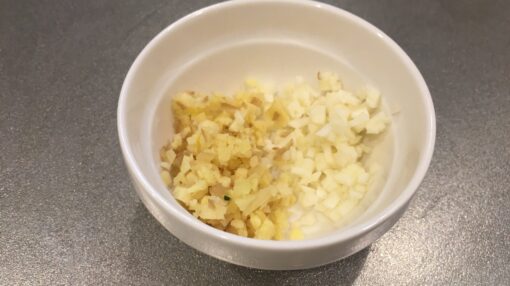 Finely chop the garlic and ginger.
8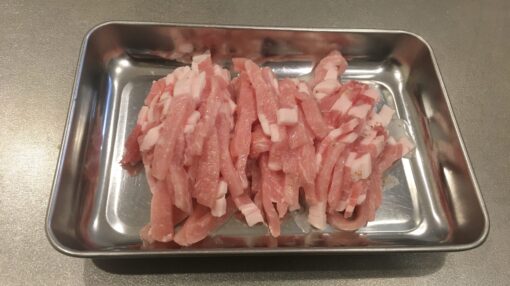 Cut the sliced pork loin into 5mm slices. Season it with salt, white pepper, sake and rice flour.
Stir fry the ingredients
9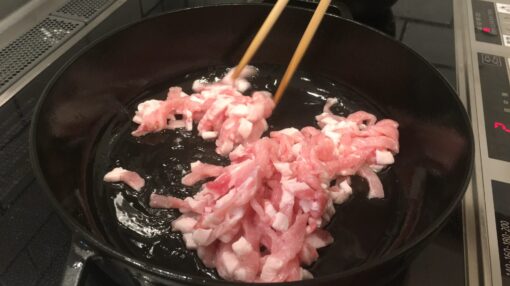 Put the rice oil to a frying pan, and heat it up. Stir fry the sliced pork on medium heat until the whole pork color's changes.
10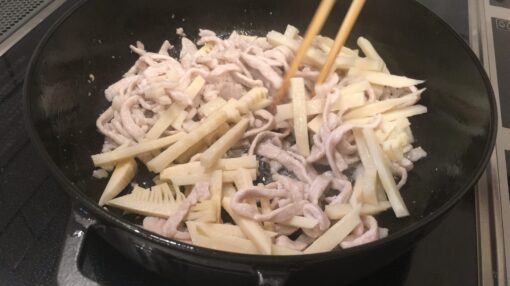 Add the bamboo shoot, and stir fry them on high heat until the whole vegetables are coated with oil.
11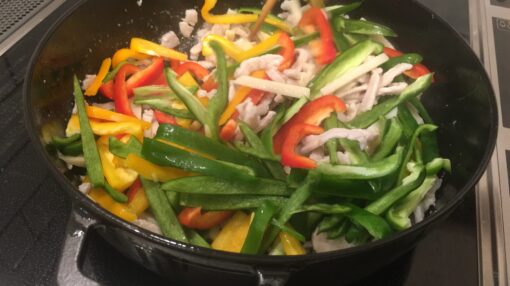 Add the red pepper and yellow pepper and green pepper. Stir fry them until they are coated with oil. You don't need to cook the green pepper perfectly at this time because the texture of them will stay crispy.
12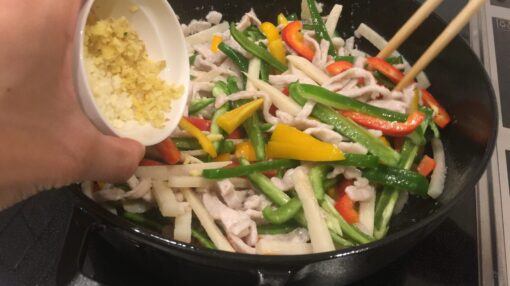 Finally add the garlic and ginger, and stir fry until the aroma of them come out.
13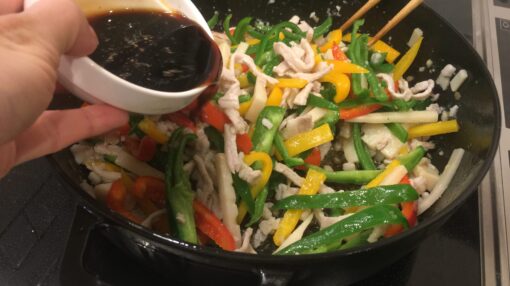 Add the all seasonings to the pan, and stir it on high heat until the sauce is thick.
14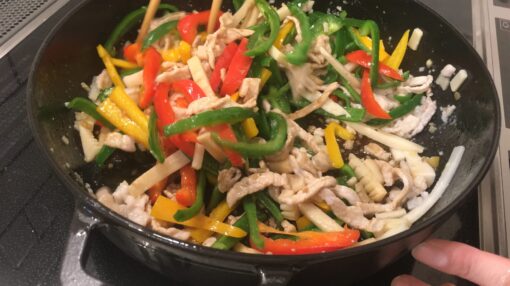 It's important to cook quickly on high heat at this time to keep the texture of vegetables.
15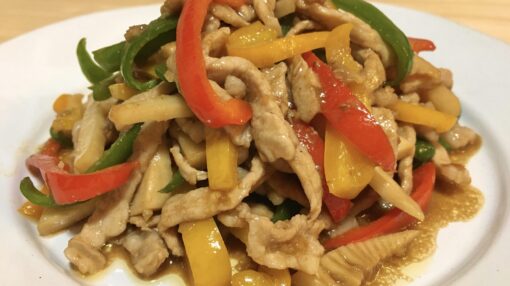 Dish up it while it's hot.