Teriyaki chicken is very popular as Japanese home cooking. The teriyaki sauce is the seasoning which is mixed soy sauce and sugar. The taste is loved by everyone from child to adult. We eat meat and fish as well as vegetables with the sauce. I like the juicy teriyaki chicken which has crispy skin side. It's easy to make at home with simple ingredients!
Prep Time15 mins
Cook Time30 mins
Total Time45 mins
1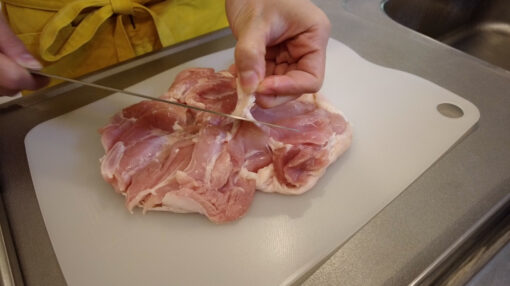 Remove the excess fat and strings from chicken.
2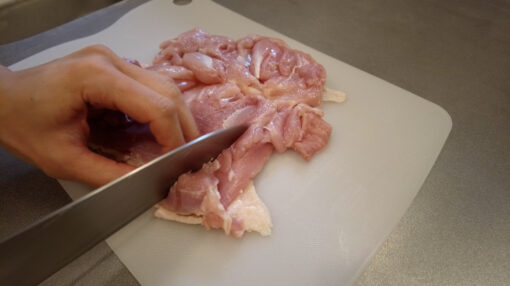 Make a cut in the chicken to flat the surface.
3
Make a cut in some long strings.
4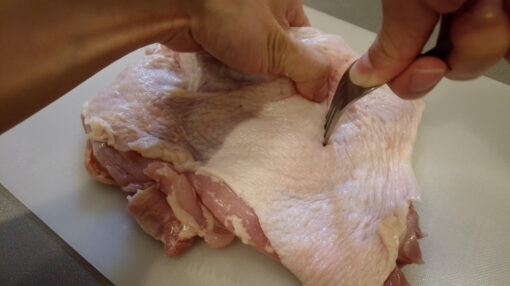 Stab the skin side of chicken with a fork not to shrink.
5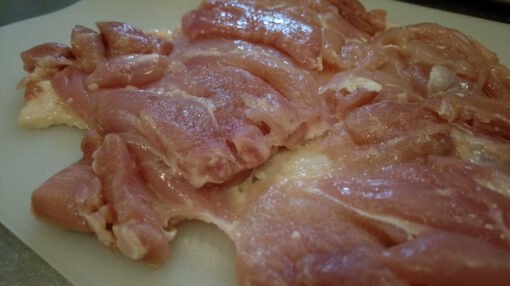 Sprinkle the chicken with some salt to remove the smell. Leave it for 15 minutes. Wipe off the moisture.
6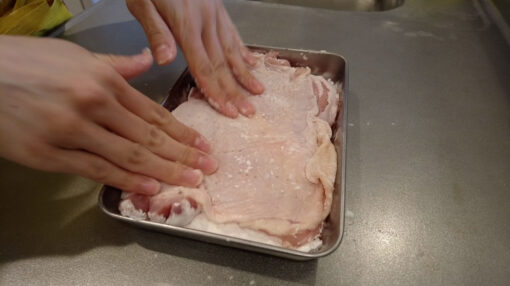 Sprinkle the chicken on the only meat side with potato starch. Get rid of the excess powder for the chicken not to be too sticky.
7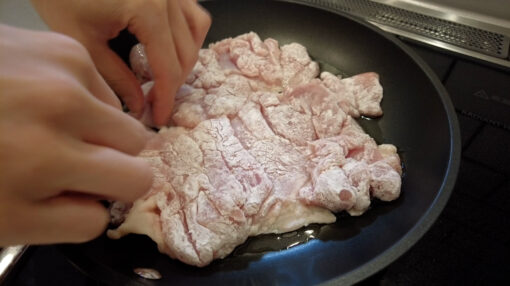 Put the oil and the chicken. Coat the chicken with oil well, then turn the heat to medium heat. Pan fry it until the skin is golden brown for 10 minutes.
8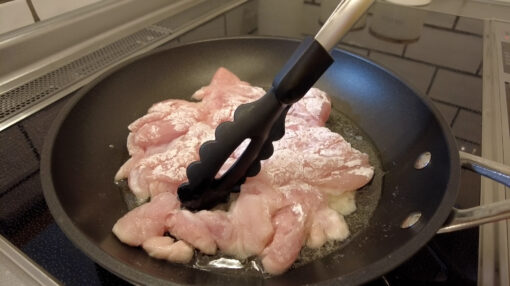 When starting to pan fry, it's easy for the skin of chicken to float, so hold down it with a tong.
9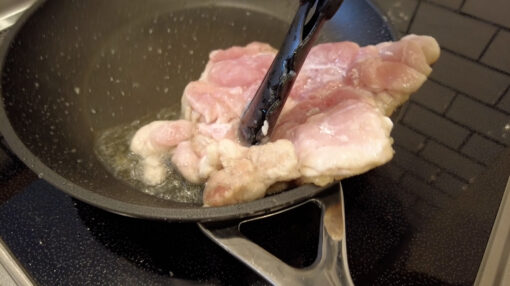 While pan frying, check the color of skin whether it can be golden brown evenly. Use the side of frying pan, and pan-fry the part which is not fried.
10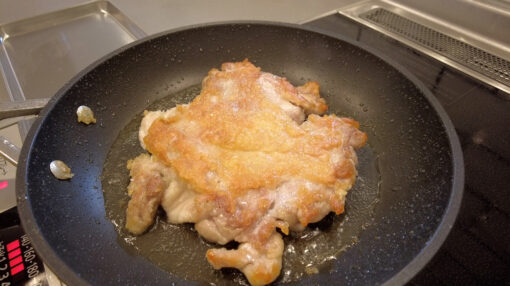 Turn over the chicken, and cook it for 1 minute.
11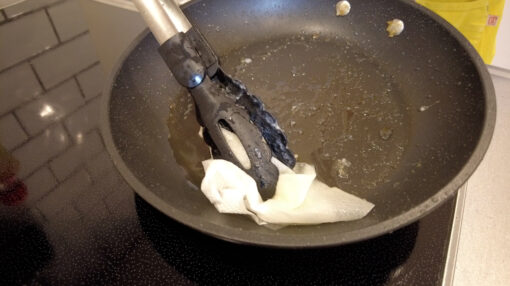 Transfer the chicken to a plate. Tilt the frying pan, and remove the only excess grease from it.
12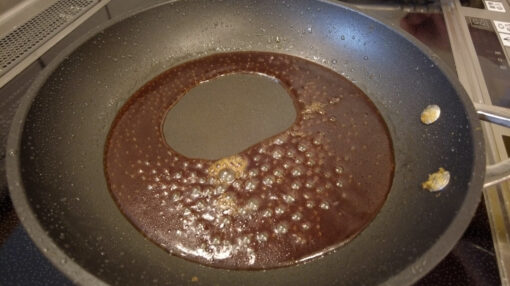 Put the seasoning to the pan, and boil down on medium heat. Scrape off the charred pieces of chicken from the pan, and mix them. TIPS: It will give umami flavor to the teriyaki sauce. When the big bobble comes out, and the sauce gets thicker, it's ready to go next step.
13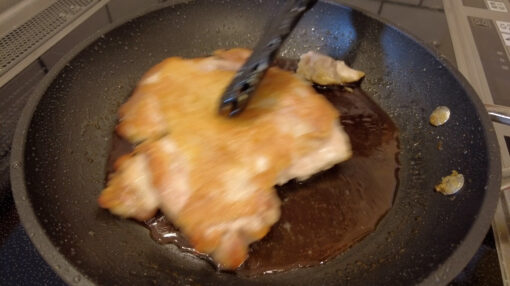 Keep on the fire, and return the chicken. Move it with the tong so that the sauce is well coated on the whole chicken.
14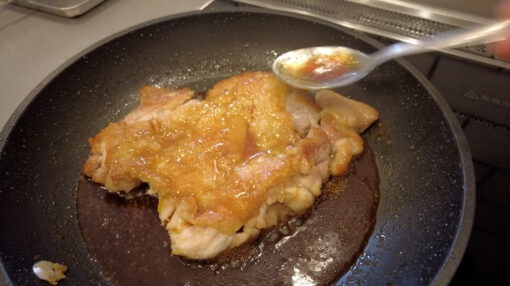 After 1 minute, just pour the sauce over the chicken with a spoon to keep the skin side crispy.
15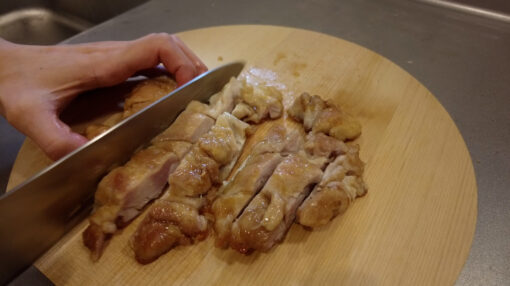 Turn off the heat, remove the chicken, and cut it into bite sizes.
16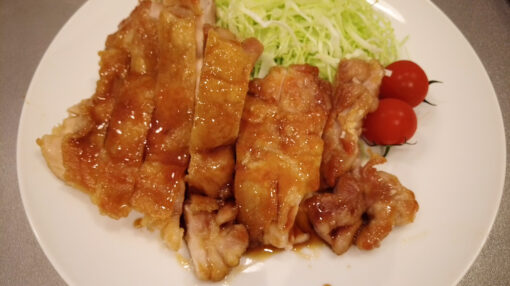 Serve the chicken, and drizzle it with teriyaki sauce.