Napolitan spaghetti is Japanese spaghetti seasoned with ketchup. In Japan, it's provided at cafe restaurant. Also, it's popular as home cooking. The ketchup sauce tastes sweet and delicious, so it's loved by everyone from child to adult. I like to make well coating spaghetti which is al dente with tomato sauce.
1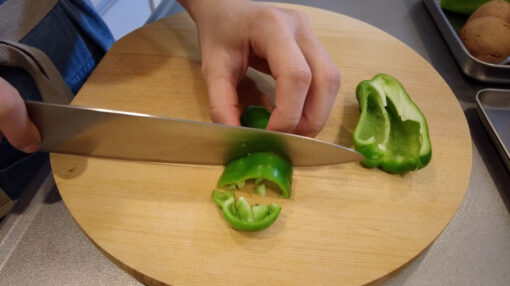 Cut the green pepper into 5mm slices.
2
Cut the mushrooms into 5mm slices.
3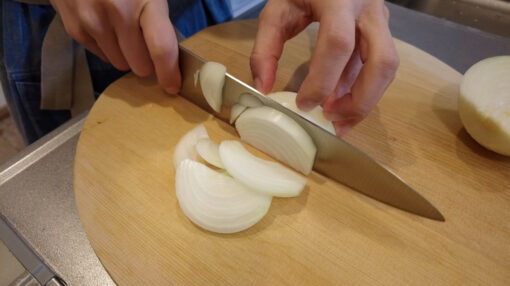 Cut the onion into 5mm slices.
4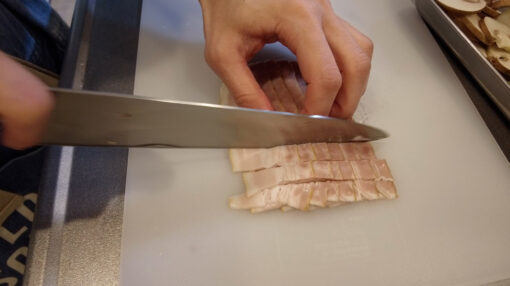 Cut the sliced bacon into 1cm pieces.
5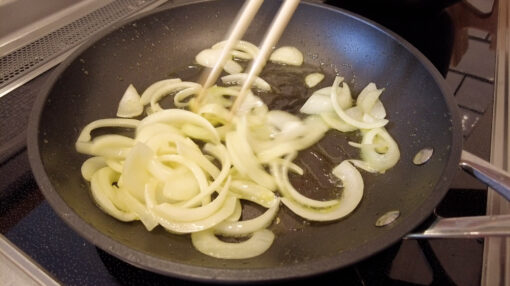 Put the oil in a pan, and heat it up on medium heat. Sauté the onion.
6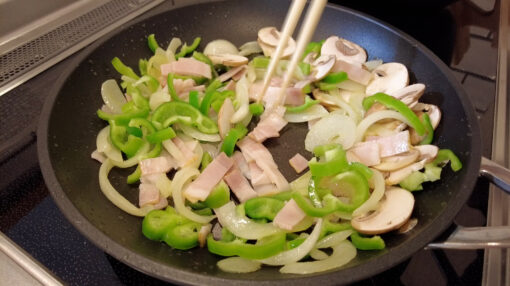 When the onion gets translucent, add the bacon, mushroom and green pepper, and pan-fry. TIPS: Not to pan fry too much. Keep the texture of the vegetables.
7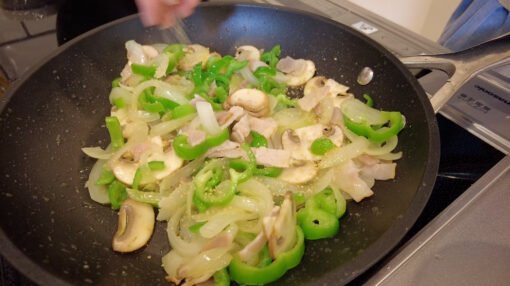 Add the sugar to the pan, and stir fry for 1 minute.
8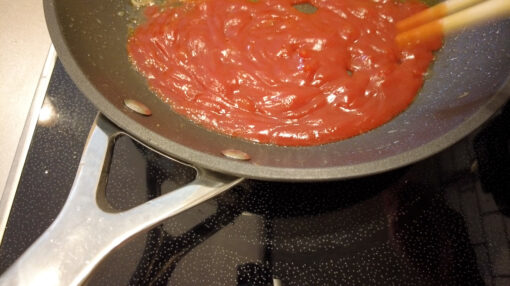 Add four table spoons of ketchup to the frying pan, and mix. Boil down the ketchup on medium heat to remove the sourness. When the big bubble comes out, you can go to next step.
9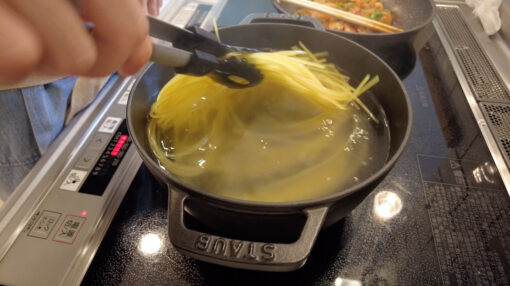 Start to cook the spaghetti until one minute shorter than the package directions to make al dente. When boiling, Mix well at first.
10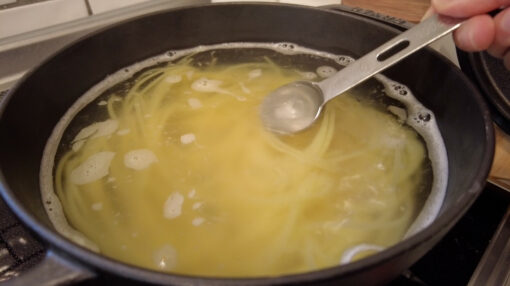 Before 2 minutes to finish to boil the spaghetti, add the pasta water to the sauce. If the saltness is not enough, add the pasta water.
11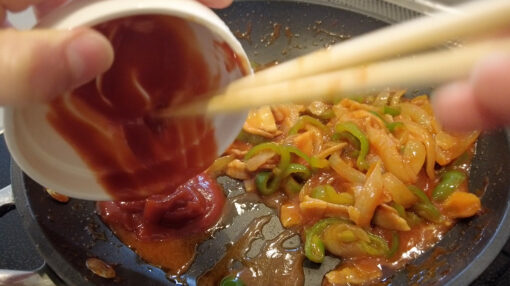 When the spaghetti has cooked, drain the water. Add two table spoons of ketchup to the sauce, and mix. Turn off the heat.
12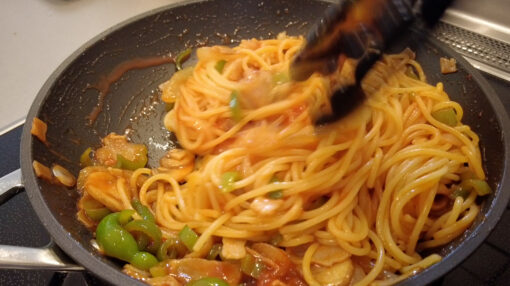 Add the drained spaghetti, and coat it with olive oil. Olive oil prevents spaghetti not to dry out during eating. Then mix with the sauce quickly.
13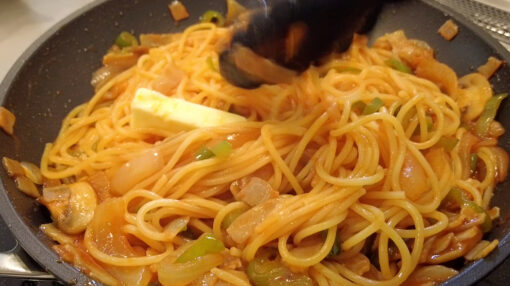 Finally add butter, and mix them.
14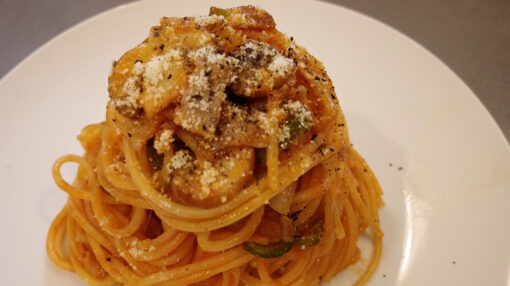 Serve the spaghetti, and coarsely ground black pepper. Add parmesan cheese to taste.