I use my homemade meat sauce for rice gratin. Savory baked cheese and egg are delicious!
Prep Time30 mins
Cook Time10 mins
Total Time40 mins
1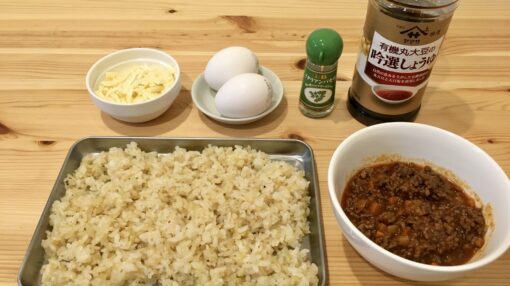 Prepare all the ingredients.
Prepare ingredients
2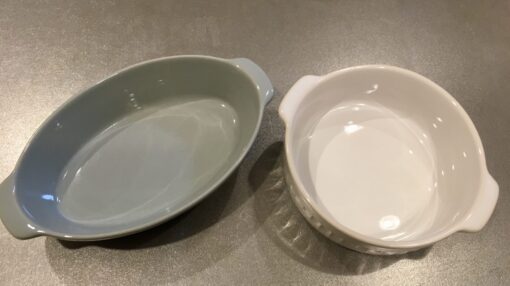 Use a bigger plate. You can eat this dish easily because ingredients doesn't spill out. Coat them with some olive oil (not included in recipe) not to stick ingredients.
3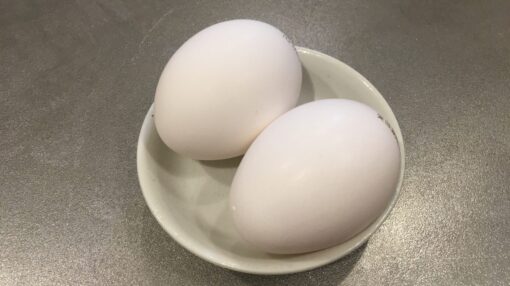 Return eggs to room temperature before cooking. It helps to cook egg white easily.
4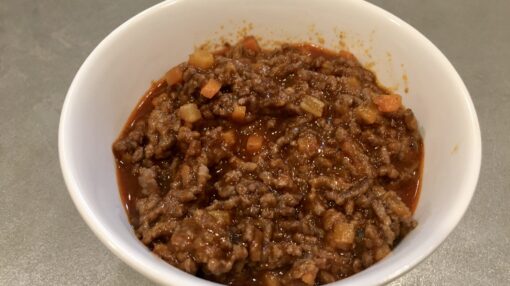 Warm meat sauce in advance. Then preheat an oven to 180 degrees.
Make a rice gratin
5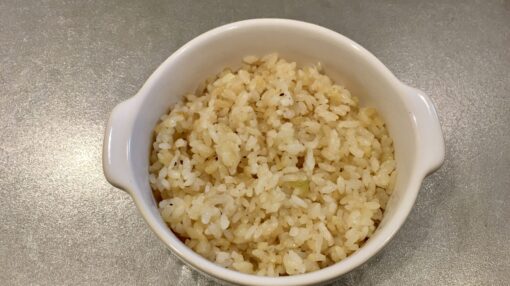 Place half of the garlic butter rice on each heat‐resistant container.
6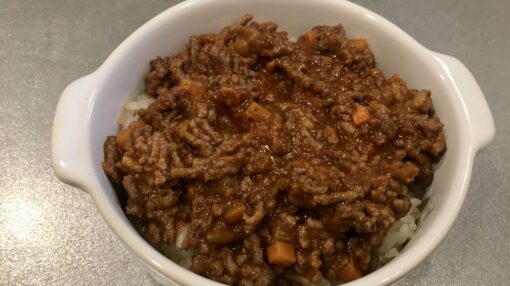 7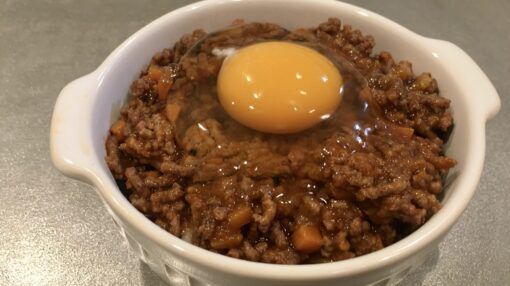 Make a dent in the center to put an egg there.
8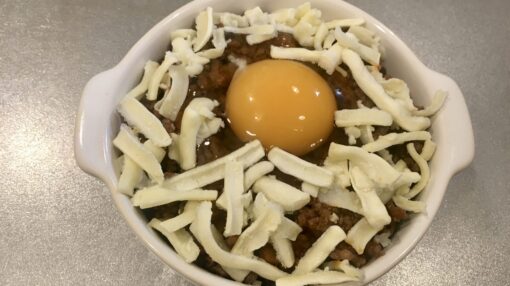 Add shredded cheese on the places except for the egg evenly.
9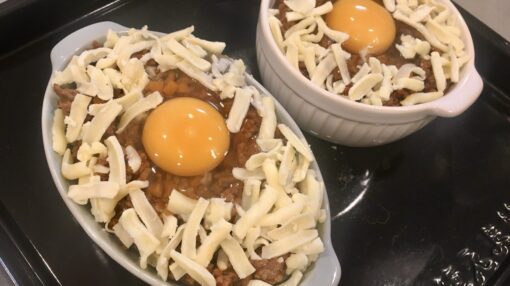 Cook it in a preheated oven for 12 minutes until the cheese is browned.
10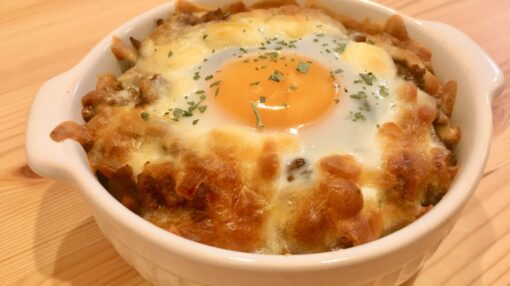 Sprinkle dried Italian parsley on the dishes.
11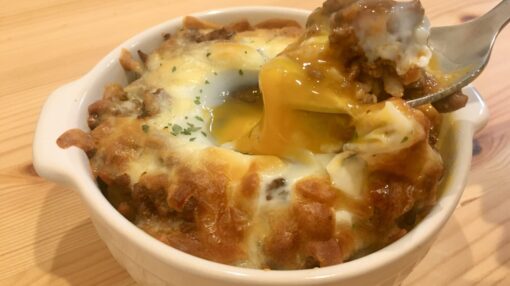 Drizzle a little of soy sauce on the center if you like, and enjoy it mixing them.