Mapo tofu is one of the most popular Chinese food in Japan, and I cook it at home. This is the recipe that isn't too spicy, and you can cook it quickly.
1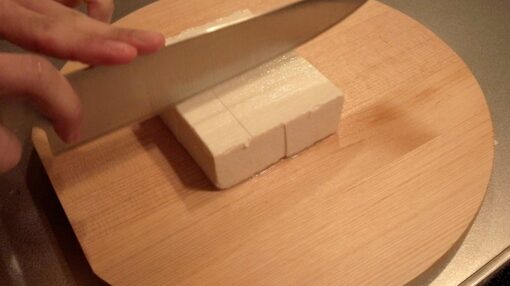 Cut the tofu into 3 cm cubes. Finely chop the Japanese leek, ginger and garlic. Put the rice flour and 2 teaspoons of water, and mix them well.
2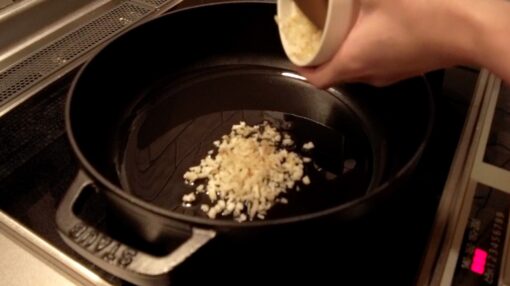 Pour the oil in a pan, and stir-fry ginger and garlic until the scent comes out over low heat.
3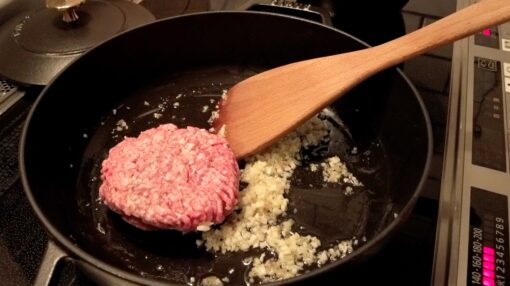 Add the ground meat, and stir-fry until it gets a little brown over medium heat.
4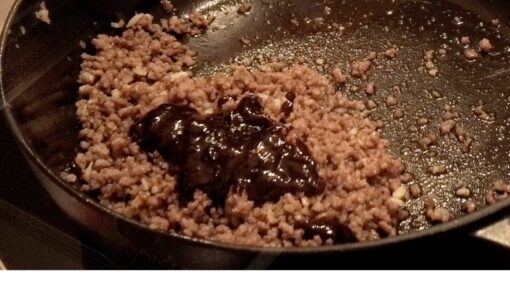 Once turn the heat off, add tianmianjiang and doubanjiang. Stir-fry them over medium heat until well combined.
5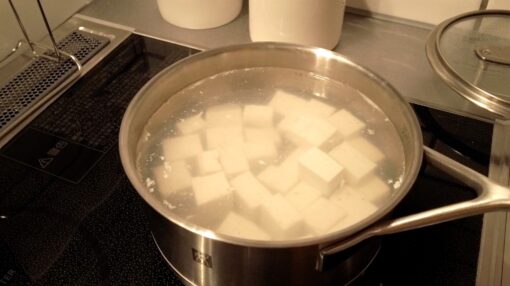 Boil the tofu to remove the excess of water. Boiling make it easier to taste. When It brings to a boil again, drain it.
6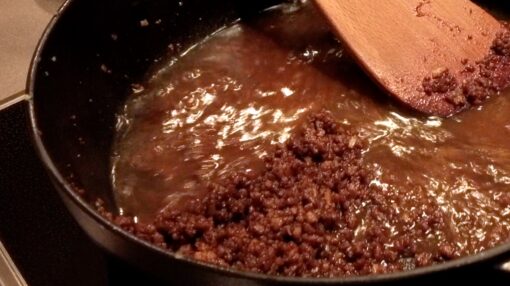 Add the chicken stock, and bring it to a boil.
7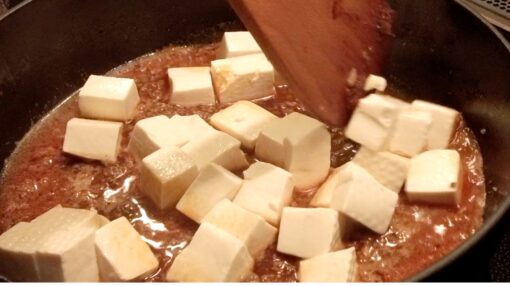 Add the tofu, and bring it to a boil again.
8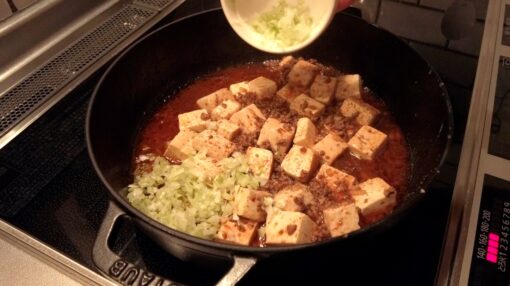 Put soy sauce, sake, salt and black pepper, and Japanese leek.
9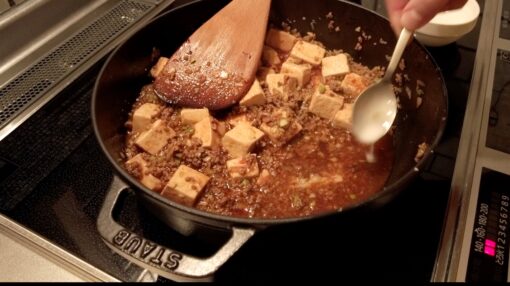 Turn the heat to low, and add the mixture of rice flour and water 2 to 3 separate times. Mix gently each time.
10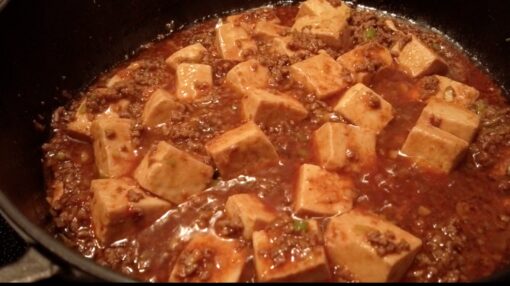 When the soup gets thicker, simmer it on medium heat for 3 minutes. Add the sesame oil. Dish up it, and sprinkle the Sichuan pepper to taste.