Japanese stir fry vegetables is so healthy because using various vegetables and healthy seasonings. Not only healthy, it's easy to make, so it's very popular as Japanese home cooking.
1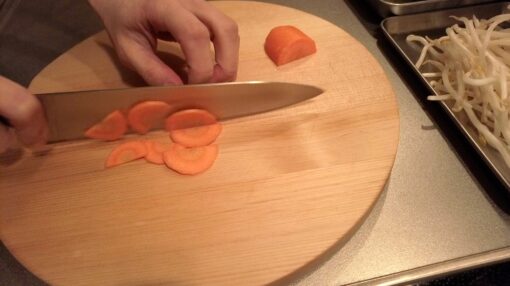 Peel the carrot, and cut it into half moons.
2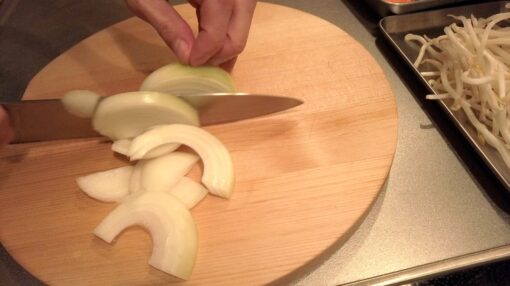 Cut the onion into 1 cm slices.
3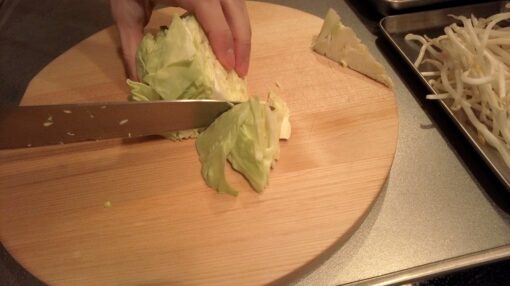 Take out the core of cabbage, and cut it 3 cm squares. Cut the garlic into half, remove the sprout of the garlic, and slice them.
4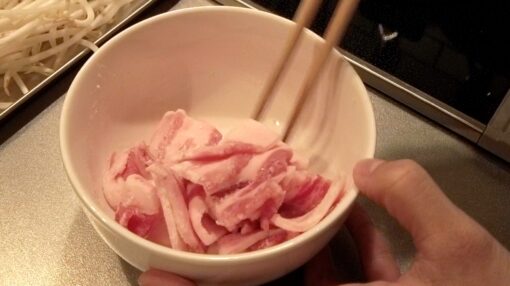 Mix salt, white pepper and soy sauce in a bowl. Cut the pork belly into 4 cm pieces, and mix them with salt, pepper, sake and potato starch.
5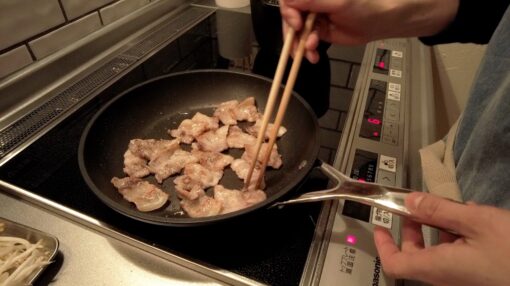 Put the oil to a pan, and stair fry the garlic on low heat. When the smell of garlic comes out, turn the heat up over medium heat. Pan-fry the pork belly until it gets brown over medium heat. Remove the pork belly from the pan, and wipe off the excess oil.
6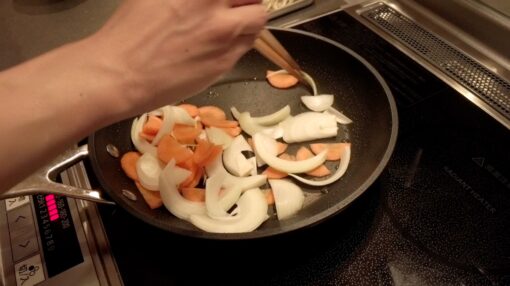 Put the carrot, onion and garlic over medium heat 2 minutes.
7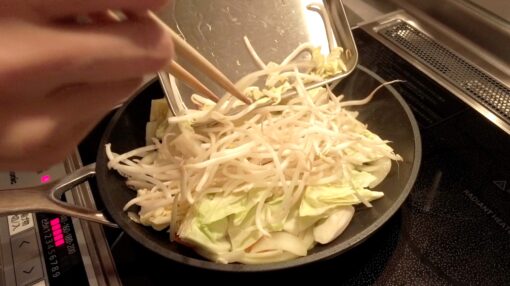 Add the cabbage and bean sprouts, and stir-fry them over high heat.
8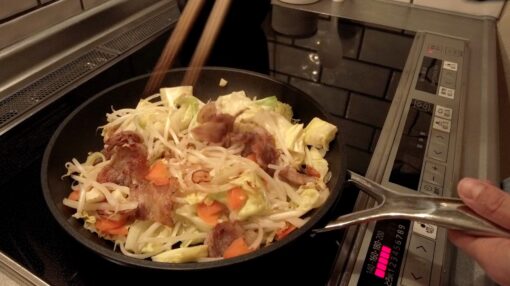 Add the pork belly and the seasoning, stir them well. If the taste is too bland, please add some salt. Serve on a plate.