This deep-fried salmon has crispy outside, fluffy inside. The tartar sauce is perfect match with fried salmon.
Prep Time40 mins
Cook Time30 mins
Total Time1 hr 10 mins
1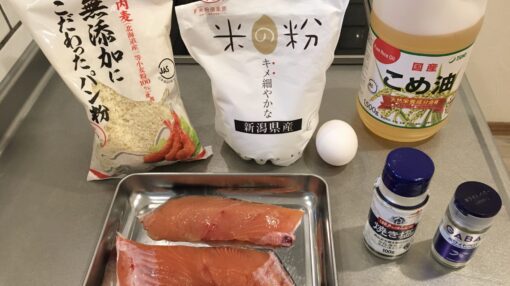 Prepare all the ingredients.
Prepare the salmon
2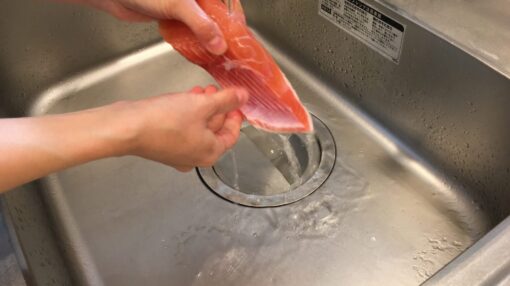 Wash the salmon with running water quickly.
3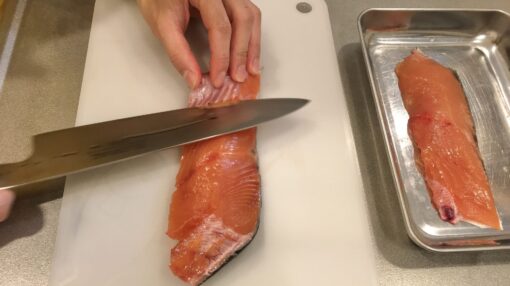 Wipe off the water from the surface of it with paper towels, and remove the bones and from the salmon.
4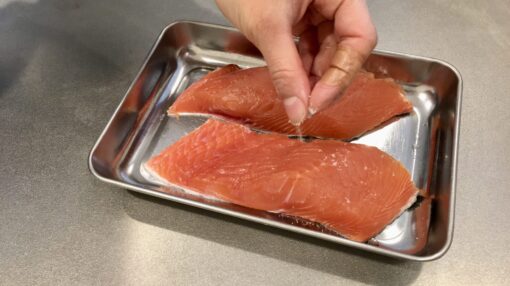 Sprinkle the salmon with salt, add the same amount of salt to the skin again. Leave it for 30 minutes in a fridge. For the skin, it's difficult to absorb the salt, so add more salt.
5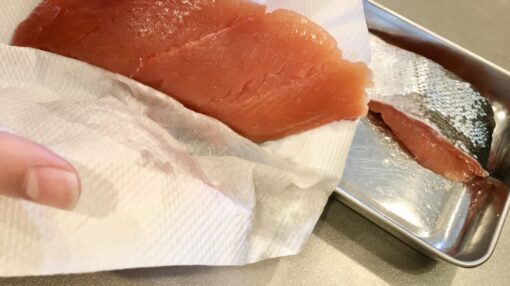 Wipe off the excess water from the salmon to coat it with flour evenly.
Deep fry the salmon
6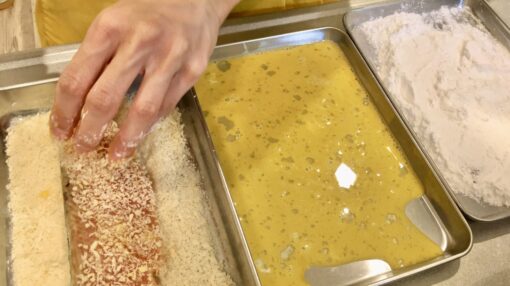 Coat the salmon with rice flour, beaten egg and breadcrumbs in order.
7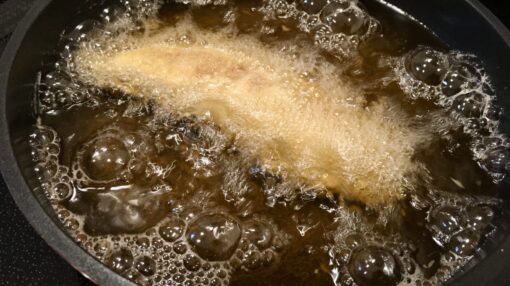 8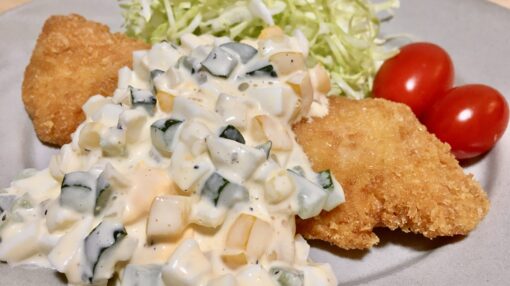 Drain the excess oil, and dish up. Then drizzle the plenty of tartar sauce on it.