The filled marinated tofu and crispy cucumber sandwiches are so delicious. Make marinated tofu into a paste, and remove the water from the cucumber well. The tofu paste tastes mild and delicious, but I recommend to add grained mustard a little. The sourness of it gives an accent to the sandwiches.
Prep Time10 mins
Cook Time15 mins
Total Time25 mins
1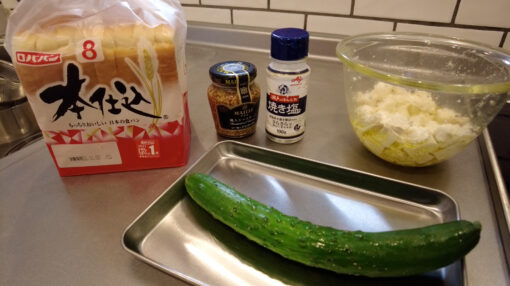 Prepare all the ingredients.
Cut the vegetables
2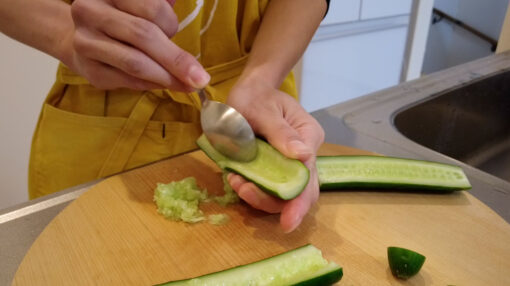 Cut the cucumber in half, and remove the seed with a spoon. The seed is watery, so remove it. By doing so, the taste is not bland.
3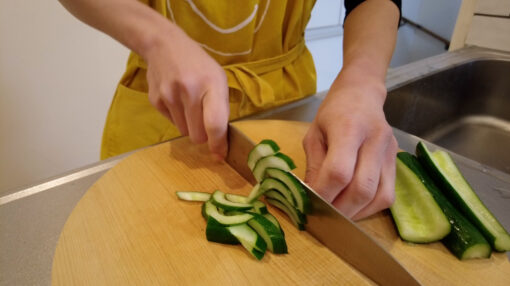 Cut the cucumber into 2mm slices diagonally.
4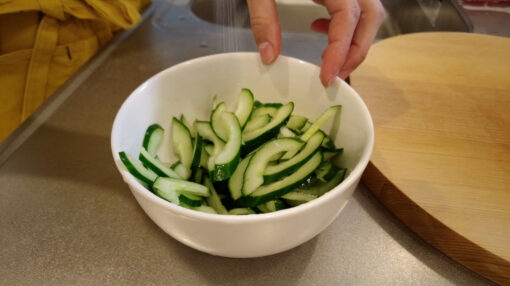 In a bowl, add a pinch of salt to the cucumber. And mix gently with your hand. Leave it for 10 minutes.
5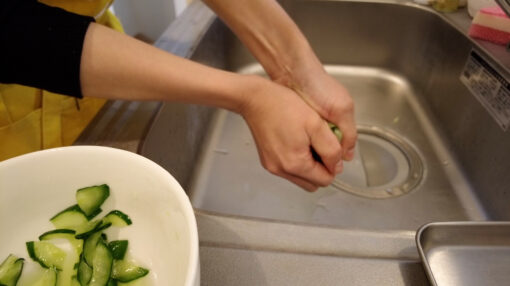 Squeeze out the water from the cucumber.
Preparation of tofu paste
6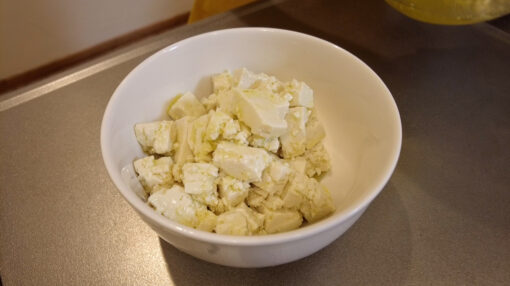 Remove the excess oil from the tofu paste lightly, and transfer it to a bowl.
7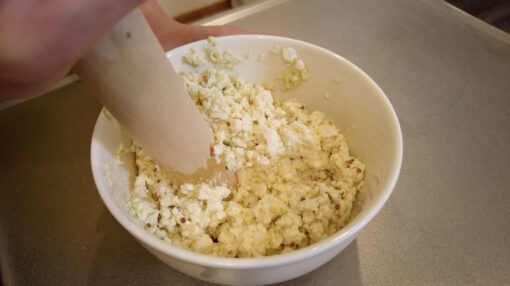 Add the mustard, and mash it.
Making a tofu sandwich
8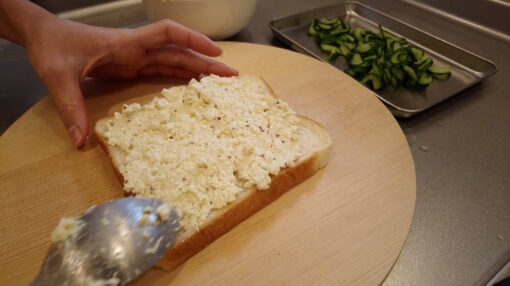 Spread the tofu paste on sandwich bread. It's delicious if you fill a lot of tofu paste.
9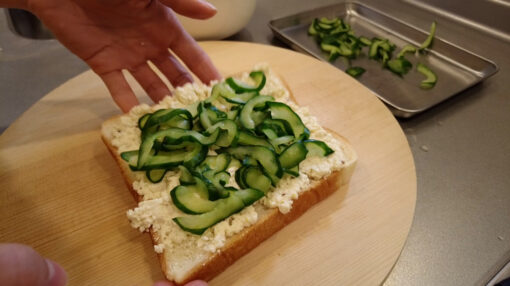 10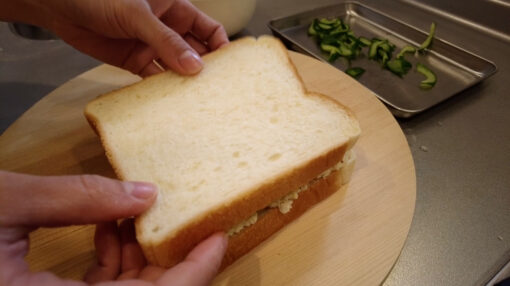 Sandwich it with another cake.
11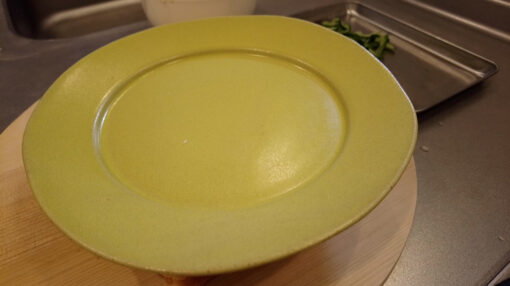 Put a weight on it, and let it stick together.
12