To make a healthy potato salad, I don't use the mayonnaise in this recipe. Instead of mayonnaise, this potato salad has tofu paste that marinated with olive oil. Mash the marinated tofu with boiled potatoes, and I add the capper to give an accent. It's perfect for people who love tofu, and also for people who wants to eat healthier food.
Prep Time5 mins
Cook Time35 mins
Total Time40 mins
1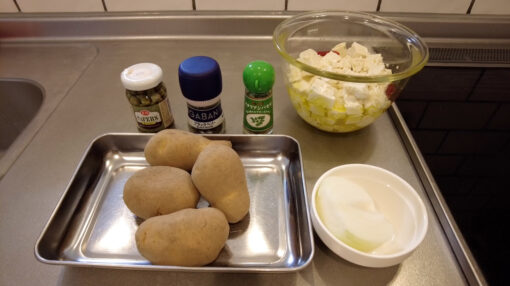 Prepare all the ingredients.
2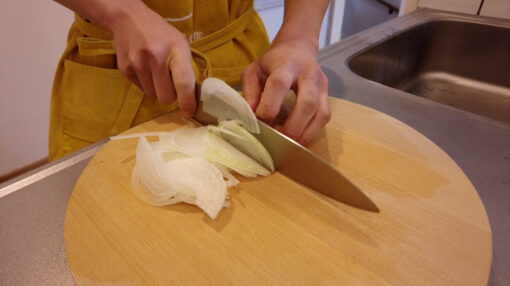 Place the onion side ways, and thinly slice against the fiber. By cutting the onion fiber, the spicy taste is released. You can make it easier to feel the sweetness of onions. Especially this mild and light potato salad. Also, the texture will be soft, so this cutting way is perfect for a salad.
3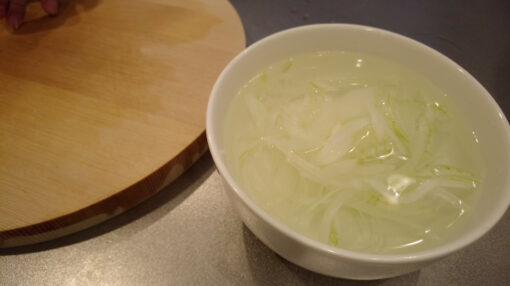 Rinse it in water for 5 Minutes to remove the hot tatste.
Boiling potatoes
4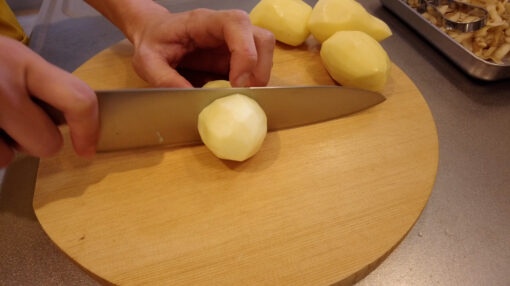 Skin the potatoes, and cut it in half.
5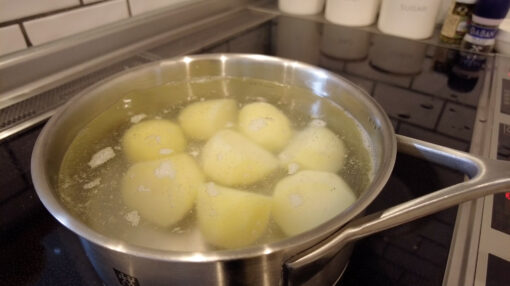 Put water in a pot, and boil the potatoes for 12-15 minutes.
6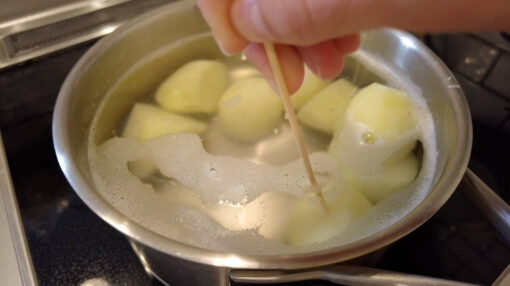 Stick a skewer in the bigger potato, and make sure whether the skewer passes through smoothly. If your potatoes still hard, boil more 2-3 minutes. It's better to soften potato for the salad.
7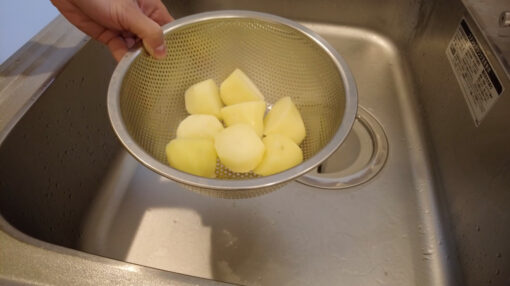 Drain, and remove the potato to a big bowl.
8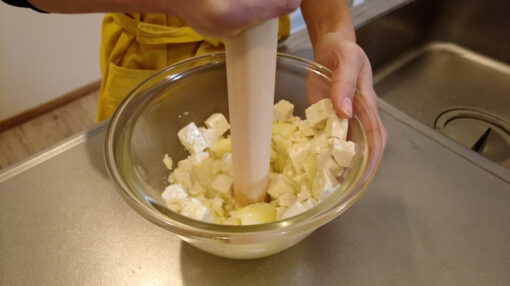 Add the tofu paste. Then crush them while the potatoes are hot. Let it return to the temperature.
Mixing the ingredients
9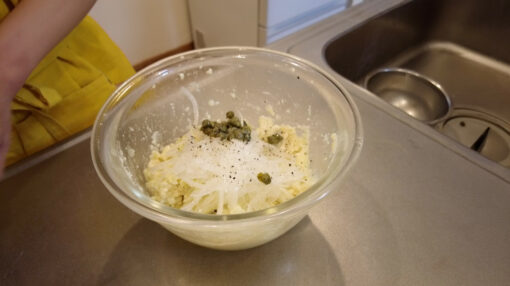 Squeeze the onions remove the excess water. Then add the onion, caper and black pepper. Mix them well.
10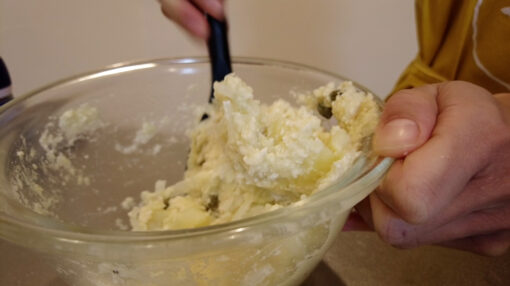 If it is bland, add some salt to taste.
11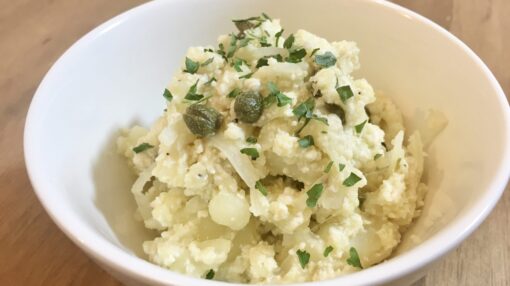 Dish up it, and sprinkle the parsley on it.