Marinated tofu with olive oil has some salt and chili pepper and plenty of olive oil. Before marinating, to drain water from tofu is very important, it helps the dishes not to be watery, and the taste will be perfect. The marinated tofu is already seasoned, so you can make tofu dishes easily just by adding other ingredients.
Prep Time1 hr
Cook Time10 mins
Total Time1 hr 10 mins
1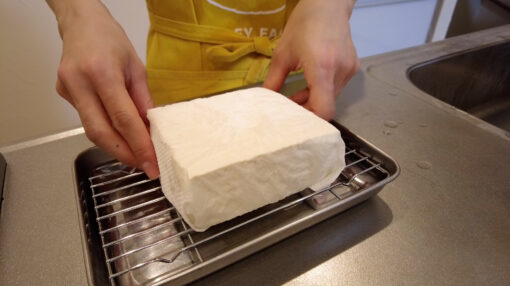 Prepare the plate with a steel colander. Wrap the tofu with 2 to 3 sheets of paper towels, and put it on the colander.
2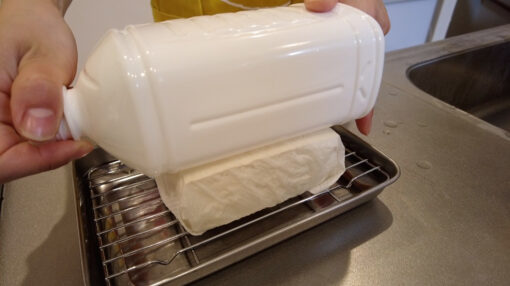 Put a weight on it by using three times of tofu. Let it sit for 1 hour to drain the water of it.
3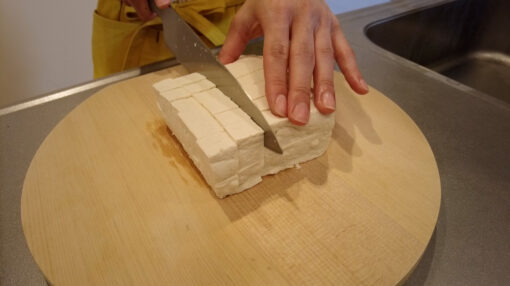 Wipe off the moisture of the tofu with paper towels, and cut the tofu into 1cm-1.5cm pieces. Then transfer it to a bowl.
4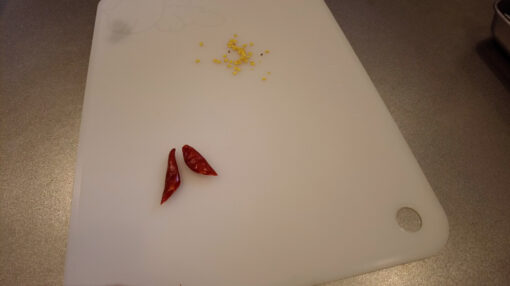 Cut the chili pepper in half diagonally, and remove the seeds.
5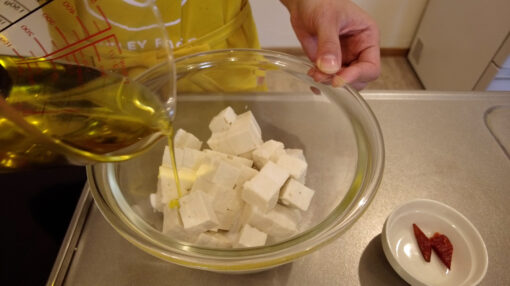 Add, salt and olive oil and the chili pepper in order to the tofu.
6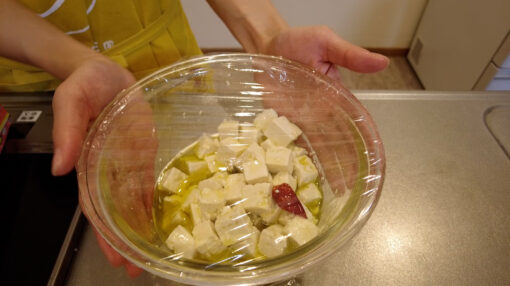 Mix it, and wrap it in a plastic wrap. Let it marinate one night to two night in a fridge. Sometimes mix the tofu to marinate them evenly.
7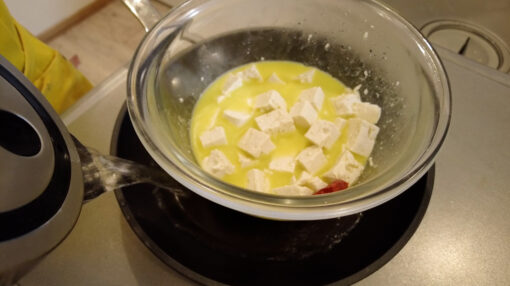 Olive oil is easy to solidify after letting it sit in a fridge. When you use the marinated tofu, warm it in hot water, and mix. You can return the marinated tofu, and it's easy to use when you cook.