Potato salad is one of the most popular side dishes in Japan. The boiled and crushed potatoes with some vegetables is seasoned with vinegar, mayonnaise, salt, pepper and so on. Japanese potato salad includes carrot, cucumber and onion basically. You can use hum instead of bacon, but I like the pan-fried bacon because it can add the savory flavor to the salad. This potato salad is less mayonnaise by using some milk instead. It's creamy and delicious as well as healthy. This potato salad is sugar-free too.
For boiling potatoes and carrots
Seasoning for a salad
Cut the ingredients
1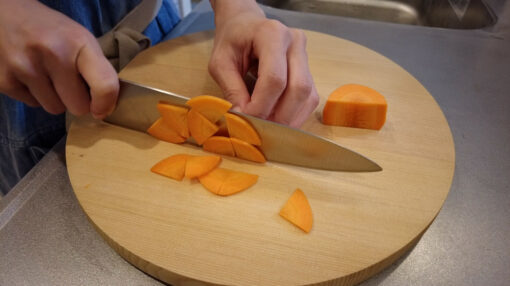 Cut the carrot into quarter slices.
2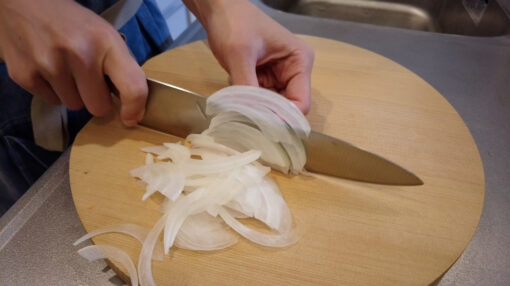 3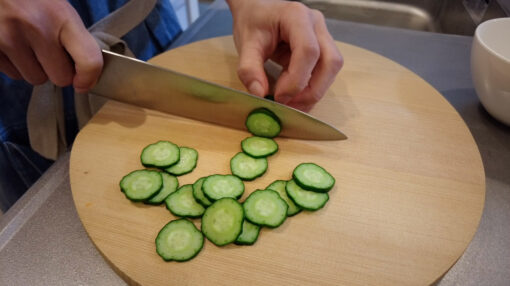 4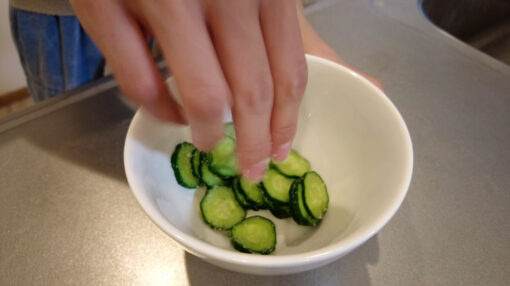 In a bowl, add a pinch of salt to the cucumber. And mix gently with your hand.
5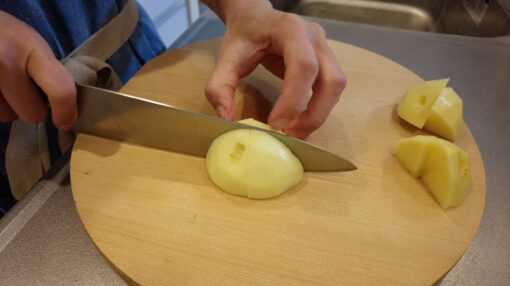 Skin the potatoes, and remove the sprouts. Cut the potato into bite-size pieces.
6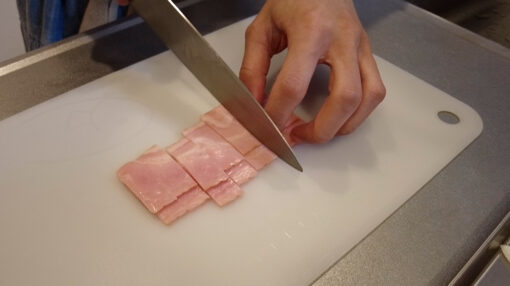 Cut the bacon slices into 1.5cm pieces.
Boil the potatoes
7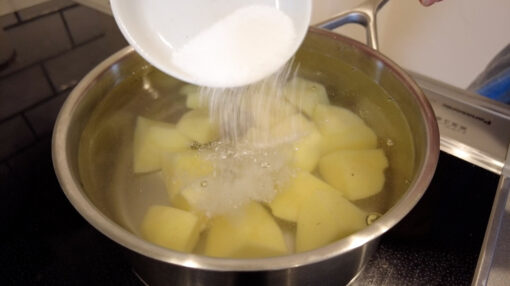 Put the water, potato and salt. Then mix them, and bring to a boil. When it comes to a boil, reduce the heat to low, and skim the scum. Then continue to boil for 8 minutes.
8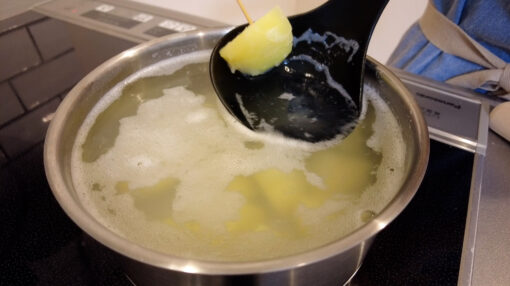 Stick a skewer in the bigger potato, and make sure whether the skewer passes through smoothly. TIPS: If your potatoes still hard, boil more 2-3 minutes. It's better to soften potato for the salad.
9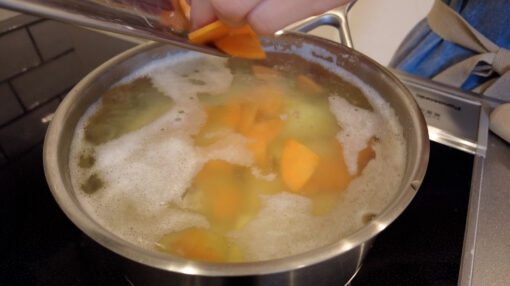 10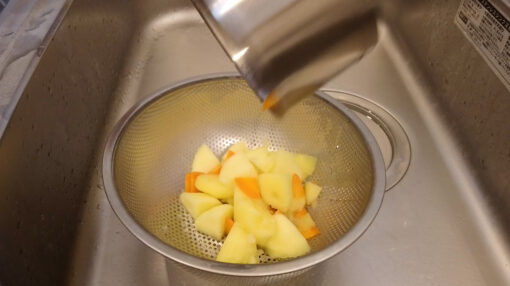 11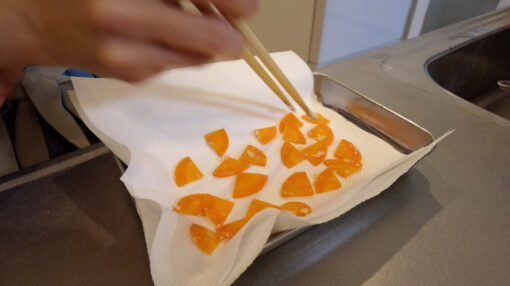 Transfer the carrot to the paper towels. Let it cool.
12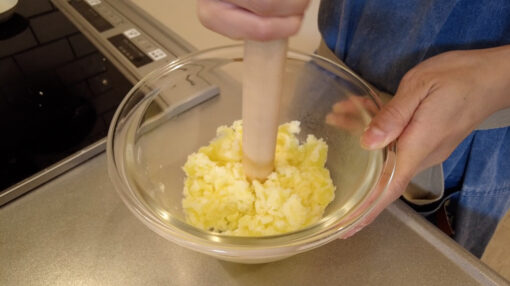 Remove the potato to a big bowl. Then crush them while they are hot. Let it cool. TIPS: If you want to make creamy potato salad, please mash potatoes to completely. I like the texture of a small lump of them, so retain the form a little bit (About 2cm square).
Fry the onion and bacon
13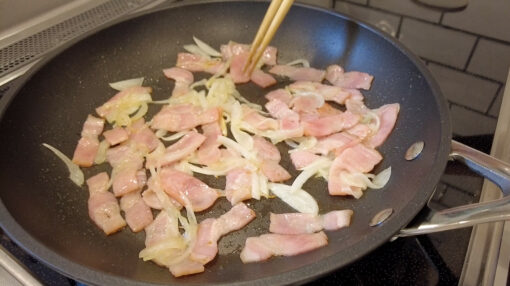 Sauté the onion and bacon with a hot oil on medium-low heat. Not to burn, but gently cook well. When the bacon turned slightly golden, it's finished. TIPS: Gently sauté the bacon to bring out the umami flavor.
14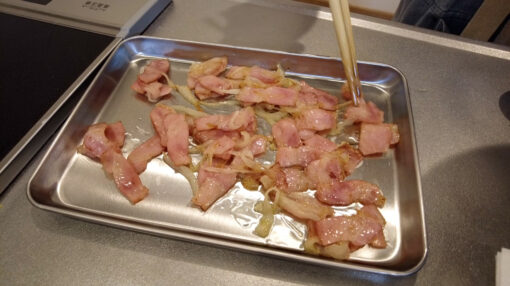 Transfer the bacon and onion to a plate, and flatten. Then Let it cool to room temperature.
Season
15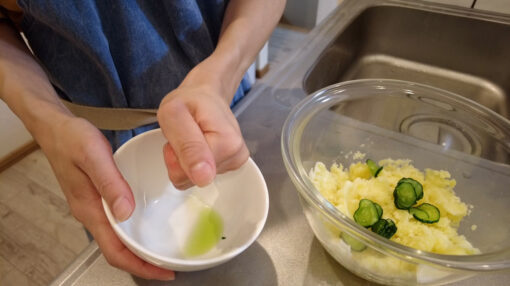 Squeeze out the water from the cucumber, and add to the potato.
16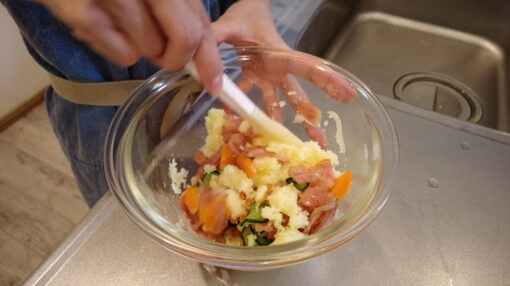 Add the onion, cucumber, carrot, bacon to the potato.
17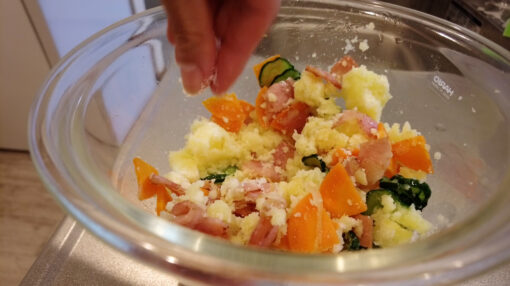 Add the salt and paper, and mix.
18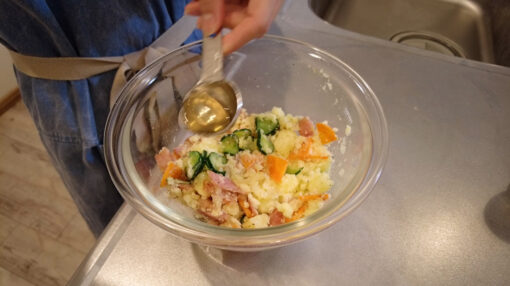 Add the vinegar and lemon juice, and mix.
19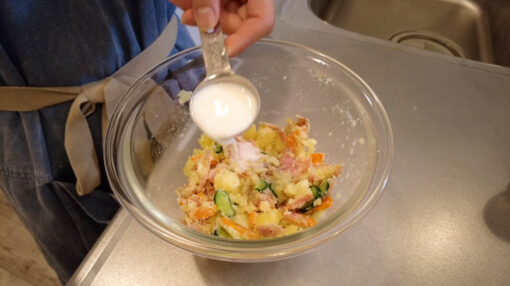 20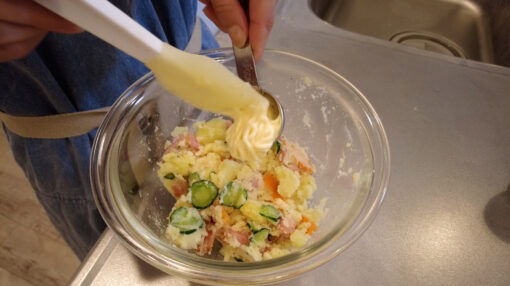 Add the mayonnaise, and mix until creamy.
21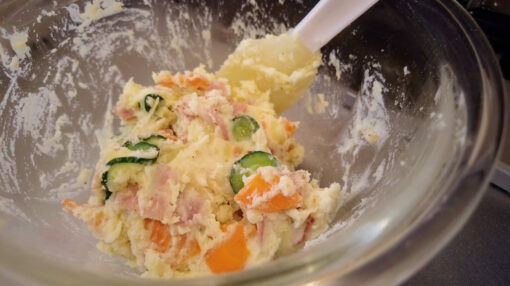 When you taste the salad, and it's bland, add some salt and pepper.
22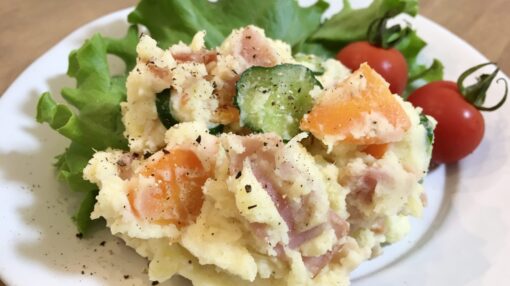 Serve the salad with some lettuce and cherry tomatoes. Top with coarsely ground pepper.