Miso marinated tofu is the condiment, and you can use it for donburi, stir-fry food and one of ingredient of minced meat cutlet. The tofu taste miso, so you can use it for cooking easily with simple condiments. You can reuse the the miso mixture a couple of times for this purpose.
Prep Time1 hr
Cook Time20 mins
Total Time1 hr 20 mins
1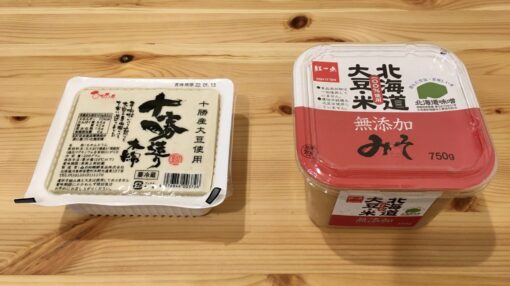 Prepare all the ingredients.
Drain firm tofu
2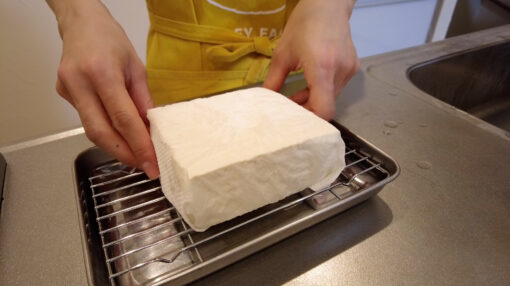 Prepare a plate with a steel colander. Wrap the tofu with 2 to 3 sheets of paper towels, and put it on the colander.
3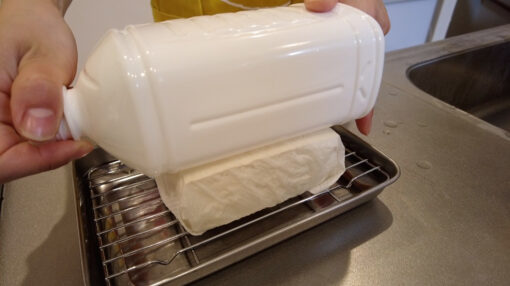 Put a weight on it by using three times of tofu. Let it sit for 3 hour to drain the water of it.
Marinate tofu
4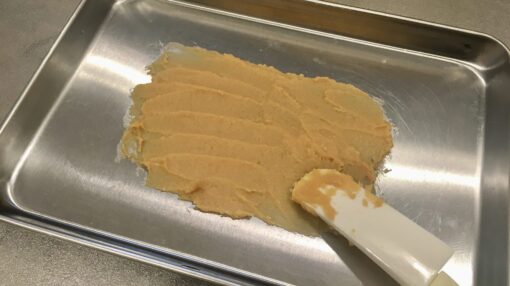 Spread half of the miso on a plate.
5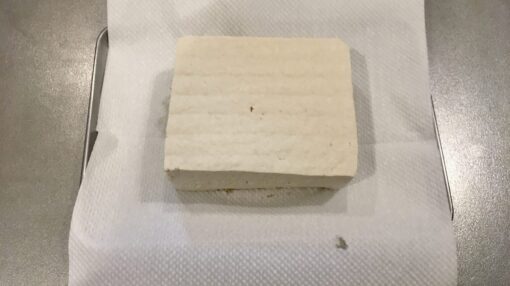 Place a paper towel on it. Wipe off the moisture of the tofu with paper towels, then put it.
6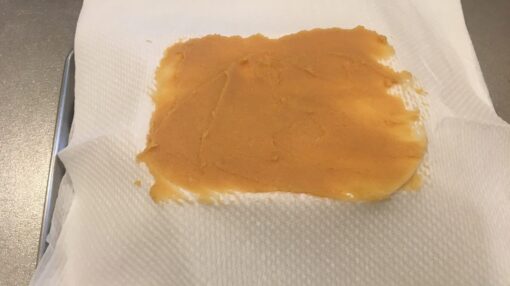 Place a paper towel, and spread the rest of miso on it.
7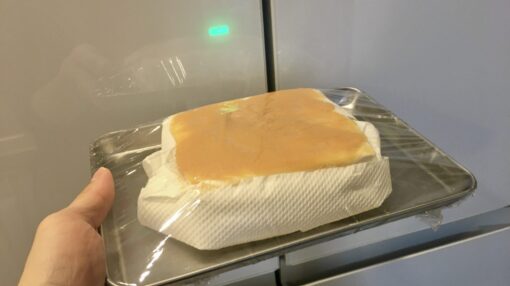 Cover the tofu with a plastic wrap tightly. Marinate it for two days.
8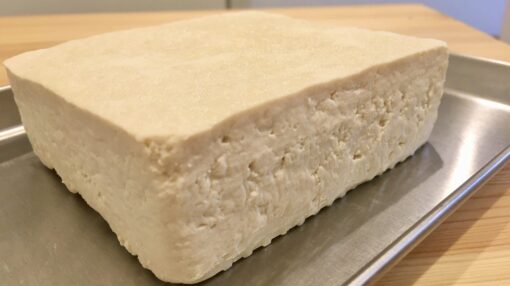 The tofu is marinated well, and the taste is concentrated, so you can also enjoy it as it is.
9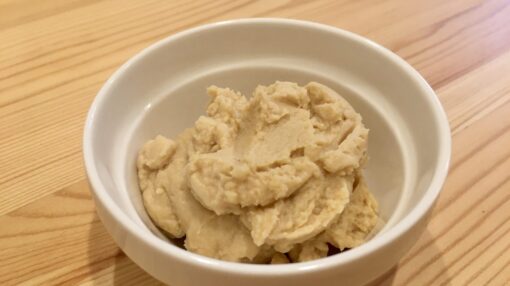 Use the rest of miso depending on the dishes.