You can use it for any meal's based soup.
Prep Time10 mins
Cook Time40 mins
Total Time50 mins
1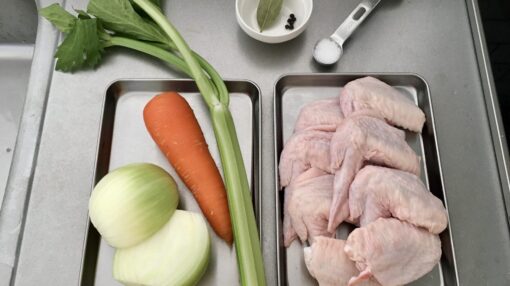 Prepare all the ingredients.
Prepare the ingredients
2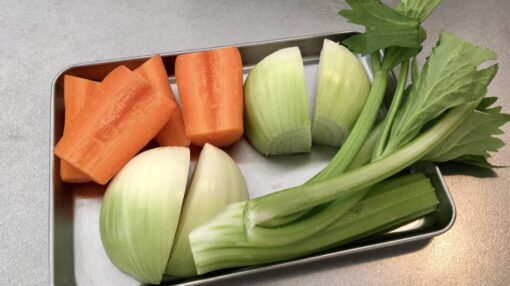 Skin the carrot, and cut it in half crosswise, and cut them into lengthwise too. Cut the onion and celery into bite-size pieces. It's easy to make rich soup stock if you cut the vegetables into smaller sizes than this picture. For example, cut the half cut onion in half crosswise.
3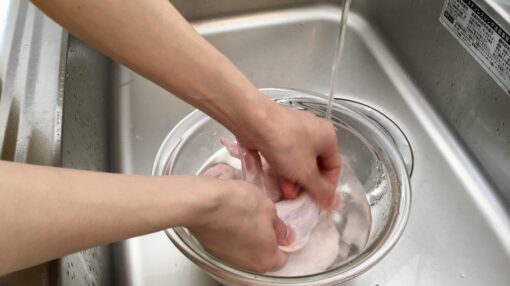 Wash the chicken wings in a bowl to remove the blood and smell liquid from it. Wipe off the water.
4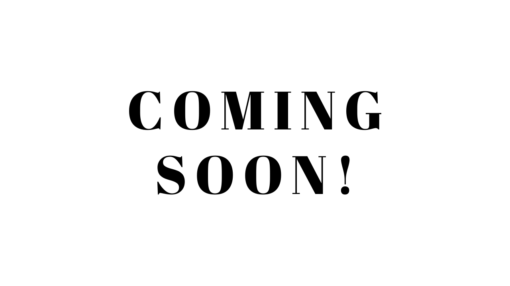 Place the chicken with the skin-side down on a cutting board. Make a lengthwise cut in the part along the bone. It helps the umami flavor comes out easily, and you can remove the meat from the bones after simmering.
Make a broth
5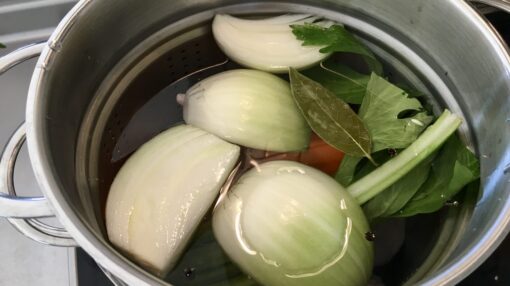 Put water in a big pot, and add the chicken wings, onion, carrot, celery, salt and bay leaf. If the pot is small, add water after simmering for a while. If you do so, it can prevent the water from boiling over.
6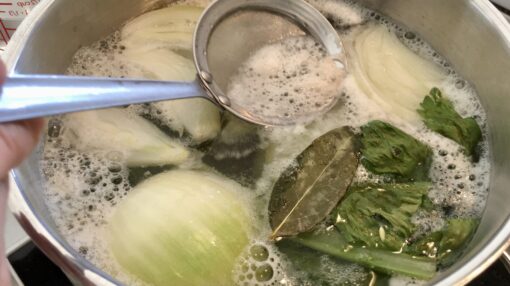 Bring to a boil, and skim the scum.
7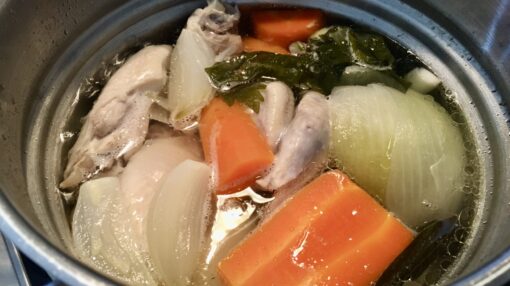 Reduce the heat to low, and simmer on medium-low heat for 40 minutes. Skim the scum if they are floating. It prevents the soup from being cloudy.
8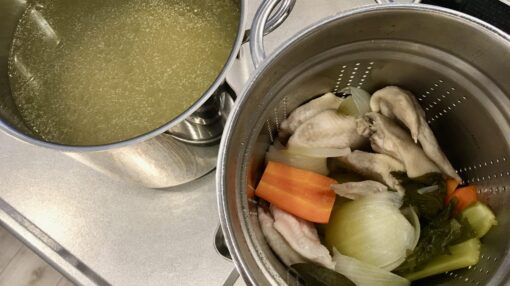 Remove the ingredients from the soup, and strain the soup.
9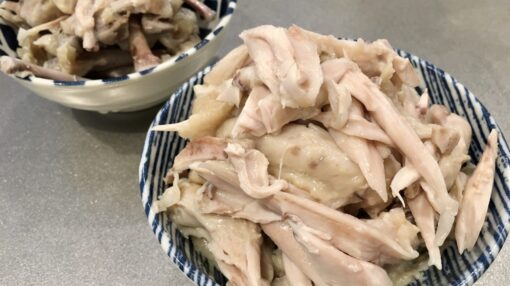 You can reuse the chicken wings and these vegetables for the ingredients of risotto by saving them in a freezer. In the case of chicken, separate into bite-size pieces tearing with your hands. There can be pieces of bone, so touch the surface with your hands, and remove it.