The cooked rice for a risotto. You can make it in advance, and stock it in a freezer. The best state of the rise is not al dente, chewy. You can make 440g of cooked rice in the case of two servings recipe.
1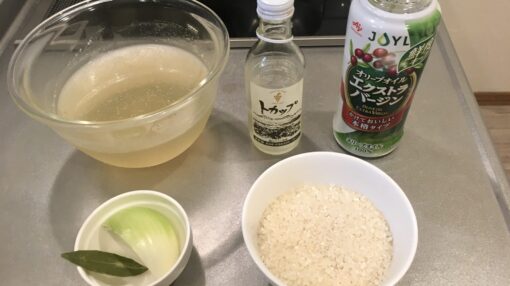 Prepare all the ingredients.
Cut the ingredients
2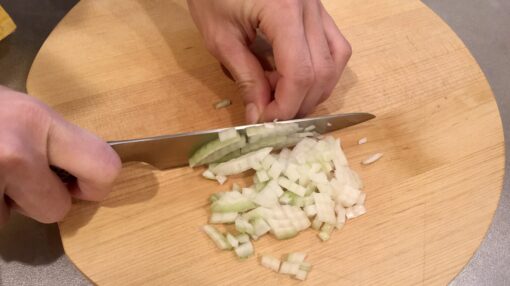 3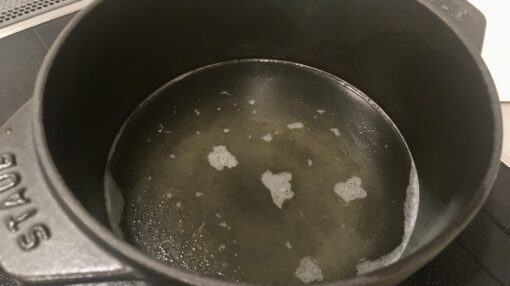 Start to warm up the soup of risotto in a pot. When you make the cooked rice of risotto, you need the hot soup. If the soup of risotto evaporate, add water.
4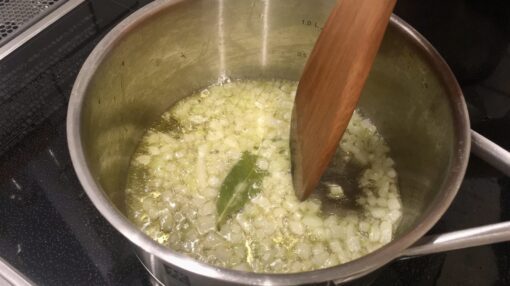 Put the olive oil, the chopped onion, bay leaf to a frying-pan. Sauté the onion not to burn on low heat to bring out the aroma and the umami flavor. Be careful that the onion that stick on the side of pan is easy to burn.
5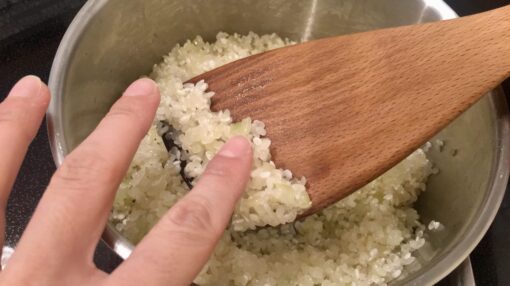 When the onion is transparent, and add the rice. Then sauté on low heat not to burn. Touch the rice, make sure it is hot, and proceed to the next step.
6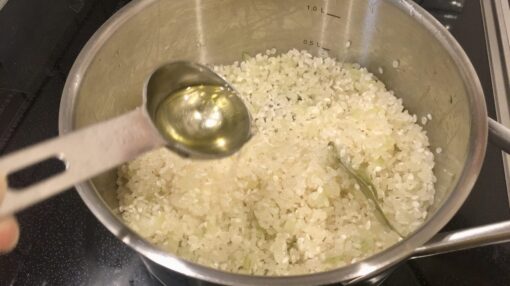 Add the white wine, and remove the alcohol.
Simmer the rice
7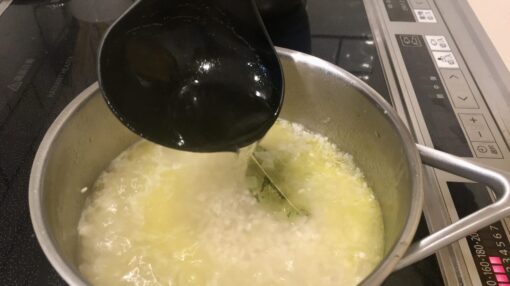 Add enough the boiling soup to cover the rice. Then bring it to a boil. Simmer it on low heat-lowest heat. It's not necessary to stir first because the rice doesn't stick together.
8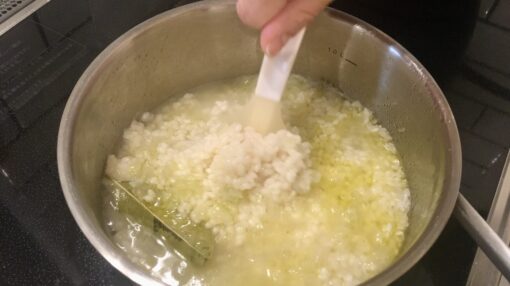 When the rice is out of soup, add enough soup to cover the rice, and continue to simmer. Sometimes scrape off the rice on the bottom of the frying pan or move the frying pan back and fort not to stick. But do that gently. Otherwise the rice will be broken.
9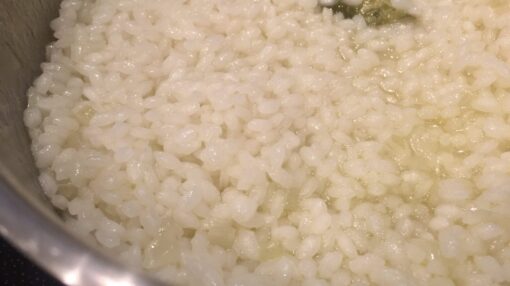 Repeat step8, simmer for 15 minutes in total until the soup is gone. Taste the rice, and if your rice have a hard core at the center, you can stop to simmer it. When you make a risotto, simmer the cooked rice until it gets chewy. So I recommend to stop to simmer with the rice being a little harder.
10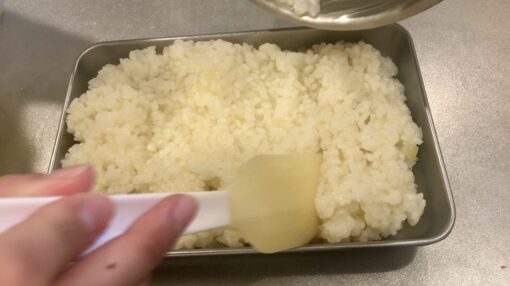 Remove the rice on the plate, and let it cool.