The chicken nanban is very popular dish in Japan. The birthplace of this dish is in Miyazaki prefecture. We soak the fried chicken in the sweet vinegar sauce, and add tartar sauce on it at the end. They are good combination, and delicious! It's important to keep the texture of chicken soft.
Prep Time30 mins
Cook Time30 mins
Total Time1 hr
1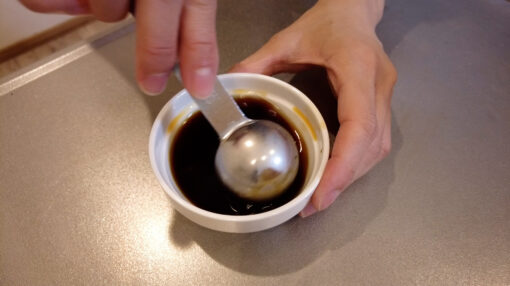 Mix the sauce in a small bowl, and transfer the sauce from the bowl to the larger plate which the chicken fit in.
Preparation of chicken breast
2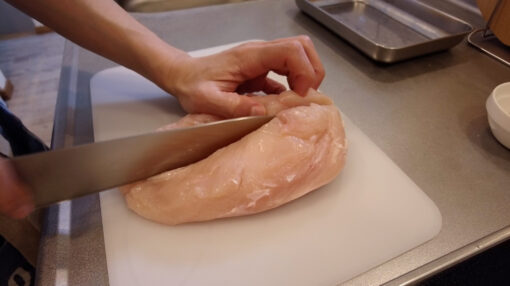 Wipe off the water on the surface of chicken breast. Peel the chicken breast, and remove the excess fat. Butterfly the chicken breast. First, place the chicken breast on a cutting board, and make a half cut in the middle of it lengthwise.
3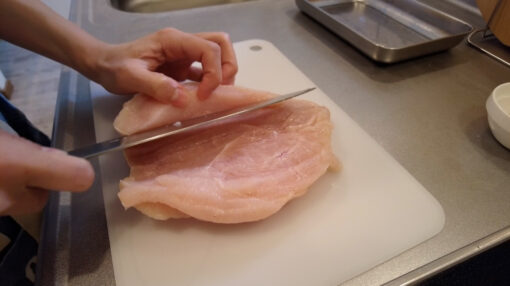 Make several horizontal cuts parallel to the board while opening the chicken breast like a book. If there are some thickness, make a tiny cut to flatten them. TIPS: Flattening it is to cook it evenly. It can keep the chicken soft.
4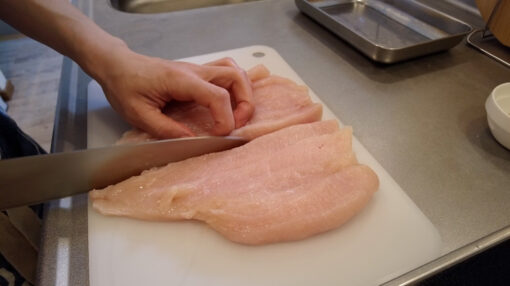 Cut it in half lengthwise.
5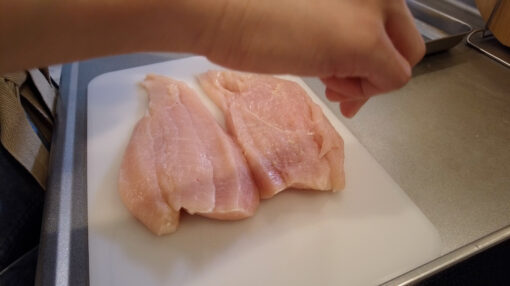 Sprinkle them with salt and white pepper, and leave let them sit for 10 minutes to soak in well.
Fry the chicken breast
6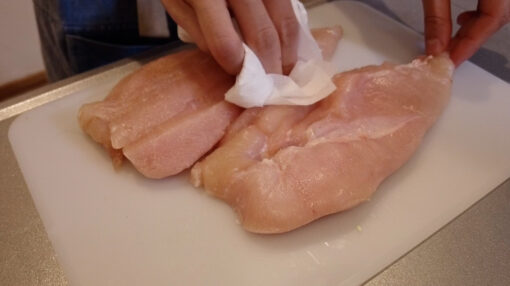 Wipe off the water from the surface of the chicken. Pour approximately 3 cm of oil into a deep frying pan, and, reach it to 170 degrees (The way to check the heat level).
7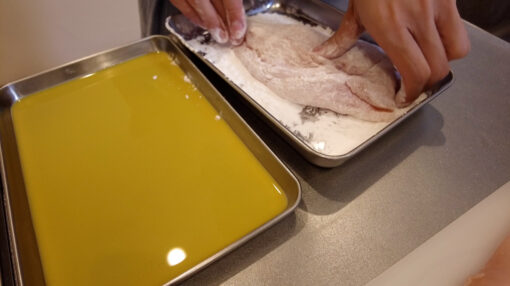 Coating the all sides of chicken with rice flour, and push the chicken to be coated well with your hands. TIPS: Thinly coated chicken will be not crispy, so putting the moderate amount of powder is important. Get rid of the excess powder.
8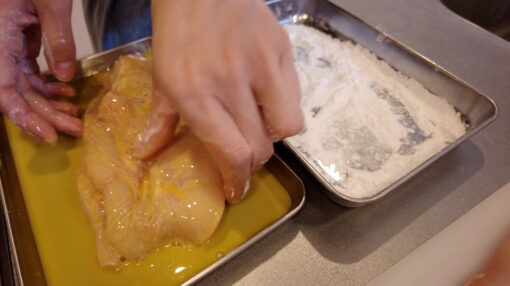 Coating the all sides of chicken with beaten egg too, and get rid of the excess liquid.
9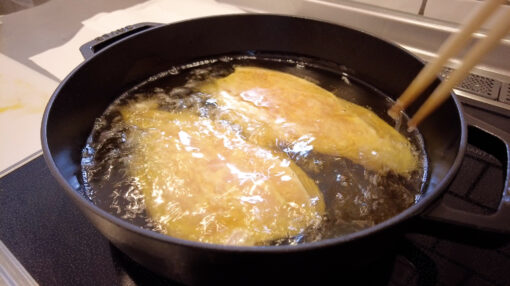 10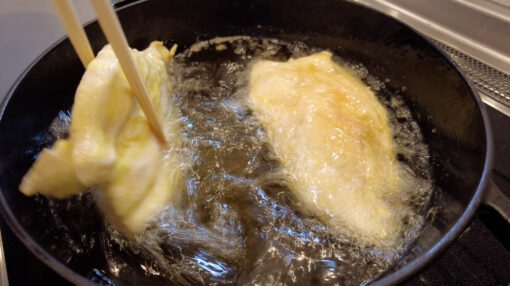 Two minutes later, turn them over, and continue to deep fry.
11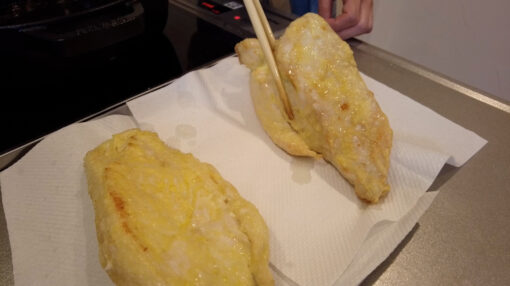 Drain the oil on paper towels, and let it cook for the remaining heat for 4 minutes. It will be cooked thoroughly.
12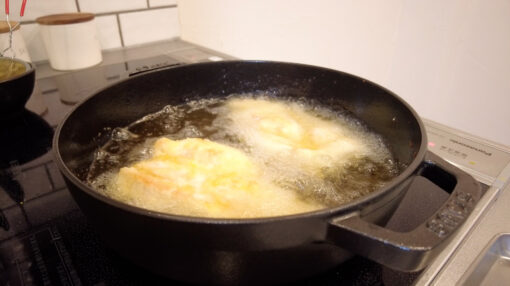 13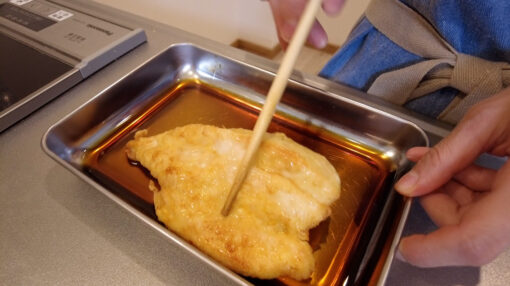 Drain the oil on paper towels for 1 minute, and soak them in the vinegar sauce.
14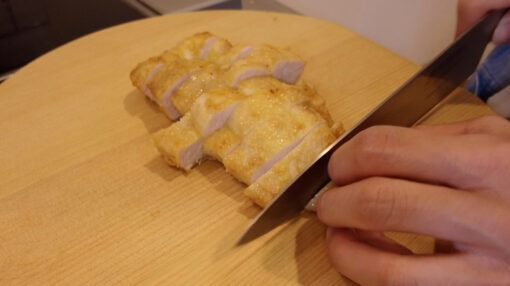 Cut the fried each chicken breast into the 2 cm pieces (You can have 7 to 8 pieces per one chicken breast), and serve them on a plate with shredded cabbage and cherry tomatoes.
15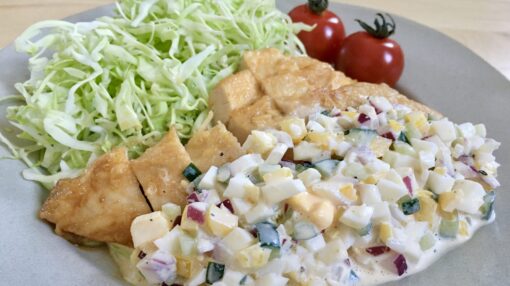 Drizzle the remaining vinegar sauce, and add the tartar sauce on it. Finally, sprinkle the coarsely ground pepper on the tartar sauce.