Gyudon is the one of the Japanese most popular food. It is easy recipe and simple ingredients that includes onion and sliced beef.
Rice covered the sliced beef simmered with onion in the mixture of soy sauce and sugar. Almost of Japanese love it, and it's a staple of Japanese home cooking.
1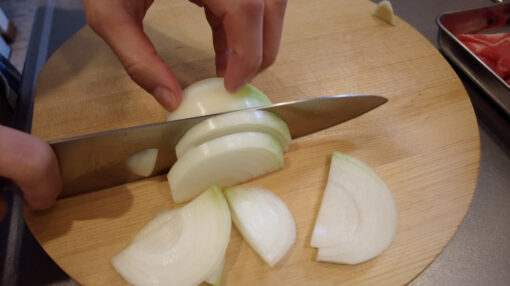 Cut the onion into 5 mm slices.
2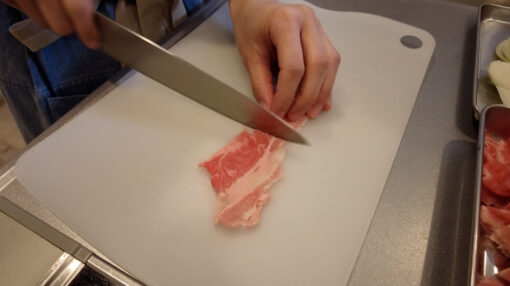 Cut the sliced beef to 5 cm.
3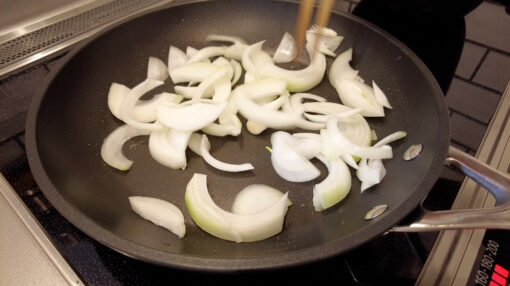 Pour the oil to a pan, and heat it up over medium heat. Add the onion, and fry until all onion are coated with the oil.
4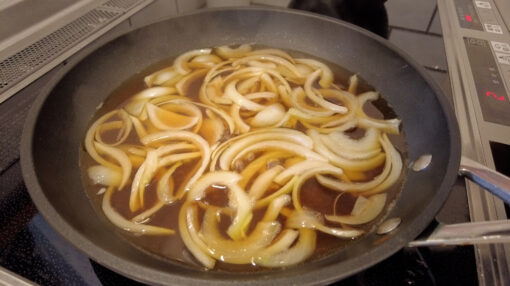 Add all of seasonings and let it boil over medium heat.
5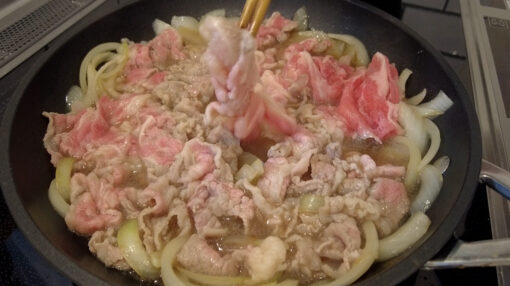 Add the beef, and separate them.
6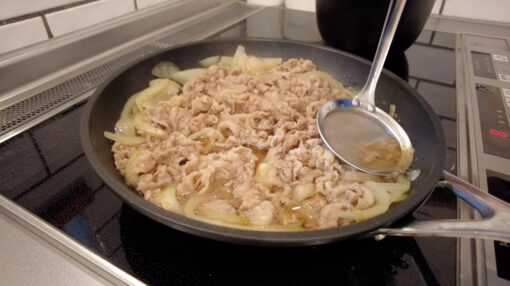 Skim the foam off the top.
7
Cover, and simmer it over low heat for 15 minutes. While simmering, mix once and soak the beef in the seasonings evenly.
8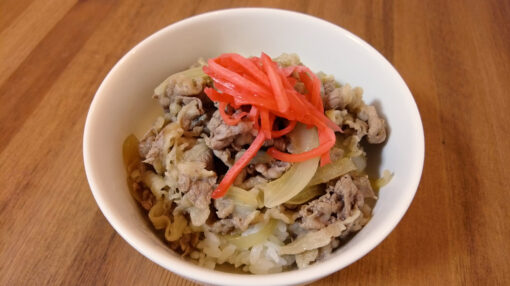 Serve it on a bowl of rice, and top the red pickled ginger to taste.