This homemade meat sauce is healthy, and packed with rich flavor. It has natural sweetness thanks to homemade sofrito. You can make this sauce with a tomato juice! It's important to sear the surfaces of ground meat, and leave the small lump. The amount of sauce is about 600g for 2 servings.
Prep Time10 mins
Cook Time40 mins
Total Time50 mins
1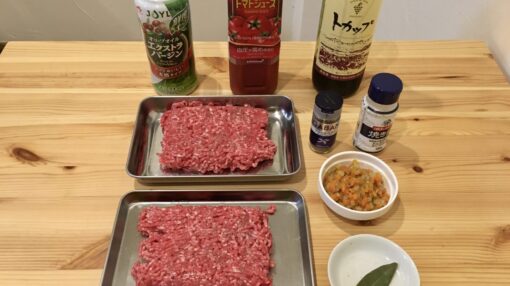 Prepare all the ingredients.
Prepare of ingredients
2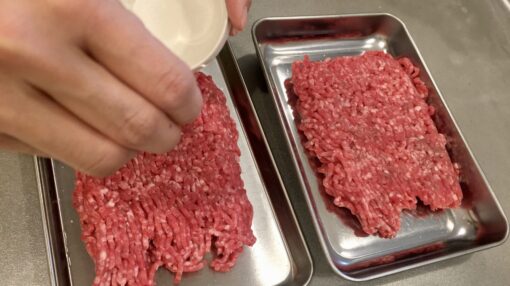 Season the ground meat with sea salt, and leave it for 10 minutes.
Grill the ground meat
3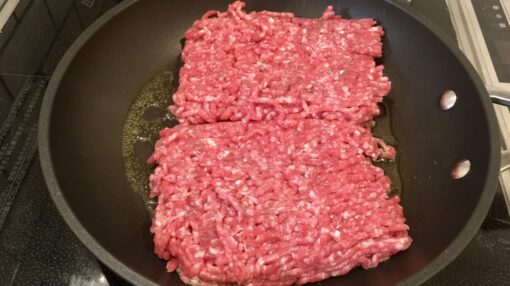 Put olive oil to a frying pan, and heat it up on medium heat. Add the ground meat with the meat flat, and sear the surfaces.
4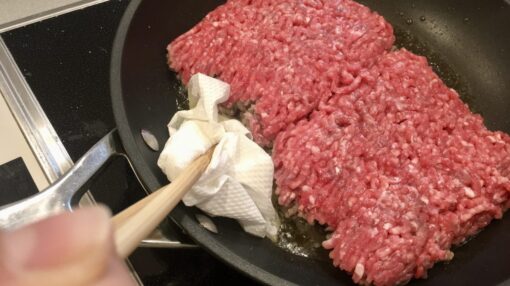 Don't touch the meat, and lave it until the surfaces turned crispy and golden brown in color. Wipe off the excess grease from the pan with paper towels if you want.
5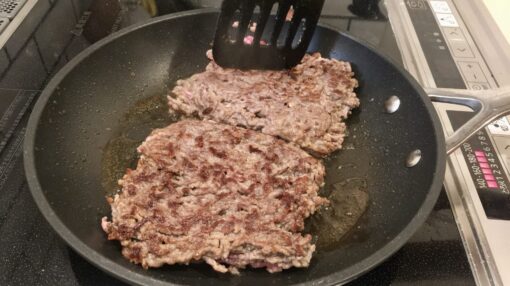 Make sure whether they are golden and crisp, and flip it over. Then sear the underside too.
6
Wipe off the excess grease, and add the sofrito.
7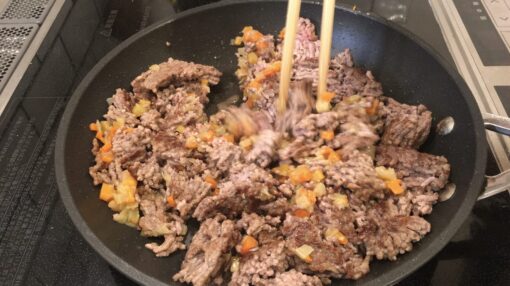 Crush the ground meat into small pieces with a spatula, and mix them all.
Boil down the sauce
8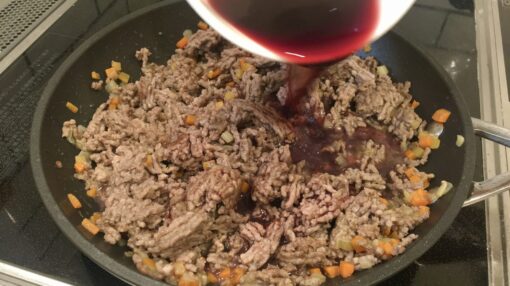 Turn up the heat to high, and add the red wine.
9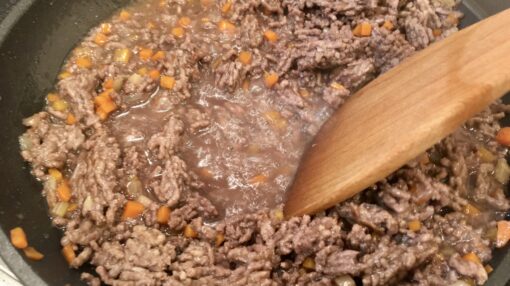 Scrap the burned meat from the bottom of the pan with the rubber spatula, and boil down the red wine on high heat UNTIL THE THERE ARE NO WATER.
10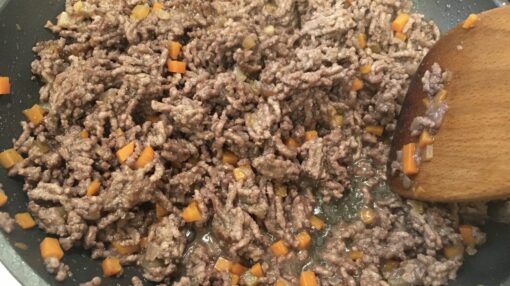 The good state is like this picture. To concentrate increase umami flavor for the sauce.
11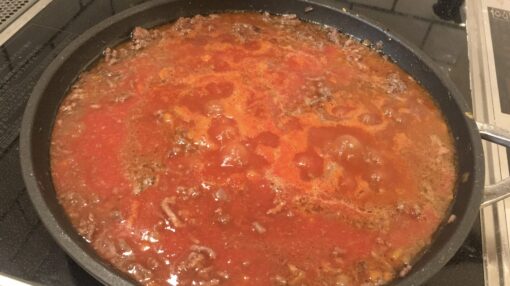 Add the tomato juice, and mix. Continue to heat the sauce up on high heat.
12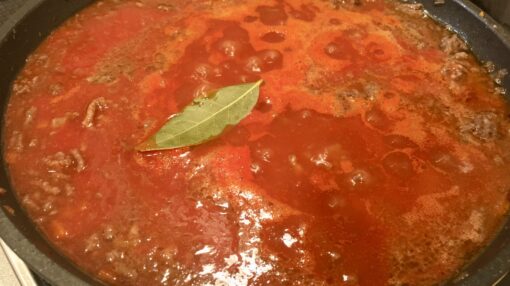 When it bring to a boil, reduce the heat to low, and a bay leaf.
13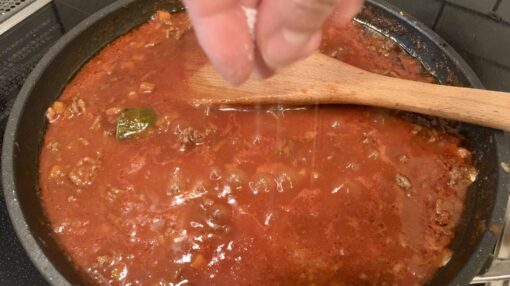 Season with sea salt. Simmer on medium-low heat for 20 minutes. Aim the state which the sauce has smooth yet thick consistency.
14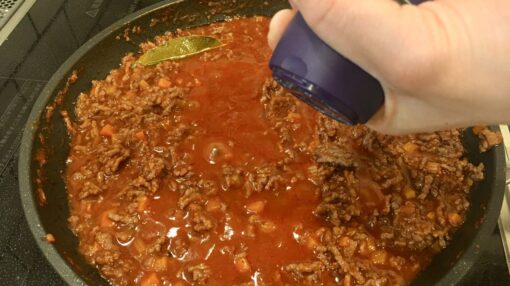 Add coarsely black pepper as a finishing touch.
15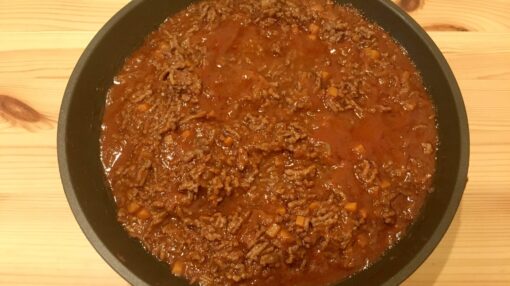 Let it cool to room temperature so that all of the flavors of the ingredients are in harmony.
16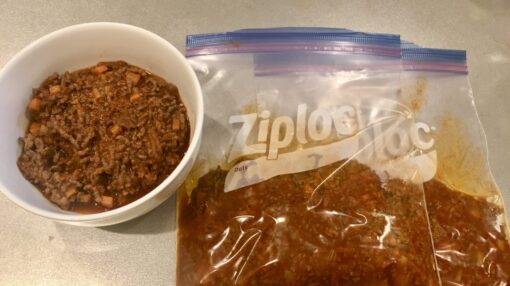 You can stock it in a freezer, the use it for pasta, doria, gratin, the filling of bread and so on.