This pain de campagne is easy to make using a thick pot. You can prepare the dough in a bowl to mix all the ingredients, then allow it to rise.
Prep Time1 hr 25 mins
Cook Time35 mins
Total Time2 hrs
1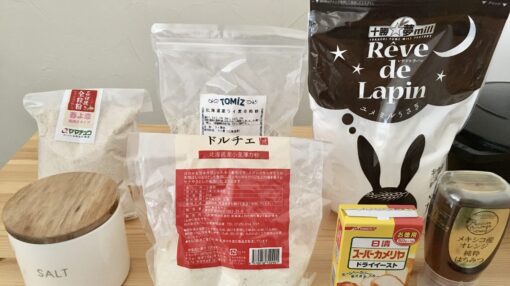 Prepare all the ingredients.
Mix ingredients
2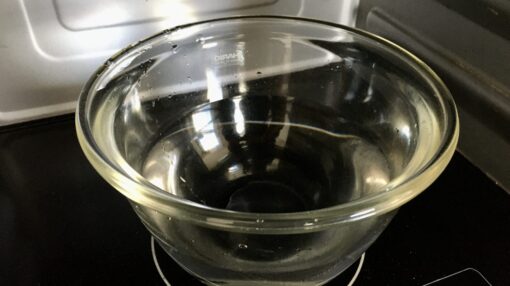 Put water in a heat-proof bowl, and heat it up in a microwave at 600 watts for 1 minutes to be up to 40 degrees.
3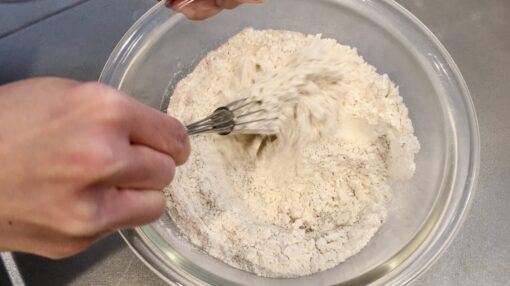 Mix cake flour, bread flour, whole grain flour and rye flour in another bowl with a whisk while putting air into them. Then mix them well to combine evenly.
4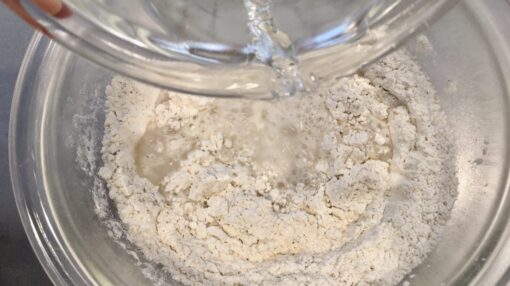 Make made a dent in the middle, and pour heated water.
5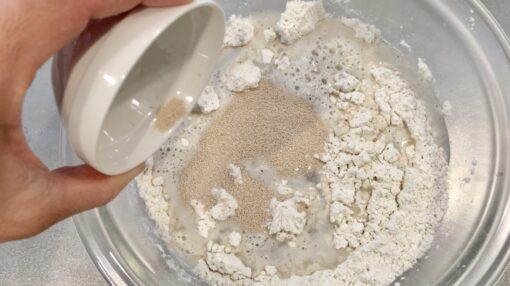 6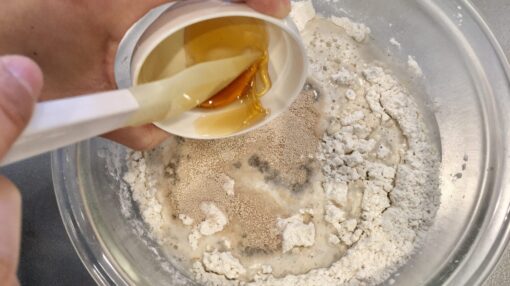 7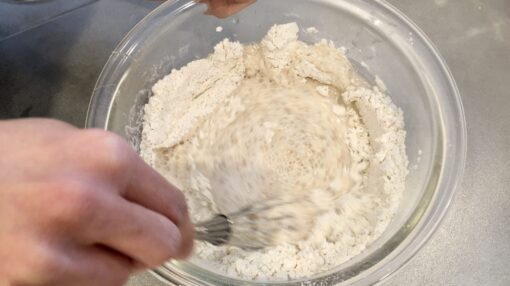 Combine the water with mixed powder little by little.
8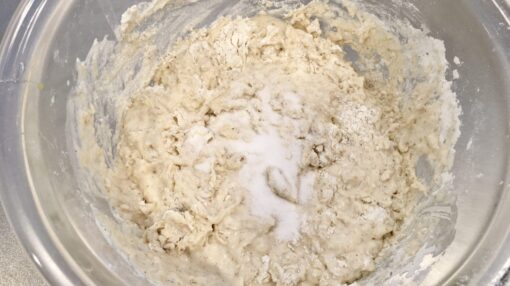 When the dough lumps, add salt.
9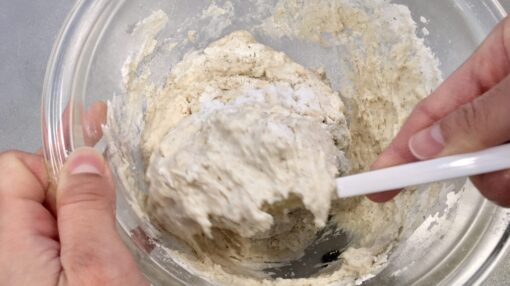 Mix them until not powdery. Mix the dough evenly like turning upside down from the bottom of the bowl with a rubber spatula.
10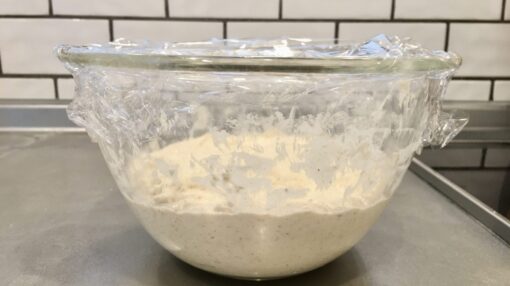 Wrap the bowl with a plastic wrap loosely, and let the dough rise in a warm place until it doubles in size. In the case of 24 degrees in a room, it takes 50 minutes.
11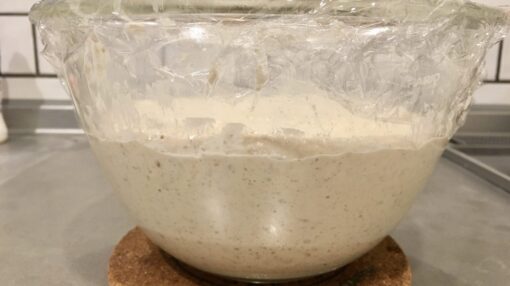 It's done like this picture.
12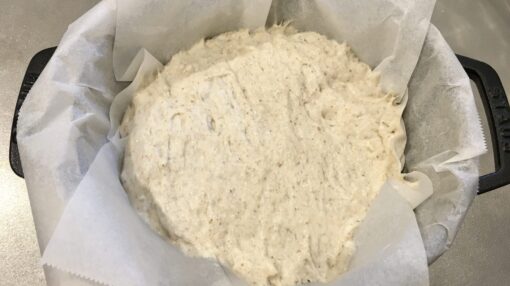 Put the dough into a pot covered with a parchment paper.
13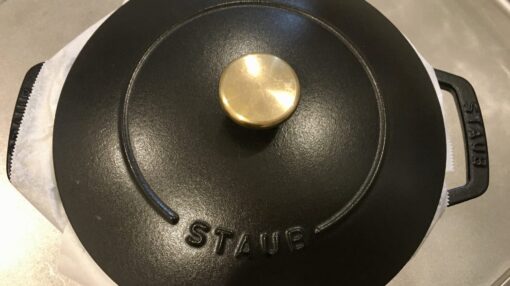 Put the lid, and let the dough rise until it becomes one and a half times as size as it. It takes about 25 minutes.
14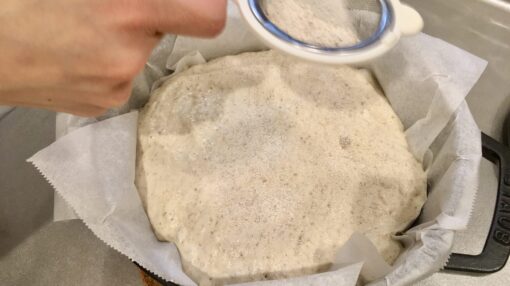 Sprinkle some rye flour on the dough evenly.
15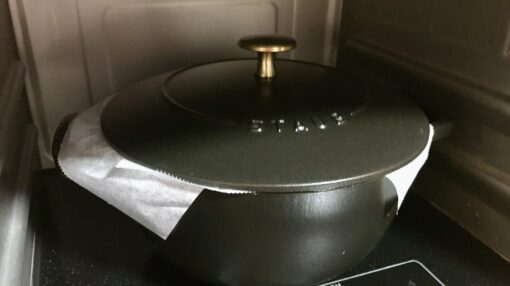 Put the lid, and bake in a preheated oven at 250 degrees for 10 minutes.
16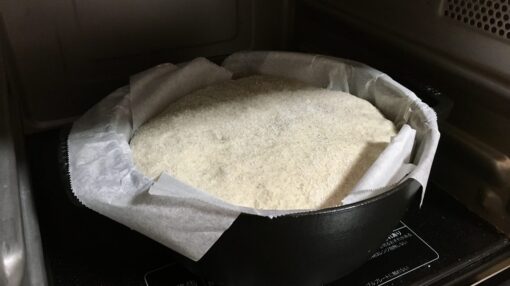 Reduce the temperature to 210 degrees, and bake it for another 25 minutes without the lid.
17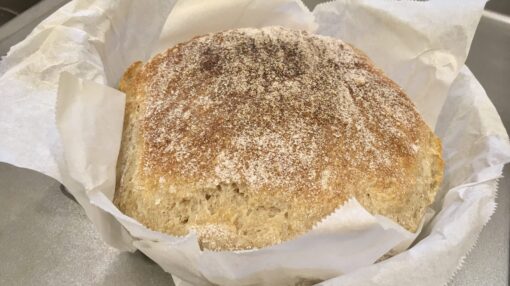 Remove the bread from the pot, and let it cool on a cooling rack for about 30 minutes.
18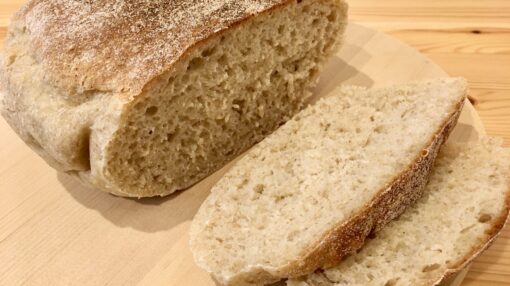 Slice the bread into 1cm pieces, and cut it in half diagonally depending on the meal. Enjoy to eat with pate, jam, any fruits and vegetables.